Social Media: A Growing Search Engine
By Anne Sandoval Marketing Manager, Travel Media Group | February 18, 2018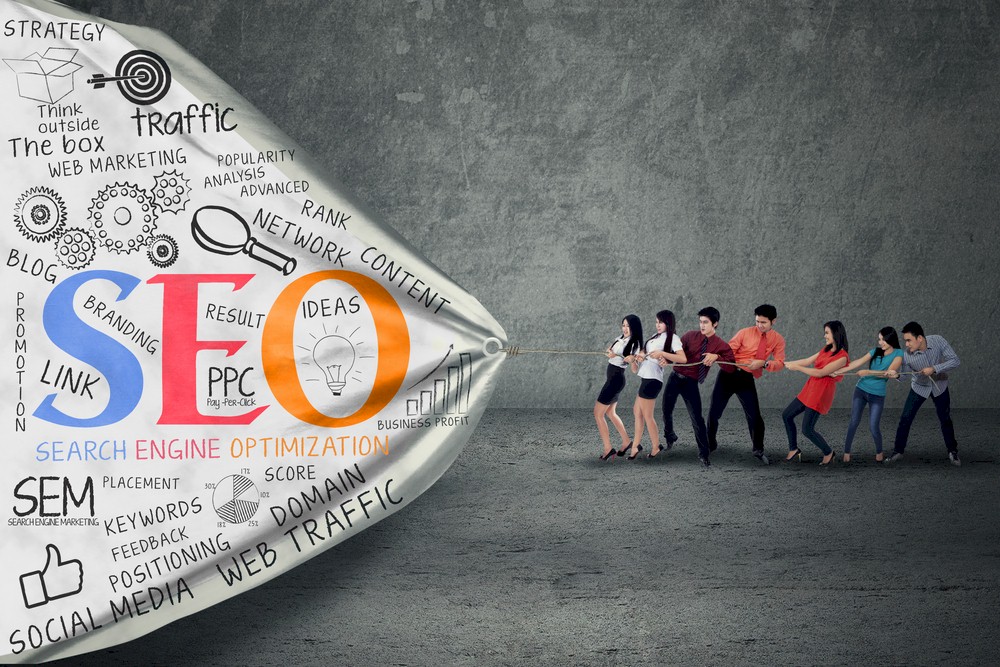 For a hotel property, appearance in search results has long been a vital strategy to increased bookings. The main places hoteliers stay competitive in search results are online travel agency (OTA) websites and TripAdvisor. OTAs have capitalized on their search results by encouraging hoteliers to purchase premium placement and featured listings. The city rank algorithm and hotel ratings on TripAdvisor have inspired an entire industry of review management. These are only a few of the strategies hoteliers employ online to reach travelers searching for hotel rooms.
In 2011, when Google launched their Hotel Finder search tool, the importance of search engine optimization took on a new meaning for hoteliers. Suddenly, the world's largest search engine became a booking tool, and hotel owners and managers set their sights on increasing their organic search ranking. Hoteliers use a variety of tactics to get noticed on Google. Properties use vanity websites and listing management, plus Google reviews and optimizing Google local business profiles to increase their exposure in Google results.
In 2018, hoteliers don't second-guess the importance of these website listings. They understand the correlation between ranking and booking. When the competition ranks higher, the effects are felt through lower occupancy or lower nightly rates. With such a connection between online search and hotel revenue, it's no surprise that hoteliers are well versed in strategies to employ on Google, Bing, TripAdvisor and OTA websites.
However, there's a new frontier in traveler search behavior. Social networks already account for a large portion of referral traffic to websites. Now, enhanced search functionality updates are making social networks some of the most frequently used search engines online. Hoteliers may be surprised to learn that users search more often on social media than they do on some of the tried and true search engines.
How do Social Search Engines Compare?
Let's look at how social networks stack up against search giants like Google and Bing. Most people think of Google and Bing, the top two traditional search engines, when they think about search results. Rightfully so, Google receives 5.5 billion searches daily according to Search Engine Land. Bing users search a respectable 900 million queries on a daily basis, but that's actually fewer than the most popular social networks.
It takes time and effort to rank organically on the first page of most search engines, and ads and featured snippets push the organic results below the fold of most browsers. Getting exposure through paid advertising on Google and Bing can be cost prohibitive for hotels, particularly for location-based booking keywords that OTAs are bidding on. Social networks offer a compelling alternative to competing for search results exposure on traditional engines.
Probably the best-known social network, Facebook, receives 2 billion searches daily, according to TechCrunch.com. The network has experienced exponential growth – 33% increase in search volume over 9 months. The Facebook platform uses keyword search functionality, which allows users to search the contents of posts from their friends, pages they like and public content from all of Facebook's users.
When travelers search on Facebook, they can filter based on the post type (post, people, pages, photos, places, groups, events, etc.). They can narrow the results further based on who posted it, the tagged location and the date it was posted. This makes it easy for travelers to find information on hotels their friends have stayed in, vacation destinations and more. Adweek reports that 52% of Facebook users have been inspired to travel based on their friend's posts. With 2 billion daily searches of Facebook content, the social network offers a unique opportunity for hotels to be found in search results.
Twitter is a social network comprised of users posting very short updates. Originally, users had to post in the form of a text message, which is why the character limit was originally 140 characters. Now, users can post from computers, mobile apps and tablets. Many also link RSS feeds or other social networks to post links to their blog and social media content on Twitter. Twitter is most useful for discussions of breaking news and trending topics.
To search its massive archive of Tweet content, Twitter developed a powerful search engine. Twitter's 2.1 billion daily searches display results based on hashtags, Tweet content and mentions. Many travelers use Twitter to share updates from their vacations, which can be beneficial to hotels. Particularly if an influencer or someone with a lot of social media Klout shared a post about a hotel, those results will appear higher in the search results. To increase the likelihood of your hotel being found in Twitter search results, the best thing to do is to begin Tweeting. By publishing content on Twitter, you can provide quick updates about your hotel. The content is easy to consume and can help fill the Twitter search results if someone searches for "hotel in Nashville" or a specific hotel property name.
However, the most important use for Twitter for a hotel marketer is customer service. According to Twitter, there has been a 250% increase in customer service interactions on Twitter over the past two years. When users search for a hotel brand on Twitter, they will see these customer service interactions, and their booking decisions will be swayed based on how hoteliers dealt with customer issues. It's vital to use Twitter search yourself to listen to what guests are saying about your hotel, and then engage with those Tweets by replying to negative messages and retweeting positive ones.
Although Pinterest receives significantly fewer searches than Facebook and Twitter – 2 billion per month compared to 2 billion daily – the search engine is an important opportunity for hotel marketing. Despite fewer searches, the entirely visual search results draws searchers to actually view more results, so you might not have to rank in the top of the results to be seen. Searchers on Pinterest view an average of 55 results per search, which is five times more than in text-based search results, like on Google or Bing. This gives brands a greater opportunity to be found in Pinterest search results with less effort to optimize their content.
Notably, Pinterest was built specifically to help users save and organize their search results to return to later. This makes Pinterest an ideal social network for travel planning and inspiration, and it does actually lead to booking. 87% of Pinterest users have made a purchase based on a Pin they found on Pinterest.
For a hotel to be found in Pinterest search results, they should create a business profile and Pin images of their hotel property to their boards. Another opportunity to increase the likelihood of being found on Pinterest is to add "Pin It" buttons to a hotel's vanity website to encourage visitors to the website to save your images to their Boards. Despite fewer daily searches on Pinterest, the targeted demographic and high level of engagement with search results makes the social network and important search engine for hotel marketers.
For years, YouTube has held the title of the 2nd largest search engine, ranking just after Google. It's no surprise, since Google owns YouTube. YouTube reports that its users view 1 billion hours of video on YouTube every day. Not only does it have high search volume, but its users also tend to view many videos subsequently. Through the autoplay feature and related videos sidebar, viewers are encouraged to continue watching additional content.
While many hotels may think that video production is too costly to consider, video engagement and sharing is at an all-time high. Small investments in video can have big gains – not just on YouTube, but also within traditional search results and when shared on other social networks like Facebook and Twitter. Hotel property tours, videos from events at the property and information about local attractions are just a few suggestions for quick video content hotels can post to increase exposure on YouTube.
What Makes Social Search so Effective?
One of the most important components of social media search results is that they provide social proof. When results are returned from a search query, the posts, pages and locations returned have additional information that persuades the searcher to take them more seriously. These include, comments, likes and notices that social influencers or friends of the searcher follow a company or engaged with a post. These additions to the search results add context to the searches.
Another important factor in social network search results is that some networks actually tailor the results based on what they know about the searcher. The goal of most search engines is to provide results that are relevant to your queries. But websites like Facebook are able to also consider what is relevant to the individual searcher. This could take into account which brands the searcher likes, where they are located or who their friends are.
By providing results that are relevant to the individual searcher and through providing social proof, social networks aim to increase the effectiveness and click-through-rate on their search results.
When it comes to hotel marketing, traditional SEO practices are not enough to reach travelers. By participating in social networking, hoteliers can take advantage of some of the most used search engines and appear in the most engaging search results online.
HotelExecutive.com retains the copyright to the articles published in the Hotel Business Review. Articles cannot be republished without prior written consent by HotelExecutive.com.