3 Essential Social Media Marketing Strategies for Hotels
By Leslie Wilkins Co-Founder, Pipeline Social Media | February 18, 2018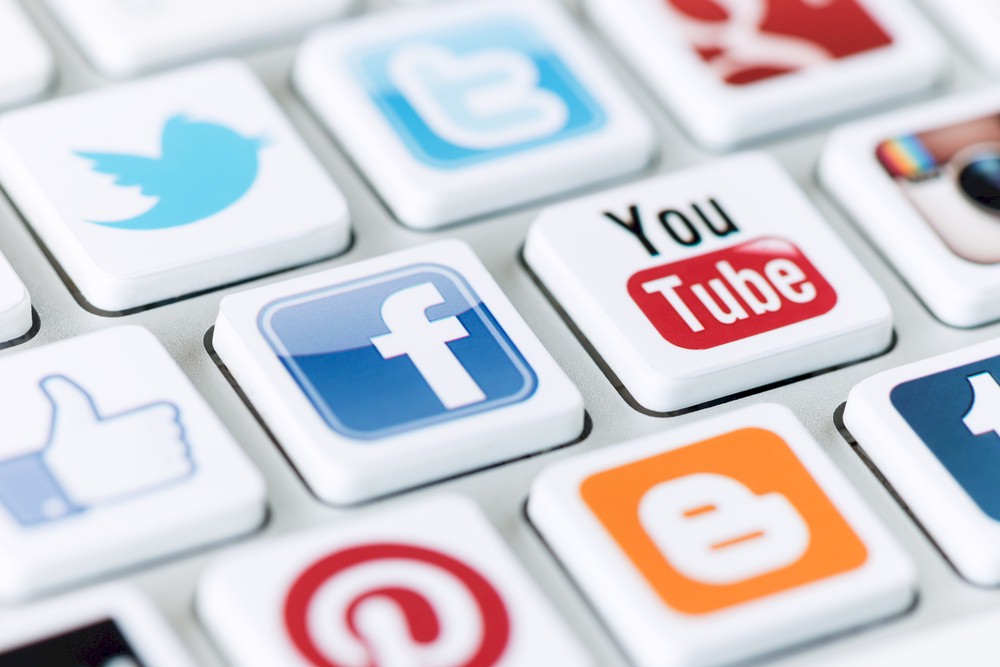 Co-authored by Keith Mather, Chief Revenue Officer & Partner, Pipeline Social Media
There is no doubt that marketing for hotels has evolved over the years. Hoteliers have more options than ever to spend advertising dollars in both traditional forms and digital forms, so how do you choose? While there is a need for advertising methods through specific channels like billboards, Google AdWords, and TripAdvisor, none of these channels can simultaneously maximize your hotel's digital presence in the three important ways that social media can: by managing your reputation, marketing your property by telling your story, and targeting your ideal guest.
I am here to argue that social media is the only place where you can accomplish all three necessary actions and -- to a more advantageous degree -- save money, as it is the least expensive route. Let's dive into these three strategies to explain why each is important and give you the insight you need to accomplish these marketing methods today on your hotel's social media.
1. Reputation Monitoring
In an industry where success is based on reputation, you want to control the conversations happening online about your property. With social media reviews, messages, comments, and check-ins happening every second, it's important to be at the forefront of these interactions, especially if they are negative. These negative interactions cannot be completely prevented, but I can tell you how to equalize and maintain these issues by responding efficiently and correctly. I believe there is a form of performance measurement in social media called a Negative Social ROI, and it occurs when reviews and social interactions do not have a response. Create a Positive Social ROI with quick responses that conciliate your customer, keeping in mind the potential impact of friends of guests or potential guests. To put it simply: if guests or potential guests are trying to contact you through social media, you have to be effectively present in order to connect with them.
There's no need in responding to negative reviews because the guest is just being demanding and finicky, right? Wrong. Allow me to explicate with a recent incident we had representing a Hilton property on Facebook. We will reference the fan as James. James checked into the Hilton property and after seeing his room, made complaints to the front desk about the uncleanliness of it. The front desk staff gave him 8,000 points and a new, clean room thinking all was resolved. James proceeded to "check in" on Facebook, an action that created a post on his personal profile and tagged the hotel's Facebook page, as well. James' check-in included multiple photos that displayed the dirty hotel room to all of his friends on Facebook; in the caption, James wrote that he should have held out for 20,000 points because the room was so indecent. Since James checked in on Facebook, our company was alerted, and our staff implemented proper procedure and contacted the hotel immediately to notify them of James' dissatisfaction.
The hotel accommodated him appropriately and gave James 20,000 points as well as a gift basket full of fruit and snacks. Did this mend the relationship between the hotel and James? Absolutely! James deleted his negative check-in and replaced it with a positive post praising the hotel's team as a loyal Diamond Member. This is just one of many stories that could have genuinely damaged the hotel's reputation, but quick action turned this guest's negative experience into a positive one.
Here are some key takeaways to help you take full advantage of the reputation monitoring aspect of social media.
Check your social media notifications every day at minimum. Consider setting up email notifications so you are alerted immediately when you have any action on your pages.
Reply back to all social media reviews, both negative and positive.
Create a protocol for negative reviews that involves moving the conversation to a private setting (e.g., Facebook private message, phone call or email). A public chain of unresolved conversation between a disgruntled guest and hotel representative is the least ideal situation.
Reply back to comments on your social media posts. Even if you comment back to positive interactions with a simple "Thank you for commenting" or smile emoji, you are showing your fans that you are online and present.
Pay attention to check-ins on Facebook and Instagram. Now you can even interact with these posts as your hotel's profile. Comment back to the guest and ask them how their stay was or their favorite part your city. Think of this as your digital Front Desk Manager.
2. Marketing Your Property
As the pivot of digital landscapes, social media allows your hotel to have an atmosphere that invites positive PR about your property, staff members, and local area. Hotels can use social media posts to promote specials, give an inside look at area attractions, build hype about upcoming renovations, inform potential guests of notable amenities, and tell their story. The most beneficial feature of creating posts that market your property is that fans can interact with your page by liking, commenting, and sharing. Social media gives you a line of communication with your guests; will you take advantage of it?
One of the most propitious ways to market your property is to highlight your staff members. Creating social media posts that highlight your staff is a win-win: your staff is encouraged and motivated to do exceptional work and your fans see how much you value and appreciate your team. With a scroll down your social media page, fans will get a behind-the-scenes look at your staff: how long they've worked at the property, awards and accomplishments, and interests and hobbies. Showing off your staff provides a personal, human element to your hotel. People do not want to interact with a sedate hotel brand; they want to interact with Tim, your Front Desk Manager who takes care of every request, no matter how small, and is also a raving hockey fan.
If you are unsure of your ability to creatively implement staff highlights, here are some examples that you can put into practice today.
Birthdays
Individual staff highlights - include a photo or video of the staff member and include their name, job position, and one fun fact about them. No one is off limits; highlight everyone from the General Manager to Housekeeping staff.
Staff awards and accomplishments, such as employee of the month.
New employees
Special life events for staff members (e.g., engagements, weddings, births, and anniversaries).
Staff outings, such as volunteer days or charity work.
Throwback Thursday posts that highlight past events with the hashtag #TBT. Examples include last Halloween's costume contest, holiday party, or special award.
3. Targeted Advertising
In addition to monitoring your reputation and telling your story, social media provides the optimal environment for targeted advertising. Through social media ads, specifically Facebook and Instagram ads, you can target people by demographics, location, interests, job titles, employers, and behaviors. You can take your main feeder marketing regions and set up ads to target people who live in those areas. If you want to target people who work for specific companies that are headquartered near your hotel, you can do that too. This granular type of targeting is unlike any other traditional or digital advertising, and it all can be done at a very affordable price.
There are three main types of ads that are most beneficial for hotels: Like Ads, Website Click Ads, and Boosted Posts. Using granular targeting, you can set up a Like Ad that lives outside of your page and shows up in the news feed of your target market and encourages them to like your page; these ads can be set to spend as little as $1.00 per day, so $30 a month. A good cost per like through a Like Ad is under $1.00, but we've seen many pages get likes for under that amount and in some cases, mere pennies. Website Click Ads drive your target market to visit your website, and they also live outside of your page in the news feeds of your target audience; these ads can be set to spend as little as a $1.00 per day as well. A good cost per click to your website for a Website Click Ad is under $0.50 per click. So for $0.50 or less, you could get a Facebook or Instagram user to leave the social media channel and go to your website! The third type of ad that is beneficial for hotel owners is a Boosted Post. A Boosted Post is where you attach an amount of money to a specific post that lives on your Facebook page to increase the visibility and engagement of that post.
Now, I am not referring to the blue, "Boost Post" button shown at the bottom of every Facebook post; rather, I am talking about going through Ads Manager and setting up a detailed ad set for your Page Engagement Ad. If you are having a special promotion of your on-site spa, your target for your Boosted Post might be women between the ages of 25-65 who live near your hotel or in feeder markets that have interests in health, beauty, massages, facials, and more. A good cost per engagement is under $0.30 per engagement (like, comment, share). We've seen engagement get into the pennies for popular pages and post topics. All three types of ads can be run on Facebook and Instagram continuously or for a specific period of time.
We partnered with a Marriott hotel in Maine to promote their Canadian Shopping Package through a Website Click Ad. For this promotion, we set the ad to spend $100 over a small time period. The results of the ad were 436 clicks to their hotel website, a total reach (people who saw the ad) of 33,272, a total of 109 room nights sold, and $7,781 in total net revenue. The hotel's initial investment of $100 was minimal in comparison to the revenue it created.
Here are some key points to remember as you dive into targeted advertising on social media.
Use social media to sell your services to a targeted audience associated with your desired result.
Through Ads Manager on Facebook, you can target people using demographics, interests, job titles, employers and behaviors.
Since Facebook purchased Instagram, you can use Facebook's Ads Manager to push ads to Instagram.
With the use of ads that live outside of your page (e.g., Website Click Ads), you can keep your hard sell messages to these ads and make your on-page posts less sales-driven and more engaging.
Without the help of a trained professional, you could overspend or wrongfully target your ad. Facebook will let you spend endless amounts of money to the wrong target market, even the wrong country. Don't risk it.
Social media is the only place where you can manage your reputation, market your property by telling your story, and target your ideal guest with custom messaging. If you are not a believer in the power of social media for hotels, I hope I have given you some food for thought. And remember, if you are not taking full advantage of these three areas of social media for your hotel, your competition will.
HotelExecutive.com retains the copyright to the articles published in the Hotel Business Review. Articles cannot be republished without prior written consent by HotelExecutive.com.