Great Employee Experiences Drive Bottom Line Profits
By Joyce Gioia CEO, Employer of Choice International, Inc. | March 18, 2018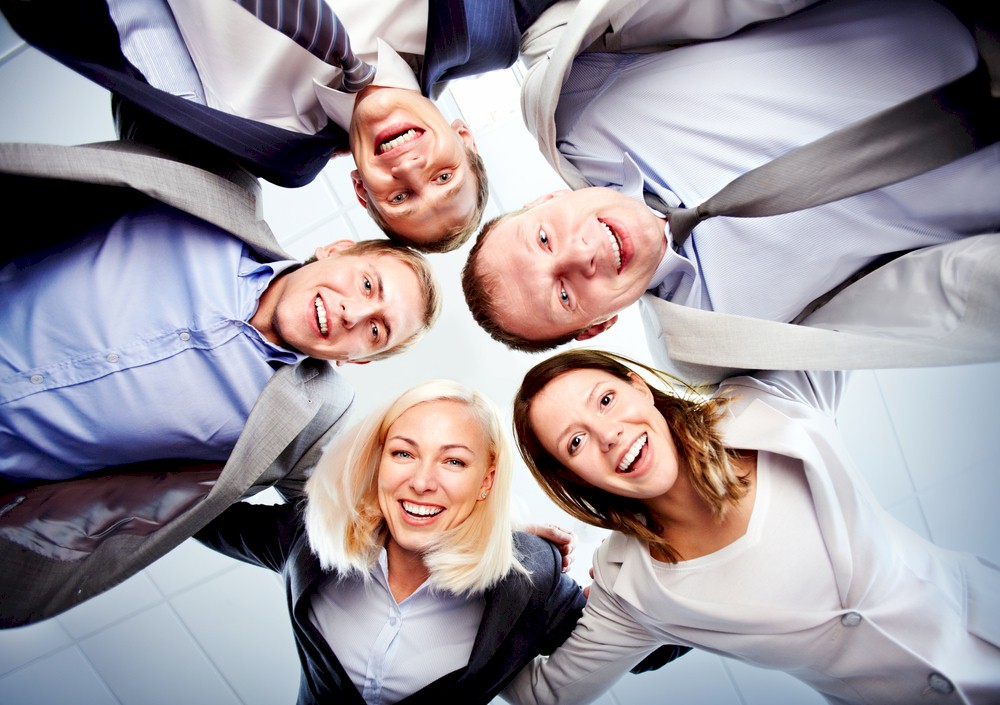 Worldwide, labor markets are tightening for top-notch hospitality professionals and for the lower levels and front-line as well. When you are recruiting a new team member, do you take steps to make that person feel valued? Do you and your team treat the applicant as an honored guest? Do you introduce the applicant to all of your people---not just folks s/he will be working with? Do you offer a tour of your property? When you do these things in the recruiting process, it will go a long way towards helping you win the war for talent.
How to Onboard Your Recruits
Once the new recruit is onsite, welcome the person the first day with a small gift. For housekeepers, the perfect small gift is clip-on picture frame they may use to keep pictures of loved ones with them on their carts. For office workers, including front desk and sales, it might be a mug of candy. Always consider a "welcome card" signed by the other members of the department or if you have a very small property, have it signed by everyone.
Orientation Is an Important Time
Orientation is often a make or break experience. Send the paperwork home so that people may review it with their spouses or significant others, ahead of time. In a small property, the orientation will frequently be conducted by the general manager or one of the department heads. That orientation must include showing the new recruit the Big Picture of the property, including what happens with guests when they arrive to check-in. When you show people that Big Picture, they are better able to understand the value that they bring and what is lost/missing, when they do not show up for work.
Interestingly, this small addition to your onboarding procedure will result in lower absenteeism and typically a higher level of engagement. When we conducted our research for the book How to Become an Employer of Choice (Oakhill Press, 2000), we discovered that the number one driver to employee engagement and retention was seeing how their job contributed to the organization.
Another Moment of Truth
One of the most important times in the employee lifecycle to create a great employee experience is the introduction of the supervisor and that first conversation with the employee. It is the supervisor's job to talk about the mission, vision, and values as well as how they relate to the new employee's work. When handled well, this moment of truth is very supportive to building the right relationship with the supervisor and the hotel. The best experience the supervisor can deliver is one that makes the employee feel valued and yet challenged to perform at his or her best level.
Communicating a Culture of Caring
It's not rocket science, but showing employees you really care about them goes a long way towards creating the employee environment you are looking for. We have heard this same idea reinforced from Macau to Monterey and from Austin to Accra. Caring about employees helps to create happy employees.
To communicate this culture of caring, you need to be truly present in the interactions and practice "Active Listening". To be truly present means that you give the employee you undivided attention; no texting or even looking at your phone allowed. Unless it's an emergency, incoming phone calls are sent to voicemail. Active Listening involves your listening not just with your ears, but with your eyes and heart as well. If you want to create great experiences for your employees, you must truly care about them.
A Deceptively Simple, Brilliant Idea to Facilitate Employee Interaction
Recently, we had occasion to sit down with Swiss-trained Chef Balinder Singh, a restauranteur and caterer in Austin, Texas. He told us when he and his brother were growing up, they fought constantly. His grandfather made them sit together over a cup of chai tea. At first, they had sat in silence, but eventually, they began to talk with one another. They discovered commonalities and common enemies. The bonding the brothers did cut down on their animosity towards each other.
Years later, he applied his grandfather's wisdom to his restaurant operation in Austin, Texas. The Clay Pit serves hundreds of meals weekly in an atmosphere of superior service. (Author's Note: it is one of the only Indian restaurants in the world where you can ask for mildly spiced Indian food and actually get it.) Their servers are impeccably trained and you can count on the server introducing him- or herself in their welcome greeting. At one time last year, Singh was having an issue between the back of the house and the front of the house staffs.
He brought in coffee and donuts---something he doesn't offer at his restaurant---and insisted that they sit in small groups of three or four for five to ten minutes. He directed them to talk about "anything but work", e.g., the weather, sports, their families---random conversation. Some didn't want to talk, he said that was "OK". Others groused and complained that it was "a waste of time", but they would still "enjoy the coffee and donuts". What happened was nothing short of magical. By the second or third time, his employees were joking and actually talking with each other. What broke the ice was the coffee and donuts, but what kept them there were the interactions. Now, his people are coming in early, the days of the now once-a-month meetings to be sure that they don't miss it---and to make sure they get their preferred donut!
Singh cautions, "What made it work was offering them something different from what we usually serve. It would not have worked with Chai and house-made desserts." Thus, for most restaurants and hoteliers, Chai tea and Indian pastries might be perfect.
Creating a Culture of Empathy
With a manifesto that reads, "delivering unforgettably positive human interactions", Wintergreen Hospitality, headquartered in Chapel Hill, North Carolina, walks its talk. Its founder Jay Patel believes that to accomplish this goal, he must create an environment that values three elements:
1. Autonomy - With a culture devoid of titles, Patel encourages intrapreneurship and independent thinking. While each team leader acts a coach, decision-making is pushed down to the front lines, giving individual employees the flexibility of "doing the right thing", a version of the Ritz Carlton model.
2. Mastery - Patel's definition of mastery is at once unique and effective. He is not focusing on technical certification, that for Wintergreen is secondary and easily learned. Rather, Patel focuses on essential interpersonal, reflected in Emotional Intelligence, writing, speaking, empathy, clear communication skills, and conflict resolution. He looks less for traditional and formal credentials and more for life experience and wise talent and the result is exceptional customer service and superior guest hospitality scores.
When Patel spoke on a local college workforce development panel, he talked about growing "thoughtful, helpful, hospitable human beings. Most fifth graders could come in and learn our reservation system, that's not hard part. The hard part is being human, caring about others, being able to draw on their own library of knowledge and emotions---that's what we need."
3. Purpose - "Purpose is tricky," said Patel, "not so black and white". While we are not a non-profit and not saving the world, we understand the importance of how we make people feel. We want our people to put service to others ahead of other things." To accomplish this goal, Patel and his team leaders tap into individual employees' personal interests to help them "manifest and actualize their true purpose within their environments".
An Activity Guaranteed to Build Empathy
In the beginning and thereafter, once every quarter, each Wintergreen leader is expected to work at least one front-line shift, in either housekeeping or foodservice. The obvious purpose is to build empathy for front-line employees, their workload, and responsibilities. And this practice also goes a long way towards earning respect and credibility for the leaders.
Giving Workers an Opportunity to Give Back
On the third Saturday of every month, Singh's restaurant The Clay Pit hosts their contribution to the Feed the City by TangoTab. This socially conscious endeavor is part of a free mobile-app that connects socially conscious consumers with great local restaurants, donating a meal to a local food charity every time the consumer uses the app to dine out. TangoTab started in Dallas, Texas, but is now coast-to-coast.
What started out as an initiative from Singh to help his home family and work family experience "the joy of giving" has blossomed into a sandwich?making meet-up community event that delivers over a thousand sandwiches to a local Austin homeless shelter every month. Both he and his people enjoy the opportunity to give to the community.
Community Outreach That Makes a Difference for the Employees Too
Every year, the lucky students in the fifth grade at Lincoln Elementary School in Burlingame, California, are hosted by the Hyatt Regency San Francisco Airport. The event is called Camp Hyatt and I'm not sure who has more fun the hotel's employees or the children who have dressed up (or down), depending on their chosen roles for the day. Yes, the students shadow the employees and the leaders of this almost 800-guestroom property.
The students are first given an "immersion work" opportunity for an hour, when they work side-by-side, next to the Hyatt Hotel employees they are job-shadowing. Second, they are given a full hotel tour from the roof to subterranean pastry shop. Finally, they have a game portion, where they learn about some aspect of the hospitality business, like recycling or food waste. "We make it fun and everyone has a good time", said Irby Morvant, Jr. the highly respected general manager of this recently renovated property.
Positive Experiences Come In Many Shapes and Sizes
Whether you are onboarding new recruits or making sure that you're taking care of those you've had for a while, creating positive interactions and making people feel cared for can be your competitive advantage. Our challenge to you: take a look at your interactions with your employees and think about how you might apply some of the ideas in this article. You will be richly rewarded not only on reduced stress, but also in bottom line profit.
HotelExecutive.com retains the copyright to the articles published in the Hotel Business Review. Articles cannot be republished without prior written consent by HotelExecutive.com.