Best and Next Practices in the Service Sector Workplace
By Grace Kaucic Associate Marketing Manager, TDn2K | March 18, 2018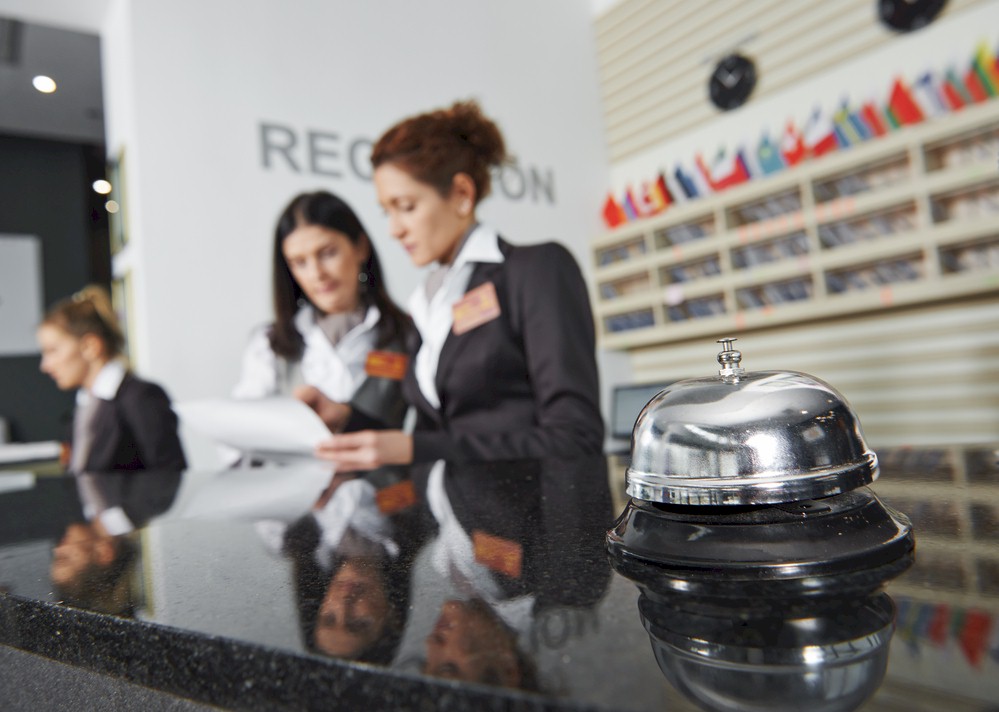 Co-authored by Joni Doolin, CEO & Founder, TDn2K and People Report
Attracting and retaining enough qualified employees has become one of the most pressing issues facing the service sector today, particularly the restaurant industry. With the national unemployment rate reaching its lowest levels since 2001, the constricted labor market is placing great strain on operators trying to recruit and hold onto their skilled employees. 
Employee Retention - Why is it a Problem?
Employee turnover rates for both management and hourly restaurant employees have now reached record highs. Over 70 percent of all restaurant employees, including front-of-house, back-of-house and management employees, are leaving voluntarily. Furthermore, the top reasons for voluntary termination are job dissatisfaction and opportunities for higher pay elsewhere.  
This level of turnover has proven to be extremely costly in more ways than one. The latest data shows that turnover in the restaurant industry now costs over $2,000 per hourly employee and over $15,000 per management employee. Additionally, TDn2K research also shows how high employee turnover in a restaurant can have a seriously detrimental effect on sales and traffic. In fact, the worst performing chain restaurants, in terms of sales, reported over 20 percent higher management turnover and over 25 percent higher hourly turnover in the second quarter of 2017.
Best Practices Awards Highlight Performance
However, there are some companies beating the marketplace and rising above these challenges. Each January, top-performing restaurant companies are honored with the Best Practices Awards at the annual Global Best Practices Conference in Dallas, Texas. The Best Practices Awards are given to companies who demonstrate excellence in employee retention and engagement, workforce diversity, community involvement and sustainable practices. Nominees must place in the top ten percent of their dining segment in these categories.  
What are some of their secrets for success? Many top performing companies understand the importance of listening to their employees' needs, both inside and outside of the workplace.
Employee Benefits
One of the most important ingredients for healthy employee retention is offering the right kinds of benefits. Primarily, healthcare is becoming increasingly important for low wage workers. As healthcare costs continue to climb, companies must determine how to provide the necessary coverage to their employees. Analysis from TDn2K shows that companies that pay 70 percent or more of their employees health benefit costs are performing at 1.5 percent higher in comparable same store sales. Likewise, top performing restaurant brands (based on sales) offer 15 percent higher salaries and 11 percent higher target bonuses to their general managers compared to the companies with the worst sales. This demonstrates a clear correlation between taking care of employees and driving business results. 
Likewise, paid parental leave has also stepped into the spotlight as an essential employee benefit. Currently, only 48 percent of workers in the service industry receive paid sick leave, according to the U.S. Labor Department. (1) Even fewer receive paid parental leave. However, several restaurant companies have been quick to jump on board the parental leave wagon and change the direction of the industry.
Opportunities for career advancement are also becoming more important to young workers, and therefore professional development has emerged as a desirable benefit. Fortunately, professional development in the workplace is rewarding to employers and employees alike. And, it turns out there are a number of development resources that operators have at their disposal. 
DiscoverLink, for example, is a learning management system designed for the hospitality industry. It incorporates crucial training and development classes in an e-learning platform to ensure all employees have the expertise they need to succeed.
Other companies focus on education assistance for their employees. Starbucks implemented its Pathways to Admission program to help employees earn their bachelor's degree online, and startup company Lavoro Education Services is partnering with educators and employers to create low or no tuition pathways to a college education. 
Workplace Diversity
As the population continues to grow and expand, companies are learning how to incorporate greater diversity in their workplaces. A diversity shift is not something that happens overnight; it requires a conscious effort to build a welcoming environment for workers of all backgrounds. Why is this such an important pursuit? A diverse workforce inspires innovation, creativity and fosters a sense of community that is productive and rewarding for employees. Furthermore, many studies have shown how diversity has a direct positive impact on the economy and can even help drive business results. 
For example, research from McKinsey & Company (2) found that the increase in women's overall share of labor in the United States has accounted for about a quarter of current GDP. Likewise, data from the Center for American Progress (3)   shows that a lack of diversity in the workplace can contribute to a hostile work environment, ultimately leading to decreased productivity and higher employee turnover. The current national focus on sexual harassment highlights the need for increased emphasis. 
The benefits of an inclusive workplace are no secret to best-in-class companies, which is why the elite group of restaurants nominated for Best Practices Awards strive to remain in the top quartile with these practices. 
Employee Engagement
One of the most significant hallmarks of best-in-class companies is a healthy relationship with employees, from the corporate level down to the unit level. The traditional way of thinking about employees is that they are "on contract" to perform a job. However, by thinking about employees as relationships rather than contracts, employers can earn loyalty and trust. Building this kind of proper relationship with employees takes time and dedication, but the payoff is rewarding. Avery Block, manager of customer experience at Taco Bell, explained, "The idea that you give your employees an inch and they'll take a mile is wrong. Instead, give your employees an inch and they'll give you a mile."
There are many facets to creating healthy and productive relationships with employees. One of the most important, though, is communication across the organization. "You always have to be relatable to your team members, no matter where they are. If you're above any job, you've lost touch and you've lost relevance," said John Miller, CEO of Denny's.
Sustainable Initiatives
Embedded sustainability efforts also greatly benefit operational and workplace performance. Much of the value of sustainability comes from the necessary involvement and communication within the entire organization. According to Harvard Business Review (4) , "A company with a sustainability agenda is better positioned to anticipate and react to economic, social, environmental and regulatory changes as they arise. Employees, especially younger workers, care about the environmental footprint of their employer." 
"For us, the term 'sustainability' informs how we operate in relation to the environment as well as our relationship with the food we serve, the people we employ and the communities that we are a part of," explained Dina Barmasse of The Cheesecake Factory, a 2017 Best Practices Award winner. Many past award-winning companies have put a great deal of effort into reducing their ecological footprint. 
These numerous sustainable initiatives include implementing energy management systems in a large number of restaurants to promote energy efficiency, reducing energy and water consumption, increasing solid waste diversion, enacting sustainable purchasing policies and more. 
Community Involvement
Aside from their other strategic initiatives to improve profits, top brands understand the significance of doing well by doing good. Many restaurant chains commit themselves to charitable organizations that serve a large number of communities around the globe.
One of the largest organizations involved in the restaurant industry is Share Our Strength's No Kid Hungry. This nonprofit is on a mission to provide healthy meals to food-insecure children throughout the nation. Dozens of restaurant chains contribute to this cause every year in the Dine Out for No Kid Hungry campaign, which is a guest involved fundraising campaign that turns restaurant profits into food for children. Last year, more than 15,000 restaurants participated in this campaign to help end hunger across the nation. Employee involvement is the key lever to results while also improving morale. 
In addition to their involvement in this national movement, many restaurant companies also actively contribute to several other charitable organizations of their choosing. 
Boston Market, a 2017 Best Practices Award nominee, displays admirable dedication to service in numerous ways. Perhaps their biggest commitment is their involvement with Give Kids the World, a non-profit organization that fulfills the wishes of children with life-threatening illnesses by providing week-long, cost-free vacations to the children and their families. Boston Market has partnered with this organization for over eight years and works hard to involve their employees in the process of giving back.
Red Lobster, winner of the 2017 Heart of the Workplace Award, hosts an annual Employee Giving Campaign to support Heart of Florida United Way, a non-profit organization providing basic needs services to community members. It also increased employee participation from 62 percent in 2015 to 7 percent in 2016. Employees further support the Heart of Florida United Way by annually donating new school supplies and toys to homeless and at-risk children in Central Florida.
Additionally, all Red Lobster restaurants across North America package and freeze surplus, wholesome food that wasn't served and share it with local food banks and other agencies in the communities where we operate. Since the program started, Red Lobster has donated more than twenty million pounds of food to community food banks and other organizations across the country.
Ties to Operational Success
Does this level of employee engagement and community service affect the company's success?
"We absolutely believe that our practices impact employee retention and, in turn, guest counts and profitability. To have a successful company, we understand that our employees are as important as our guests," explained Jason Lessman, VP HR, Boston Market. "Although our restaurants are nationwide, the practices we have in place and the culture of those we employ displays a neighborhood feel to each individual restaurants and help encourage guests to come back time and time again."
Tom Gathers, CPO of Red Lobster, echoed these sentiments. "Throughout time, a common theme in engagement surveys and employee focus groups is the tremendous pride our team members take in RL Shares (supporting hunger in their local communities). Employees and managers embrace local causes and volunteer in support of local communities. Red Lobster enjoys historically low turnover and has a large number of highly tenured team members with 30 or more years of service. We believe 'genuine caring' is rewarding on many levels."
Moving Forward
These examples of workplace initiatives in top performing chain restaurants apply not only to the foodservice industry, but to the service sector at large. Regardless of industry, size or location, many companies today are drawing from the same workforce and therefore can learn best practices from their fellow competitors and peers. Creating value within an organization doesn't have to require complex solutions or millions of dollars in investments. It starts with the willingness to listen, learn, engage and innovate. After almost 20 years of studying hundreds of brands, we know that those things are more important than ever. 
References:
 

Bureau of Labor Statistics, U.S. Department of Labor. "93 percent of managers and 46 percent of service workers had paid sick leave benefits in March 2017"


 

Barsh, Joanna; Yee, Lareina. "Unlocking the full potential of women at work. " McKinsey & Company. 2012.


 

Kerby, Sophia. Burns, Crosby. "The Top 10 Economic Facts of Diversity in the Workplace. " Center for American Progress. 12 July 2012.


 

Fink, Tensie; Whelan, Carly. "The Comprehensive Business Case for Sustainability. " Harvard Business Review, 1 June 2017.
HotelExecutive.com retains the copyright to the articles published in the Hotel Business Review. Articles cannot be republished without prior written consent by HotelExecutive.com.