Finding and Engaging Target Guests on Social Media
By Tim Sullivan Chief Sales and Marketing Officer, Cendyn | February 18, 2018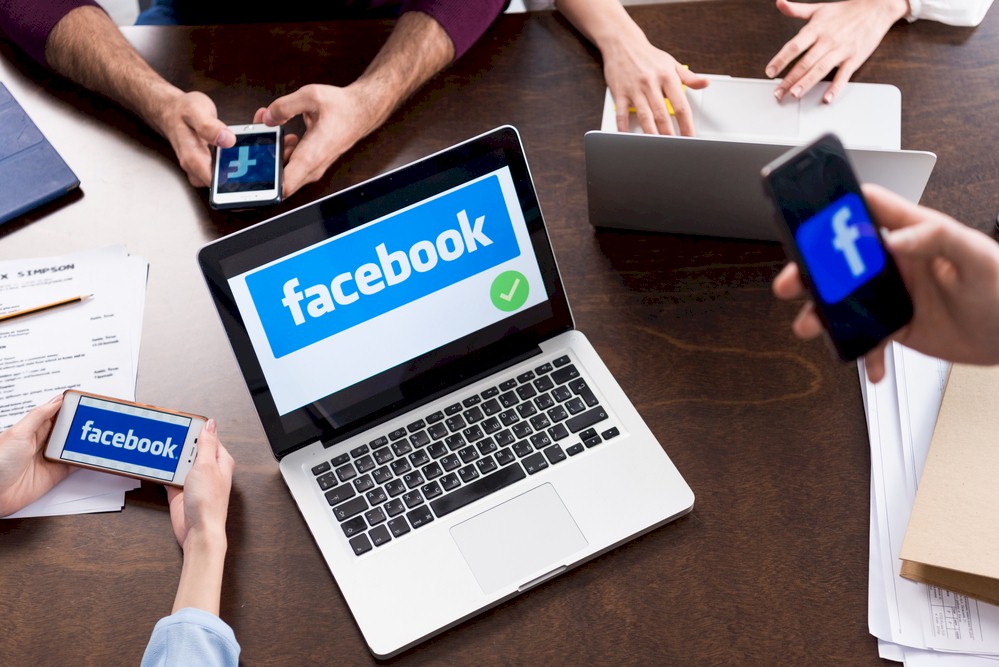 With so many options, and so much growth potential, targeting guests on social media should be a top priority for every company in the hospitality field. The challenge becomes how to efficiently and effectively get your message across to current and prospective guests, inspiring customer loyalty while driving revenue growth.
Know Your Platforms
Seven in ten Americans use social media, and nearly 90% of internet users in the US have a Facebook profile, with three-quarters of Facebook users checking their profiles at least once a day. Because of its universality, Facebook has become a valuable reference tool for finding recommendations from friends and family, with a strong word-of-mouth component and powerful advertising reach.
With its compelling visual nature, Instagram has also become an important channel for hotels, and it dominates when it comes to interactions with followers, boasting the highest engagement rateof any social platform. The number of companies using Instagramfor marketing has doubled in the past year, topping more than 70%, and 80% of users follow their favorite brands on the platform. It has evolved into a very strong platform where we can directly attribute measurable revenue growth to targeted campaigns.
Snapchat is a newer platform, and though we havenít seen much revenue that we can directly attribute to it, the user engagement level is very high. The channel reaches 41% of 18-34 year olds, with over 400 million snaps sent every day,and 55% of users report following brands on Snapchat. The targeted advertising weíre doing on that platform is following a similar trend to what we saw in the beginning with Instagram, where we werenít getting much direct response, but a lot of engagement on the content. Weíre doing additional testing, and the platform itself is making heavy investments to better support brands and businesses.
Itís All About The Data
Being a hotel CRM company, we know that guest data is the most effective means of targeting loyal guest and prospects who display similar traits and behaviors.
Facebook, for example, captures a tremendous amount of data from their users simply from their activities and the profiles they fill out. By blending the ample amount of information available on social media with guest data collected through a CRM platform, itís possible to create exceptionally effective, highly segmented, targeted marketing campaigns.
Hereís a small example of how powerful data segmentation can be when it comes to targeting guests on social. Letís say a hotel wants to drive bookings up for a certain weekend in the upcoming year. We can identify the specific group of guests that stayed at that property in the previous year during the weekend that theyíre trying to drive bookings for, match them against their social media profiles, and target them directly with ads across multiple social media channels. Then, we can use that data to create lookalike models to find other people who have similar demographics, behavior and intent patterns to effectively target them with direct social advertising, as well.
These kinds of highly targeted campaigns have a very high return on investment compared to standard social marketing campaigns. Thereís a big difference between a data-driven approach and simply going into the Facebook platform to target people who live in a certain area or are in a certain age range based on intuition. Instead, by using powerful CRM platforms and tools, hotels can directly target people they know have already stayed in their properties, taking into account actual spending levels and how often they book rooms. They can then use that very detailed data to target specific potential guests who look like them, getting social advertisements in front of the people most likely to be interested in their properties.
By utilizing an advanced hotel CRM, especially one that integrates with multiple interfaces and both hotel and third-party systems itís possible to get an exceptionally strong foundation of data around who guests are, their contact information, and their reservation history, including their stays and transactional information. This hotel property management system data provides fantastic information for establishing recency, frequency and monetary value. However, as powerful as that data is, it doesnít tell you much about guest preferences, demographics, or what they do when theyíre not staying at that particular hotel.
With extensive data integration capabilities, a powerful hotel CRM can connect to other hotel systems, such as the call center, spa, or point of sale, to start filling out that picture and adding information into guest profiles. It can also pull in third-party data, such as from their social media profiles, to build lifestyle and demographic data, allowing hotels to capture preference information from every guest, including the reason for their stay, what they like to do when they travel, and even their favorite type of food and beverages. Itís possible to blend all of that together into a very robust, enhanced guest profile.
Once hotels have that data, every variable becomes actionable. There are so many ways to slice and dice that data to get very granular in social media targeting. By excluding or including specific data points, hotels can create highly segmented audiences, targeting people based on who they are, why they like to travel, if theyíve stayed at a property during a certain time period, if they have a propensity to stay in the future and more.
Targeting Your Most Valuable Guests
For hotels, targeting the Most Valuable Guests on social media makes a huge impact. We typically find that 20% of a hotelís guests generate 80% of revenue. Think of the possibilities if you could socially reach that audience of Most Valuable Guests and expand upon it.
The most effective first-party data tools can track guest recency, frequency and monetary value, pooling data that includes how much theyíve spent on rooms alongside ancillary data from different systems such as a hotelís restaurant or spa to determine how much they spend in general, as well as how much they spend on specific services. Based on that information, hotels can score the data and set parameters to determine their Most Valuable Guests.
With that information, hotels can access and target them through multiple platforms like Facebook and Instagram, anonymizing that information to target the entire audience of a hotelís Most Valuable Guests directly. Even if a valuable guest has never visited a hotel website or taken any particular action online, hotels can match them on their social networks and put offers in front of them based on what is known about them. Using these enhanced guest profiles in an advanced hotel CRM platform allows hotels to find potential Most Valuable Guests based on common, high affinity data points across the audience, including demographic, lifestyle, preferences, travel history and much more.
Growth, Engagement and Guest Loyalty
Of course, interaction on social media must go beyond a sales pitch. Social media platforms can provide real opportunities to immerse people in the experiences they dream about, while inspiring loyalty in repeat guests and spreading brand awareness.
With more advanced guest profile systems, itís possible to match guests with any publicly available data across any social network and aggregate them in your system, gathering information about their behaviors across a whole range of channels. That data can then be incorporated into the guest profile and leveraged for segmentation and targeting criteria.
One of the ways to use such criteria thatís most exciting for potential guests is influencer campaigns. For example, a hotel could create highly targeted offers directed at previous guests with over 5,000 followers on Instagram ó people with a large reach and a high impact. It could provide them with special offers and promotions that inspire them to enthusiastically share posts across their social media channels, amplifying the message. Imagine how a potential guest would feel taking a break from a tough day to glance through their Instagram feed and see an admired influencerís stunning photos of their vacation at your hotel. These kinds of soft sell aspirational images and posts can do a lot to grow a hotelís brand awareness and attract new guests.
Social media channels can also be important tools from a loyalty standpoint, where itís all about understanding who your guests are, anticipating their needs, surprising and delighting them, and providing them with recognition and a unique experience that makes them feel special, so theyíll want to come back. Leveraging social media data helps hotels understand more about who their guests are and where they come from. In advanced CRM systems, you can pull social media photos into guest profiles, as well as interests and intent. CRM platforms can also include links to social profiles, so when somebody, for example, who is identified as a VIP checks in, the front staff can see their recent social media activity and potentially use that data to strike up a conversation or make recommendations. It gives hotel staff more intelligence about their guests, so they can offer more personalized services and have deeper interactions when they are face-to-face with guests.
For the highest return on social media investment, itís important to look closely at data from the start. Time and again we have seen data-driven targeting consistently outperform other tactics in the marketplace. By doing so, you can cut through the crowded hospitality space with laser focused campaigns that turn social media platforms into a loyalty and revenue generation engine.
HotelExecutive.com retains the copyright to the articles published in the Hotel Business Review. Articles cannot be republished without prior written consent by HotelExecutive.com.