Setting the Stage for the Technology-Infused Hotel Experience
By Randa Tukan Senior Vice Principal & Director of Interiors, HOK | January 28, 2018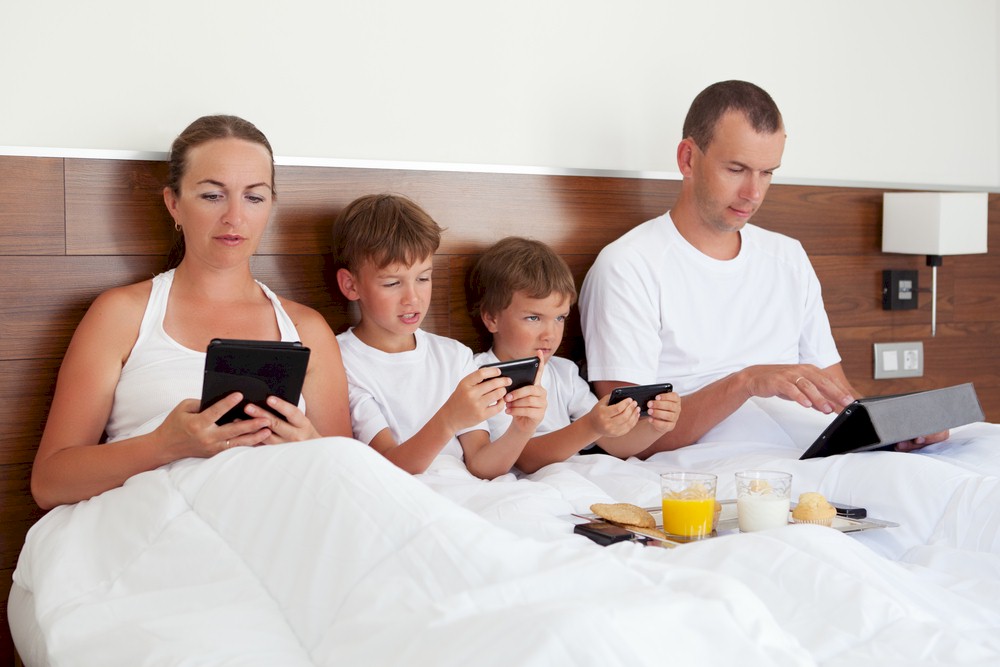 Many hotels and hotel brands are creating smartphone apps to help guests manage their experiences while on the property. Yet according to the J.D. Power 2017 North America Hotel Guest Satisfaction Index study, the use of mobile technology is not growing as quickly as expected. The percentage of guests using mobile apps to place online reservations rose by only 11 percent from 2014 (14 percent) to 2017 (25 percent). Only 19 percent of all guests downloaded the hotel brand's mobile app, and 70 percent of these people were reward members.
Does this slow rate of adoption signify a lack of brand loyalty? Or does it reflect the limited amount of app storage space available on mobile devices? After all, travel-related apps are competing for valuable space on our smartphones. Travelers are using all the apps required to continue conducting their business as usual while they are away in addition to those needed for their transportation, entertainment and financial services.. To stand out in this crowd, hotels need to create apps with features that are undeniably essential for enhancing the guest experience. This is no small feat, as apps, can easily become deemed irrelevant and risk deletion.
There is some debate in the hospitality industry around whether the front desk staff and concierge role could actually be replaced by apps. Many insist that hospitality intrinsically remains a service industry, and that maintaining the human connection will always be key to creating positive and meaningful guest experiences.
To make this determination about the future of mobile technology, we first must consider the entire spectrum of the guest experience. This experience can be divided into two specific categories: needs and wants.
The Needs
"Needs" are the more tactical requirements of the guest experience. These include actions like checking in, checking out, adjusting room temperature, wake-up calls, view, type of room, requesting a different pillow or gaining advance knowledge about local food options. Guests often try to emulate their daily in-home conveniences at the hotel.
Apps and built-in technology like environmental control systems can effectively meet these needs. But satisfying more tactical needs for the guest experience also can be accomplished in ways that allow for variation, customization and personalization. Hotels ultimately are hoping to harvest enough of this information to be able to anticipate their guests' needs before they ever arrive. Hotels are racing to get this personalization technology right so that they can be the first to capture the loyalty of their guests and count on them to be enthusiastic, repeat visitors.
One challenge to doing this is the fast-changing technology can quickly become obsolete without continuous updates. This technology also can increase expectations among guests. Most hotels will soon have embedded technology that allows for personalization and customization of the guests' needs. To justify the hotels' investment in this technology and maintain its long-term viability, it will need to be flexible and adaptable. Not to be discounted, many guests also rely heavily on social media and websites for reviews and ratings on hotel properties, restaurants and amenities. At the drop of a hat, a guest can create an uproar based on a single need not being fulfilled, causing a property and even an entire brand to risk being condemned to a broad audience at a near immediate rate. Thus, hotels not only must integrate the latest in technology, but also must maintain a dedicated social media team that is qualified to react and respond to issues and concerns in real time to retain visitors and in hopes of attracting new guests.
Mobile technology also has created an environment where people use social networks to follow others, vicariously visiting amazing places and reflecting together on their experiences. For many, this technology is driving a need to reimagine and elevate their own memorable travel experi¬ences and hold them at a higher level. This social media envy is giving rise to new "wants" for many guests.
The Wants
As with their needs, the "wants" of hotel guests are always changing. Yet these desires are much more abstract—more emotional than tactical. They are fluid, whimsical and oftentimes impulsive. They involve building memories, dreams and adventures.
To maximize on-site revenue, hotels traditionally have tried to entice their guests to stay within the property. With the popularity and desire for experiential travel increasing, however, hotels are increasingly likely to connect to popular local experiences—be they related to food and drink, views, cultural centers, historical sites or hidden gems—to help their guests form unique travel memories.
Generating these memories is vital because they are shareable. Whether a guest is traveling for business or pleasure, being able to post a captivating snapshot or video and description of a memorable experience on their social networks keeps them connected with family, friends and colleagues and conveys a sense of value to themselves as well as others. Building stories, narratives and memories can create wonder and give meaning to people's stressful, rushed lives. Rather than being app-driven, these types of "wants" help fulfill our need and establish a desire for human connection.
From Concierge to Experience Creator
The role of concierge needs to be redefined and expanded to become more of an event planner, a director, a "mis-en-scène" developer and a creator of the unexpected. With social media posting and sharing and the ever-present digital devices at work, home and as we travel, there is very little that we have yet to experience either physically or virtually.
Unlike the more tactical, technology-dependent solutions, hospitality services cannot remain in catch-up mode. Hotels need to be constantly looking for new and even more innovative ways to help their guests experience the unexpected. Programming, excursions and expeditions are being woven into the guest experience by hospitality "experience creators." Curating exclusive experiences demands a significant amount of creativity, skilled handling, along with an endless wealth of ideas to keep these experiences evergreen and authentic. Yet this is where most guest loyalties are formed and maintained.
This approach is memorable. But is it sustainable? After guests have had "the experience" will they really want to do it again? Probably not. The "been-there-done-that" syndrome kicks in almost immediately, leaving hoteliers with the dilemma of trying to determine the next best-thing.
There is a demand is for travel experiences that resonate on deep and emotional levels. Hotels are continuously seeking to develop offerings that are more adventurous, personalized and attuned to the local culture—experiences that will inspire consumers toward a path of self-discovery. But because self-discovery itself is a very personal, ongoing process that is constantly in motion, it is difficult to achieve unless it is self-driven and happening in real time.
Ironically, one solution might also lie with a different type of mobile technology—one that is more gaming-inspired. This proposed notion allows for the contribution, participation and interaction of the guest to manipulate the experience to charter his or her own path of discovery in real time. In this scenario, the guest becomes an actor—a driver of the experience rather than just a spectator. This transforms the experience from one that is curated to one that is immersive. In this example, the hotel would provide the stage and the guest would navigate the experience.
This approach lies at the heart of Driftscape, our self-sustaining concept for the hotel of the future. The design, which earned the grand prize in the 2016 Radical Innovation Award competition, adapts drones to the scale of hospitality so that the "floating, mobile" hotel room becomes the primary model of travel. Driftscape allows guests to roam or touch down in remote locations by land, sea or air that were previously unattainable at traditional properties—a coveted aspiration of hotel owners, developers and travelers.
Inspired by the fundamental human urge to wander, Driftscape hotels are made up of several modular glass units for ease of construction and mobility. Components include the "Oasis," featuring operational and community units with a food and beverage element, and the "Driftcraft," a single volume guest room unit that provides 360-degree views to the outside world and is fitted for untethered excursions of two to three days. An integrated navigation system allows for customizable, autonomous journeys that can be preplanned or manipulated as guests are traveling, allowing for changes in weather or even a change of mind. This ability to control the journey enables guests to have a deeply immersive, authentic, and personal experience of a place. For guests seeking the ultimate adventure, the Driftscape seeks to make that kind of journey a reality.
Platforms for the Experience
As hotels ramp up their spending on technology, with a focus on mobile solutions that will enhance the guest experience, hospitality designers must create a memorable, multidimensional stage and brand narrative that provide the best platform for the technology-infused guest experience. Rather than defining the experience, the hotel environment will unleash the guests' imagination, freeing them to use the latest, greatest technology to develop a transformative journey that is wholly their own.
HotelExecutive.com retains the copyright to the articles published in the Hotel Business Review. Articles cannot be republished without prior written consent by HotelExecutive.com.