Emotional Intelligence: Key Challenges of Recruiting, Retaining and Rewarding Talent
By Bernadette Scott Senior Lecturer, Dept. of Business Management, Glasgow School for Business & Society/Glasgow Caledonian University | March 18, 2018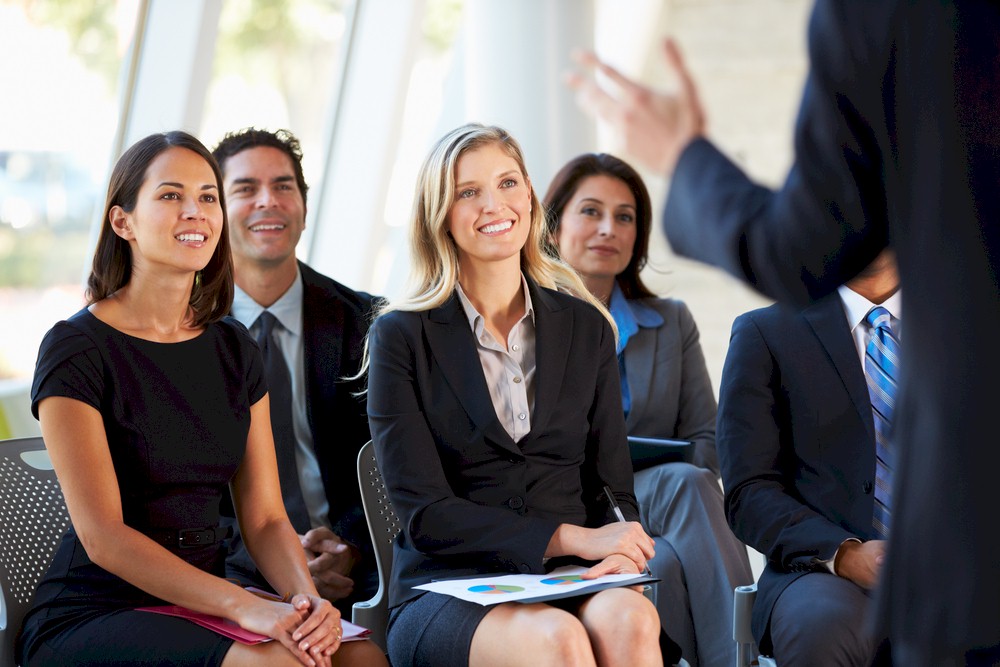 Much is written about the importance of adoption of a watertight, strategic approach to managing our talent capital. It is one which keeps us identifying, assessing and measuring talent outputs in a performance driven culture.
The reality however, is that this can never be fully achieved because we are seeking to take a static measurement of something which is in constant flux and forever moving forward. What if our approach is wrong? What if the strategists and their preoccupation with taking static performance snapshots are contributing to the industry's challenges in attracting and keeping our talent?
A focus on facilitating excellence in the consumption experience for guests is an essential trait for any talent in hospitality management. The talent who provide this level of experiential excellence are using their creativity through action orientation. They engage a high level of emotional intelligence which is allows them to relate intimately with both guests and colleagues to pre-empt and respond to needs and desires which influence the experience.
Emotional Intelligence (EI) has been long argued as a core criterion between operating successfully and in developing a satisfying career in the industry. It is a basic indicator of just how well a candidate can deliver this excellence in the consumption experience and also in how the individual will cope in working with others in the essential team environments, which so characterise the industry. EI then becomes a quintessential link between performance and potential and potential and performance, depending on whether you are looking at things from recruitment-in or appraisal-out. It is crucial in identifying the value elements of talent for our industry and should therefore be at the centre of how we go about managing our talent.
Since effective talent management is considered a key tool in the competitiveness of organizations, as a concept it becomes an enabler in providing the HR function with the ability to navigate with the demands of a new workforce which is characteristically more diverse, global in outlook, autonomous, independent and yet lacking in essential experience (skills). The focus of successful talent management activity therefore for both talent and organization must logically become about the individual, which is a significant move away from the homogeneity associated with traditional HRM practices.
Standardization of talent initiatives is an ineffective practice. A scatter-gun approach wastes time and resources which would be better focused on those with identified potential within the organization's (often changing) definition of what constitutes talent. Therefore it is arguable that an exclusive approach to managing talent is a safer bet, despite the contra-arguments of it being divisory and de-motivational etc. As long as staff, not identified as being eligible for entry to talent pools within current descriptions of organizational talent criteria, can see a clear and developmental way forward, then arguably motivation to achieve talent status will still exist. The most successful businesses know where their critical talent is and how they will deploy it, highlighting the importance of talent pipelines for succession activity and the ability to operate in an agile way.
To effectively recruit, retain and reward hospitality industry talent we must resist adopting short term, static and homogenized approaches to talent strategy. These have no long term guarantees and their adoption has not engendered good talent retention rates in an industry where consistency of level of experience (for both guests and employees) is paramount. Strategic approaches which lack flexibility work against effective talent management. Pre-occupation with over-measurement of static targets curtail talent creativity and prevent personal growth. This strangle-hold stifles development and the engenderment of a positive professional identity for the employee, which in turn affects engagement, motivation and therefore performance affecting the organization in both the short and long term.
Organizations operate in the flux of change and individuals are constantly reacting and adapting to new surroundings, conditions of employment and societal relationships. This is the reality which is to be faced and not the superficiality involved in much strategic talent management thought which only accounts for conditions of stability, static situations, clear end goals and short termism. Taking an abstract view of performance is one-dimensional and the subsequent labelling of that action under the umbrella of organizational talent could never equate to sustainability in terms of long term success.
Adoption of a process perspective to talent management takes account for the change and flux which organizations and talent operate alongside. This would involve a radical rethink of how we recruit, retain and reward our talent because it would demand that we accept that no system has permanency. It would involve our recognition that change is inevitable and that all talent is in the process of being made, just as the organization is also evolving and transforming. To measure talent as a static entity is therefore doomed to failure and not beneficial for either party. It is therefore arguable that your talent strategy should come from your talent in progress.
The strategic outcome inevitably is formed from the actions of the talent, the hospitality experiences which came from these actions and the organization/industry specific contexts which are rapidly changing around the talent and its operation. To force all of this into a pre-conceived strategy would be nonsensical and a fit between talent and organizational talent strategy could never be fully achieved. To provide flexibility within a process approach would mean a strategy which evolves to enable fit with the requirements of the time, for the good of the organization as a whole. We cannot view hospitality talent as separate from the environment within which it operates. It will always take its cues from the operation and will react accordingly. This means that if we lose talent, there is always reasoning to be found in the connection to the social contexts within which the talent manifests itself. Any attempt to understand or measure hospitality talent in isolation will be meaningless and reinforces the notion that with a traditional strategic approach we are judging a snapshot in time and not a moving entity.
This relies on pursuit of an end-game, a final result, achieved through standardization which can then be replicated by others in different situations. However, reality is only manifested in the actual process of change itself and therefore no true standardization can be achieved, only individual experiences within different contexts. The experiences that talent has in the hospitality organization add to their talent bank (their knowing) and they will continue to use these experiences in a real way as they continue on their talent process.
Achieving this sense of realness is about self-authenticity and linked to motivation and job satisfaction, productivity and performance. It is a natural process which should be allowed to happen. Management can direct (manage the talent) through soft interventions, but it must be without force and over rationalised approaches. Poor talent retention rates arguably come from excessive rules, rigid structures and output driven performance criteria. Talent strategies are often pre-determined and inflexible and can seriously impair efficiency for employees who can creatively deliver in ways which make them motivated, engaged and committed to the organization. To force a talent strategy on an individual could introduce conflict through rivalry and competition, generating those who win and those who lose, dividing the workforce, pandering to individual agendas and preventing the ultimate attainment of the very collective organizational goals which are so essential to any coherent strategic approach. Taking time to get to know your talent from the selection stage may seem like a luxury, but it is this very investment in the identification of those with high EQ, those who will grow through gentle encouragement and direction, thriving in an environment of favorable conditions, which will produce the talent yields needed to sustain the organization in the long term.
Hospitality talent doesn't suddenly become so. It is always in training. It is always becoming talent and will never technically reach its full potential. Talent is always learning and this does not stop. This is why the social environment of the industry is so crucial in talent retention because of how it feeds talent as it grows. We know that rewards take many forms and the non-monetary is growing in importance as a context.
Hospitality organizations can use this trend to provide a framework to nurture, feed and keep its talent. The talent will be more likely to stay if it can make sense of its situation. Talent defines and refines itself as part of the process of being named as talent in the organization and it is crucial that it feels supported to grow and become as it connects itself with the action taken as part of the hospitality talent role. Good quality management and leadership are needed to support hospitality industry talent.
Improvement across recruitment, retention and appropriate reward will not take place unless there is investment in a flexible process of high performance practices in hospitality work. This will involve investment in human capital, increased levels of employee involvement in the direction of the work and an absolute fit when it comes to the integration of reward practices to ensure talent commitment for retention. Talent gaps are created through a blinkered approach when organizations under employ people in rigid talent entry systems, often poorly benchmarked against the actual requirements for business performance and growth. A large percentage of contemporary workforces have more skills, attributes and qualifications than it takes to the job. So, a focus on individual attributes within the company and the recognition of potential fit with talent pool criteria from a process perspective could help foster a culture of continuous learning and aspiration, to help break down the siloed and routine work which can result in retention issues and lack of commitment to the industry.
Adoption of a longer term and process driven approach to the challenges of recruiting, retaining and rewarding hospitality talent should prove to be more sustainable with notable returns on investment. It will allow individuals to grow, develop and emerge in line with changing organizational strategy and wider market contexts. It will also provide the industry with leaders who are in tune with change because their view of themselves, the organization and the industry are those of long term and sustainable growth as opposed to short term gains which benefit none of the parties in any real and meaningful way.
HotelExecutive.com retains the copyright to the articles published in the Hotel Business Review. Articles cannot be republished without prior written consent by HotelExecutive.com.