Going For The Gram: Why Instagram is the Best Bet In 2018
By Amanda Hitchcock Copywriter, BCF Agency | February 25, 2018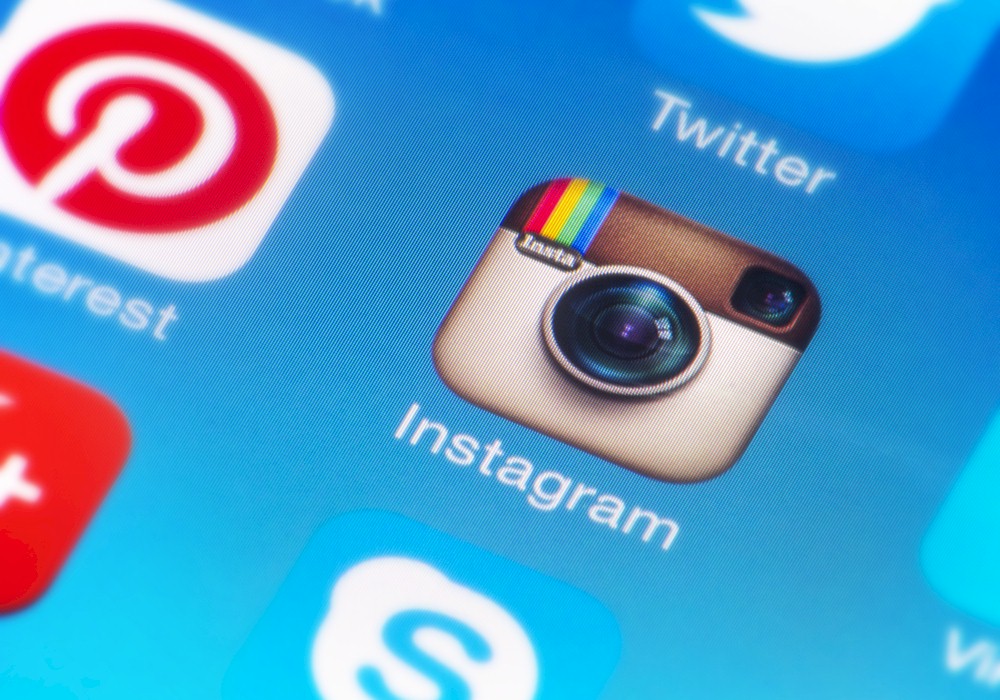 The hospitality industry's record-breaking growth in 2017 introduced a variety of new hotel brands to an already brand-dense social media landscape, increasing competition and raising the bar for individual hotels seeking to maintain or increase brand presence and brand recognition on social media. Brandwatch's Brand Visibility Report determined the top 100 most-visible brands of 2017 by tracking the number of times a brand's logo appeared across a collection of 100 million images sourced from Instagram and Twitter feeds. On the list of Brandwatch's Top 100 Most Visible Brands of 2017, Airbnb ranks at number 58, while Hilton Hotels, the only hotel brand in the top 100, sits at number 98 on the list.
In terms of brand presence and consumer engagement within the hospitality industry's accommodation sector, Airbnb still dominates the social media space. Of the nearly 2,900 posts generated by Airbnb between April 2016–17, the Airbnb brand achieved a .98% consumer engagement rate across all of its social media channels. Compare that to Best Western's nearly 2,600 posts at a .03% rate of consumer engagement, and the bigger picture begins to come into focus. The reason these particular insights are so significant is that even though Airbnb generates a higher consumer engagement rate across the social media spectrum than competing hotel brands, 2017 consumer data shows that 91% of adult internet users (aged 18+ who have taken an overnight trip in the last 12 months) were more likely to stay at hotels than at other accommodation options during their travels (Mintel, Hotels and Accommodations Report - 2017).
Standing Out In A Crowd
While this data shows that consumers are overwhelmingly loyal to hotels above other accommodation options, closer examination of the market reveals that consumer differentiation of and loyalty to individual hotel brands does not reflect the same level of confidence and awareness:
"While positive signals continue to emanate from the broader hotel industry, some local markets may continue to face significant hurdles in 2018...In fact, since 2008, the number of hotels in New York City has grown 55 percent to 634 properties and 115,000 rooms...These local market conditions are weakening growth" (Deloitte, 2018 Travel and Hospitality Industry Outlook).
It is because of this struggle; to distinguish and elevate a single hotel brand above others during a time of rapid industry growth— in a way that both generates and retains consumer engagement, that brand loyalty and consumer confidence emerged as two of the primary concerns for hotel executives, despite the industry's overall, across-the-board success in 2017. Hotels are quickly realizing that the rules of engagement have changed, and that consumers no longer respond as strongly to traditional, generalized marketing tactics. In order to get the attention of today's consumers, hotel brands must take fresh and unique approaches to establishing consumer connections:
"...Brands need to extend and deepen their relationship with travelers in order to stay relevant. Yet current approaches like offering more services, free amenities, and loyalty points won't deliver the returns brands need to stay relevant. Hotels need to be more imaginative about the resources that are available to them and how they are utilized to develop a stickier brand that can't easily be replicated" (Deloitte, 2018 Travel and Hospitality Industry Outlook ).
To create this "stickier" brand, hotels must first be able to speak the language of their audiences— and that involves using the correct platforms and tools to deliver brand messaging. Let's go back to the comparison of consumer engagement rates between Airbnb and Best Western. Both brands were very active in social media between April 2016 and April 2017, and they hold the top spots for the highest number of posts generated over the 12-month period, approximately 2,900 and 2,600, respectively. So why the dramatic difference in consumer engagement rates? How was Airbnb able to achieve .98% while Best Western only saw .03%, despite both brands showing similar levels of social media activity? While Best Western focused the majority of its marketing efforts on YouTube and Twitter campaigns, Airbnb distributed the majority of its content through highly visual social platforms that were on-trend with the communication preferences of its target consumers.
This resulted in high engagement rates and reflected a positive response to the vibrant imagery of Airbnb properties, locations, and experiences. Because of this focus and attraction to experience-based imagery, Airbnb's most successful brand marketing tool, naturally, was the distinctly visual communication platform, Instagram (Mintel, Hotels and Accommodations Report - 2017).
Instagram and the Millennial Market
With a growing community of over 800 million active users and over 500 million checking in daily, Instagram is redefining the rules of consumer engagement within the social media arena. In fact, Instagram boasts the highest per-follower interaction rate of any social media platform, with users collectively sharing over 95 million photos and videos and liking over 4.2 billion posts, on average, each day. Also, millennials comprise over half of Instagram's user base. Having surpassed Boomers as America's largest living generation in 2016, millennials are the current heavyweight demographic target for many hospitality brands and Travel-Tourism marketing strategies. As of March 2017, 81% of millennials traveled overnight within the 12-month period, compared to 80% of the overall US population (Mintel, Hotels and Accommodations Report - 2017). Not only are millennials America's largest living generation; but they travel more, and as technology evolves and new industry players enter the market, their expectations while traveling are different.
Instagram offers unique and near-constant access to this important audience, and is quickly positioning itself as the standard platform for brands that seek to generate increased, significant engagement rates. Instagram's emphasis on visual communication aligns perfectly with the millennial-consumer-driven shift from a product-focused market to one driven by new, unique, personalized experiences— and has transformed the way hotels inspire and curate visitor experiences to enhance their brands. In order to successfully achieve active, consumer engagement through social media (without joining the thousands of ads immediately dismissed by a desensitized, digital audience), a brand must become a relatable personality, and a hotel must showcase the series of unique, personal, visually-represented experiences that transform the property into a vibrant destination all its own:
"...Today's consumers can compare more hotel and private accommodation options than ever before. Along with unprecedented choice, however, comes unprecedented expectations, and a traveler that does not favor "run-of-the-mill" hotel experiences. With hotel reviews and virtual tours at their fingertips, travelers can easily sniff out "big-box" properties that fail to offer something truly unique and memorable" (Deloitte, 2018 Travel and Hospitality Industry Outlook ).
Destination— now that's speaking our language.
User-Generated Content: The Key to Your Brand's Humanity
In the Travel-Tourism industry, Instagram has evolved into a kind of visual concierge, with boutique properties and international brands alike curating content that connects with guests from the dreaming and booking phases to the in-house experience. As Instagram has revolutionized the travel industry, it has also provided hotels with the opportunity to promote themselves as micro-destinations in their own right.
Part of creating an engaging experience and generating consumer trust is creating a brand that is resonantly human. Over half of Americans feel user-generated content (UGC) is the most authentic form of marketing content (Stackla, 2017 Consumer Content Report). According to Mintel, good past experiences and positive user reviews influence the hotel selection for 57% and 37% of consumers who stayed in a hotel in the 12 months to March 2017, respectively (Mintel, Hotels and Accommodations Report - 2017). Curating compelling imagery showcasing these experiences, or inviting consumers to share the personal highlights and unique interactions with a specific brand offers an engaging collection of real, human experiences that consumers can trust. This also prompts further engagement as these shared experiences create a conversation between the brand and its audience and between consumers themselves.
On Instagram, "regramming" or the sharing of UGC by a specific brand also creates positive engagement while developing a brand's personality. Addressing specific consumers and using images they've shared that promote your brand as marketing content not only credits the consumer and establishes connectivity, but engages that consumer and their own community of followers, building brand confidence. This practice also generates interaction with a brand both on behalf of new and current followers, encouraging users to continue their experience, return to the respective hotel, and invite others to do the same. Over time, brand familiarity grows, establishing brand loyalty across the respective consumer base.
Looking Forward
As communication evolves through technological innovation, hotel and hospitality brands will need to adapt in order to maintain successful connections with their audiences. Establishing unique brand personality and catering to consumer desire for personalized experiences will be important for this industry, especially, in 2018. If hotels fail to acclimate to and participate in the evolving social-scape, it will eventually render those brands irrelevant; indistinguishable from the competition, while consumer attention and business will turn to the innovators of the industry and marketplace:
"Innovation will inevitably spark growth and change across the sector in 2018. Established industry players should stay nimble, alert—and perhaps even a bit daring. Travel growth continues to attract waves of hopeful startups, each armed with bold ideas on how to change the status quo...The potential for one of these companies to completely change industry dynamics is likely not a matter of if, but a matter of when" (Deloitte, 2018 Travel and Hospitality Industry Outlook).
When assessing advertising strategies across various social media platforms, hotels in particular should consider the countless opportunities presented by Instagram to generate increased brand recognition, increased consumer confidence, and increased engagement. Switching audience perception of hotels from generic accommodation to new destination invites consumers to interact with content, share brand-related material of their own, and book a specific hotel based upon increased visibility and interaction with that specific brand.
HotelExecutive.com retains the copyright to the articles published in the Hotel Business Review. Articles cannot be republished without prior written consent by HotelExecutive.com.