Leveraging the Power of Earned Content for Your Hotel
By R.J. Friedlander Founder & CEO, ReviewPro | February 25, 2018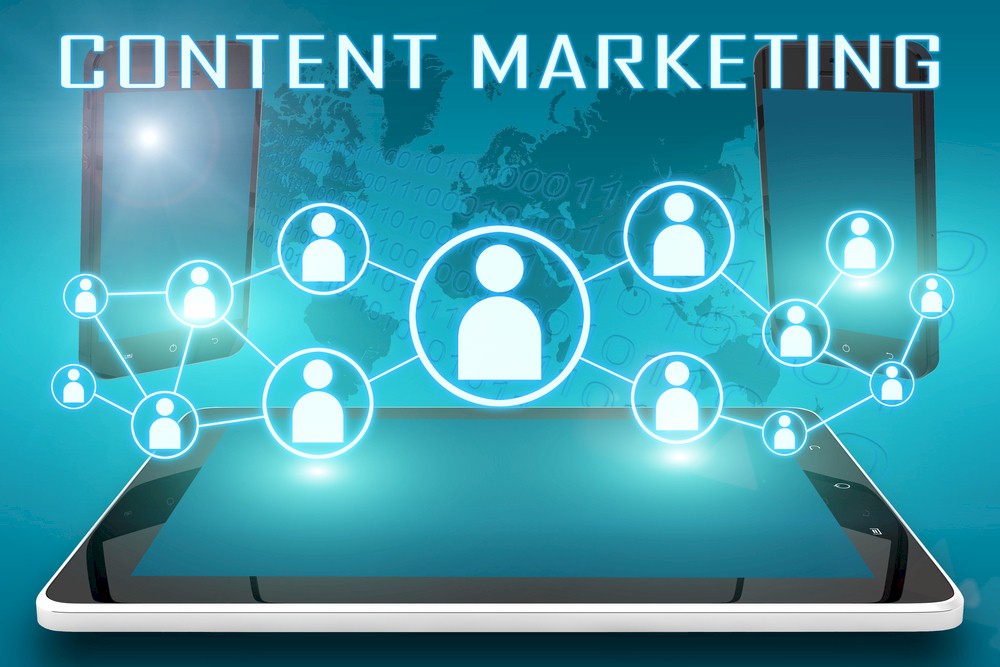 No doubt your hotel is already generating a wide variety of content whether for your website, your social media channels, or digital marketing campaigns. Based on this information a future guest builds up an image about the experience they are likely to expect at your hotel, which helps them when making decisions about their trip. Content can be divided up into three key areas. They are all are important and serve distinct purposes:
Paid content is content a business purchases such as cost-per-click and display advertising, listings on online travel agency sites and social media advertising. The business has high control over the messaging, but the content has lower trust with consumers because they know it comes from a marketer who wants to sell them something.
Owned content is content a business owns and controls, like its website and blog, social media profiles and the content it posts on them. The business has high control over the messaging, but owned content has only moderate trust with consumers because, as with paid content, it comes from a marketer.
Earned content, also called user-generated content, is content posted by other people about a business. It includes guest reviews and ratings, media and blogger coverage, and social media shares, likes and comments. A business has lower control over the messaging because it originates from other people, but earned content has higher trust because it comes from consumers rather than marketers.
This type of content is not directly generated by your business, but instead it is produced by users of your product, your guests, detailing authentic and real feedback in the form of reviews, blogs, social media interactions, or even feature articles, depending on who they are. However, it is useful to view it as being indirectly generated by you, because the foundation of the positive sentiment begins with the great service received at your hotel.
Great service should mean great reviews, and you want those reviews to impact on as wide an audience as possible. Social media plays a vital role to this process: one of the first things people want to do when they have had a positive experience is to hit the 'share' button. This is one of the most powerful ways you can harness the power of earned content.
Earned content is spread by what are called brand advocates or influencers. Within the context of digital marketing, we can define them as follows:
Advocates are people who post positive content online about a business or a brand. Often they actively encourage others to try the product or service and are passionate about the brand and loyal to it. Their relationship with the brand tends to be long-term and isn't easily swayed to other brands. Advocates are unpaid; their motivation is to help their friends or to spread the word rather than to gain personally, so their recommendations tend to be highly trusted however their audience size and influence is limited.
Influencers are people who post content online that influences the impressions, decisions and behavior of a large number of people. Content can be negative, positive or a mix of both types. Typically, influencers are not connected to the products they endorse or particularly loyal to them; the relationship is short-term and transactional. They are often paid or incentivized for promoting a certain brand and because of this, trust in their recommendations is only moderate, but their audience size and influence is high.
You can leverage the power of brand advocates and influencers to your advantage with an intelligent marketing strategy. Brand advocates and influencers can:
1. Increase reach. They can help spread the word about your hotel and ensure that your news, special offers and value propositions are seen by a larger number of people than your usual marketing efforts.
2. Create demand: By sharing marketing content and personally endorsing your hotel, they help build your reputation and make more people want to stay with you.
3. Drive revenue: The 'social proof' provided by advocates and influencers can help convince people to try your hotel and convert trip planners into hotel guests.
Social media channels are critical to this procedure. This is where you will find the advocates talking with their friends and family about their experience, this is where influencers reach their audiences.
Keeping brand advocates and influencers in mind should be part of your everyday marketing strategy. In fact, it should be part of your customer care strategy, your core company values. This is because connecting with them positively begins with prioritizing excellent service at your establishment and making it a common value across all levels of the company to do so. Ensuring that each and every guests is taken care of well during their stay makes every single one a potential brand ambassador, and ensures that when they do pass through your hotel they will rave about it.
To enhance and optimize the guest experience you can use Guest Intelligence tools to analyze online sentiment, and gain insights into the guest experience by collecting data from in-stay and post-stay surveys.
The ideal scenario is that you can identify any issues a guest may be having while they are still on site, and take action in real-time to resolve the issue. This is where a tool like Guest Messaging Hub comes in handy. It allows guests to use the messaging platform of their choice (from traditional SMS to social media messaging services like Facebook Messenger, Twitter or Line) to contact the hotel directly and receive a speedy response. A typical example could be that a guest has run out of towels. With a guest messaging tool in place, the guest receives what they need when they need it, and you avoid a post-stay review along the lines of "not enough clean towels". Many hotels are doing away with hotel room telephones in favor of this agile and up-to-date form of communication.
Another powerful tool to ensure your guests (and special guests) are happy is the in-stay survey. This is usually a short set of questions that can pop up when guests log in to the Wifi for example, to check that they are having a comfortable stay. If not, an automated alert ensures that the right people are informed to deal with the issue. The result is that the guest will be helped while still on site, again avoiding a bad review further down the line and encouraging brand advocacy.
Once your guest experience is at the top of its game, you are ready to welcome advocates and influencers. The idea is that they will love the experience so much, the reviews and reach will speak for themselves and create a wave of positivity around your brand.
This is something that Adele Gutman, vice president of sales, marketing and revenue at Library Hotel Collection, takes very seriously. Her success is based on a two-tiered approach: first and foremost guest experience, and then using intelligent campaigns to harness the power of influencers.
Speaking at one of our recent webinars for hoteliers, Adele explained her vision, "It's real work on everyone's part. We hire people for personality, and throughout the hiring process we tell them that our goal is to have the best service in the world—not just in the city or the country. When you have people who really want to do the right thing, and you give them the training, guidance and tools they need, along with the freedom to use their kindness and creativity to make decisions on the spot to accomplish the goals, you will shoot to the top. At Library Hotel Collection we work to empower the multitude of service teams to take action with a comprehensive view of the business and our shared goals."
Adele is a great example of someone who is actively involved in encouraging advocates and influencers and her company has enjoyed tremendous results thanks to her efforts and those of her team. "Our commitment is to spend our resources on enhancing the guest experience and let the guests' stories about the hotel drive traffic." Adele explained. "Therefore, we don't have a budget for spending money on advertising. We don't have a lot of empty rooms, but when we do we are happy to leverage an empty room to welcome writers and social media influencers who can help us increase our search engine optimization and social media exposure. Sometimes they allow us to use their photography or video footage as well, which is helpful. As long as they are not displacing a paying guest and agree to our criteria, we are happy to welcome them."
Identifying your brand advocates shouldn't be hard. After all, each guest is a potential advocate! You can monitor online reviews and use post-stay surveys to see who had a fabulous time while staying at your property. A great way to identify people who would be likely to recommend your brand is to use filters within your Guest Intelligence tool to select guests classified as 'promoters' based on their response to the Net Promoter Score® (NPS) within your survey. Once you have identified, reward. Reach out to your happy guests. This can mean a response to their review, a personal email, a gift, or extending them special treatment. This ensures that they not only return, but speak your praises online.
When it comes to influencers, the approach will be more calculated as these are specifically targeted people with who you want to reach out to and interact with. This could mean carrying out an influencer outreach campaign to travel bloggers, who will also invariably have large Instagram and other social media followings. Remembering that these are people who make a living exploring and sharing lifestyle trends, hotels, restaurants or spas is worth keeping in mind. It really is a win-win strategy of you invite them to stay in your establishment and they enjoy and share the experience with their audience.
Keeping in touch with influencers will also pay off in the long term. Once they have had a good time with you, check in periodically to say hi, make them aware of your campaigns and offers (likely they will share them), and take a reciprocal standpoint across your own social media channels.
Harnessing the power of earned content is not to be underestimated, however it's important to realize that it all stems from delivering an exceptional guest experience. Implement a clear company-wide objective of quality, a system where you can detect, reward and share positive feedback, and then a strategic outreach to influencers and their followers. By consistently exceeding guest expectations you will succeed in generating trust and brand loyalty from your clients, increasing revenue and growing your business.
HotelExecutive.com retains the copyright to the articles published in the Hotel Business Review. Articles cannot be republished without prior written consent by HotelExecutive.com.