Millennials in the Workplace: From the Viewpoint of Millennial Managers
By Susan Tinnish Senior Strategist, Minding Your Business | March 25, 2018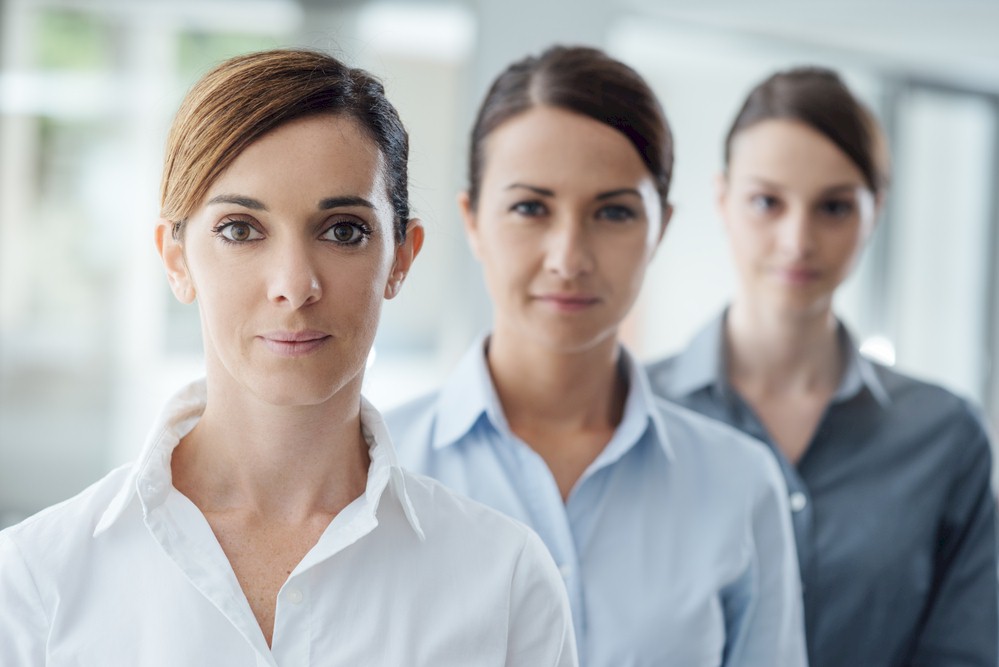 The Millennial generation, born during the years spanning 1980 to 2000, is now firmly entrenched in the workforce. Dan Negroni author of Chasing Relevance: 6 Steps to Understand, Engage, and Maximize Next Generation Leaders in the Workplace estimates that 40% of the workforce in most companies are millennials. He states that in the next ten years 75% of the workplace will be millennials. Some millennials are managers or are taking on increasing responsibility in their organizations. With a focus on this generation and the multi-generational work force, this article will delve into how to manage and motivate this sizeable employee base.
A cautionary comment is advisable; when characterizing a particular group of employees based on age, or any other special characteristic, some people will fit this description; some people will be a partial fit and others will not fit this description at all. However, both human resource professionals and managers can glean some "kernels of truth" from these generalizations that will help them add value to their organizations.
Three hospitality professionals were interviewed for this article: a HR generalist, a line hotel manager and a training manager. The human resource generalist who works for a hotel affiliated with a major chain requested anonymity. Imran Jivani is the hotel director for the Midtown Athletic Club, an "urban resort health club" which boasts its own attached hotel. Sarah Ball Bessler is the sales training director for Pinstripes which is a consumer entertainment and event venue featuring outdoor fire pits, bocce courts, and bowling. The human resource generalist was born in 1985 and is 32 years old. Jivani is technically considered a cusper as he bridges the millennials and Gen X; he was born in 1979. Bessler is 28 years old.
Interestingly, the insight and advice from these millennials should not be reserved exclusively for other millennials; the reality is that how human resource professionals and managers engage with the modern workforce – regardless of generation cohort – has evolved. It is not singularly the millennial generation that expects to be "engaged;" in fact, Gallup's State of the American Workplace report for 2107 indicates that only 33% of all US employees are engaged at work versus 70% from the world's best organizations. On top of a lack of engagement, US employers face talent shortages and mismatches between openings and applicants. Manpower reports in its 2016/ 2017 Talent Shortage Survey that 46% of employers are having difficulty filling jobs. Restaurant and hotel staff ranked fifth in the hardest skills to find. These statistics suggest that attracting, developing and retaining talent is an important consideration for hotels and other organizations in the hospitality industry.
The millennial generation is the largest age group to emerge since the baby boomer generation, and as this group continues to grow as a proportion of the total workforce over the next 10 years, employers will need to adjust in how they engage with these workers. Human resource professionals and savvy managers can lead the way toward effective strategies for capitalizing on the innate talents and perspectives of this generation.
Overview of the Millennial "Stereotype"
Millennials are well educated, skilled in technology, very self-confident, and able to multi-task. They have high expectations for themselves and prefer to work in teams. Millennials seek challenges yet work life balance is important to them. Millennials have grown up in a time where information is available instantly and is ubiquitous. Not surprisingly, millennials have developed into a group that wants to work on new and tough problems, and ones that require creative solutions.
Gallup's State of the American Workplace found that millennials "approach a role and a company with a highly defined set of expectations. They want their work to have meaning and purpose. They want to use their talents and strengths to do what they do best every day. They want to learn and develop. They want their job to fit their life."
When questioned about the strengths of this generation, Jivani quickly rattled off this list:
Collaborative
Eager
Technology savvy; millennials can quickly absorb most technology as the user interface is often designed for them
Entrepreneurial spirit
Bessler added that "Millennials are emotional. I think that is good because it can be channeled into passion. In addition, I find my generation has a good work ethic if we are getting personal attention and receiving praise." She notes that personally, "I like to receive a pat on the back. However, that doesn't mean I feel entitled. I want to work hard to deserve the praise."
Aside from the entitlement label which is often attributed to millennials, millennials are also perceived less positively because of a desire for quick advancement, need for high levels of social and fun interaction, and expecting immediate results in their work.
Additional conversations with the three interviewees reveal additional insights about the stereotype while also adding depth and richness about this group of workers.
Tie the Job to the Mission
One additional generalization about millennials is that they are mission driven. They want to view their job as directly related to and contributing to the mission of the organization. It is important to ensure that millennial workers understand how business is having a positive impact and how their work directly contributes. Jennifer Deal, senior research scientist and manager of the World Leadership Survey research initiative at Center for Creative Leadership and author of What Millennials Want from Work, characterizes their values in this way, "Millennials are determined to do good and do well." Millennials seek jobs that enable them to both contribute to society in positive ways (or work for companies that are good corporate citizens) and that reward them appropriately. The human resource generalist saw his role as mission critical. He saw his work as "Working toward goal of keeping our guests happy. That appeals to my roots in hospitality."
People First, then Organizational Priorities
Gallup's State of the American Workplace findings support the generalization that "millennials want their job to fit their life." Jivani embraces that perspective in his management style, "I need to think of how the business is here to help them grow, not the other way around. Traditionally, managers have approached employees as people who see their roles as supporting the business – 'you are here for the business' – that approach does not work with this generation in this industry." Furthermore, he finds that some senior leaders in organizations in which he was worked do not share this perspective.
Bessler employs a similar approach in her training, "I take a causal, laid back approach. I want to get to know them. Importantly when I do that, I see the pace that they can learn." Even her approach to their on-the-job feedback takes a personal approach. "When I train, every day they send me a recap of their day where they answer questions I have posed. Some of the questions are related to work - 'What was the most challenging issue you confronted today?' or 'What are you proud of?' – but others are questions that are personal or silly like 'What did you have for lunch?' These questions are intended to get them to relax. I have learned that if they are not ready to share, I don't force them. Fortunately, I find that they will share with me later or it will be reflected in their sales performance."
Jivani points out a specific challenge in the hospitality industry is that some people who work in the industry are not there to build a career. He discusses the challenge this poses, "Many of my employees are not seeking a career in hospitality. I have employees who are actors. This is not their real gig. To them this job is a source of income is to fund their passion. This requires a different approach. I need to realize that life outside work matters, time off is important, a work/life balance is crucial, and I need to consider their schedules. As a result, I spend time investing in them as a person. I make time to get to know them know."
Jennifer Deal does not see this flipped paradigm as problematic, "You can provide an environment where Millennials can be both happy and effective without ruining your organization — if you focus on what actually is important to them."
Understanding the "Why"
All three individuals interviewed saw that millennials want to understand the "why" behind the "what." Jivani commented that situations occur in the hospitality industry where the "why" may need to be left unsaid because customer service and timeliness is so imperative. He said, "There is only so much why you can give someone. In a consulting business, you have the time to offer the why. There is not time to offer the why when I am asking someone to check a guest in." Bessler finds that her training is more effective when she provides a focus on providing her sales force (primarily millennial) with the why behind the what. "The why helps them better grasp the training when they are in learning mode."
Feedback
Feedback is one way that managers provide leadership and guidance to millennials. Once a year performance reviews are an outmoded form of feedback to a millennial who grew up in time where everything is delivered immediately – from personalized lattes, to music, to Amazon deliveries. Bessler stated that in her experience, "Millennials love feedback; they see feedback as important.' But they want it to be direct. By that she means that it is better to "turn to the individual and say, 'Please don't say that ever again.' This is preferred approach to later sending an email to the entire group stating, 'Please remember…'" Be direct and be personal. Negroni advises, "If you want to create a great relationship with [a millennial], tell him the truth. Be authentic."
Here is the amazing universal truth for all employees, though: According to Gallup's results from 2017, more frequent, informal check-ins with managers allow all employees to better see how their day-to-day work is linked to the organization's goals which makes them 3.5 times more likely to be engaged.
Jivani's advice about feedback is to separate praise from constructive criticism. He stated, "Praise them separately from feedback. It is important to build rapport, it's like building up a bank account. Make deposits of praise into their bank account before you start making withdraws and charging bank service fees. Use the first 30 days to build up the good will by making deposits, then give them critical feedback. By doing this, the millennials think 'They understand who I am, this feedback is for my own good; it's not nit picking.'" Bessler shared similar perspectives about building up the millennials good will and confidence. A consequence of this approach is that Bessler noted that "sometimes my management thinks I am being soft; they don't like my approach because I start out building a positive relationship with my feedback."
Career Advice for Millennials
In closing, each of the interviewees was asked about advice for the millennial workforce. The human resource generalist spoke about the importance of millennials "maintaining and building your relationships." As a person who recruits for his hotel, he understands why job hopping occurs but hopes "millennials come to appreciate the value of consistency and loyalty as their careers continue."
Jivani recommends that millennials show respect for their manager's position. He has experienced frustration in his career working for certain managers, "I get their impatience. I have experienced frustration thinking 'Why is this person my boss?' However, if the person is not right, you must trust that eventually it will be revealed. In the meantime, respect the chair; respect the position." Svetlana Holt, Joan Marques, and Danielle Way published a study of millennials in Bracing for the Millennial Workforce: Looking for Ways to Inspire Generation Y. Their results reflect that millennials "will not automatically respect someone who is older or who holds a superior position—they will respect only those who show appreciation for them as well."
Bessler warns about stereotyping millennials. Millennials grew up in an environment in which they were exposed to diverse friends and playmates; for them diversity is a norm. Consequently, they are less tolerant of stereotypes and they do not appreciate being stereotyped.
Specific to being successful in hotels and hospitality, both Jivani and the human resource generalist were quick to offer advice to millennials. The HR generalist counsels, "You will have to start small and be ready for growth. Starting at the Front Desk is a great position as it is the nucleus of hotel. Work as hard as you can and do your best." Jivani encourages millennials to watch their mindset. "Millennials often have the attitude, 'Hey I got a degree; I am going to be a manager.' That's not true in hospitality. It is important to show what your mettle is. Our industry still believes in the rite of passage; it is important to put in your dues. Take on responsibility. Show that you can do the job and are willing to take your knocks. If you are hungry, you will move up."
Summary
Every generation has viewed the subsequent younger generation with some chagrin – complaining about the differences and changes from "their generation." In reality, each generation is shaped by different forces and must adapt to the ever-changing world. The human resource generalist advises all managers from all generations to "Assume positive intent and understand the commonalities that binds us and brings us together."
Human resource professionals and managers, to add value to their organizations, have a responsibility to teach and guide the millennial generation on how to develop themselves to their fullest capability. This has always been a managerial responsibility and it hasn't changed for managers who manage millennials as employees. It will continue to be a managerial responsibility when Generation Z (those who were born between the years of 1994 to 2012) enter the workforce. It will be a managerial challenge when Generation Alpha (those who are or will be born between the years of 2013 through to approximately 2029/2030) start working.
Likewise, human resource professionals with responsibility for employee acquisition and retention; training and development; and organizational culture must support the development and retention of their workforce. Human resource professionals must improve employee engagement and create a culture that embraces diversity – surface level like generational differences and deeper levels of diversity. Human resource professionals can monitor specific drivers and motivators for their workforce within the hotel/brand. They can translate this information into specific initiates that do not replicate what a leading competitor or other organization is doing but instead leverages their own unique brand, culture and employee base. Human resource professionals and managers should have dialogues across the hotel property and brand about how they can increase employee engagement and satisfaction. This can act as a key competitive advantage over the coming years with millennials and the broader workforce.
References:
Heathfield, S. (2017). 11 Tips for Managing Millennials: You Can Create a Work Environment in Which Millennials Succeed.Retrieved from The Balance, November 8, 2017 
Holt, S., Marques, J. and Way, D. (2012). Bracing for the Millennial Workforce: Looking for Ways to Inspire Generation Y. Journal of Leadership, Accountability and Ethics, 9(6).
Kruse, K. (2017). How to Harness the Power of a Millennial Workforce. Retrieved from Forbes, May 11, 2017.
Steinhilber. B. (2017). 7 Ways Millennials Are Changing the Workplace for the Better.Retrieved from NBC News. May 18,2017.
HotelExecutive.com retains the copyright to the articles published in the Hotel Business Review. Articles cannot be republished without prior written consent by HotelExecutive.com.