Marketing & Revenue Management: Understanding What Customers Value
By Kell Sloan General Manager, Fairfield Inn & Suites Moncton NB | September 30, 2018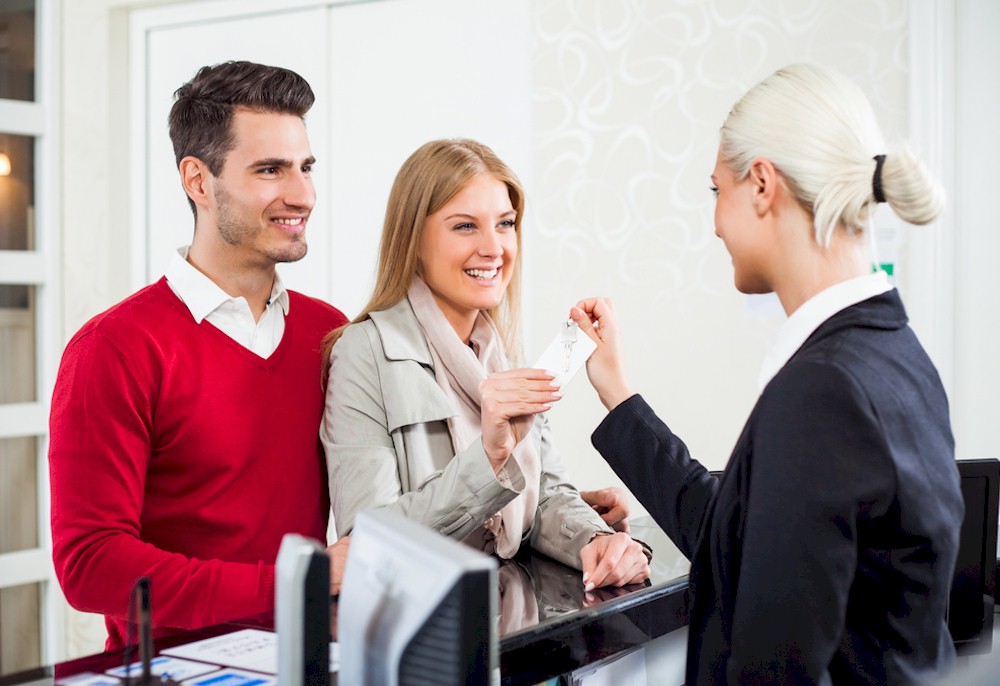 Understanding value and then marketing and pricing hotel products and services based on value delivered gives a property the means to stop selling on price only. And while the goal of both revenue managers and marketers is to maximize hotel revenues – profits - by creating conditions that both attract customers and facilitate an exchange relationship, it's a tough slough when there is pressure to compete strictly on price. Whether a property is a simple, functional roadside motel with a vending machine or some sophisticated 5 Diamond Resort with Michelin Star restaurants, every customers' estimate of the potential product and service benefits is judged against the actual capacity to deliver satisfaction against the customers' specific wants and needs, ultimately determining the value that he or she will attach to the property.
So, how do you define value? What are the benefits of a hotel's products or services – which are mostly intangible – actually worth to prospective customers? I don't think that I am alone in struggling to find answers to these questions. And yet, as I watch members of my competitive set cannibalize the market, the ability to understand the value of a product or services, particularly in regard to maintaining profitable pricing while increasing occupancy, has never been more important.
Both revenue managers and marketers can agree that value is a function. We maintain a narrow focus on selling the right product to the right customer, at the right time for the right price. But this commonly accepted statement means different things to different people. Think of it this way, customers make purchase decisions only after comparing alternative products, brands, locations and prices, then choosing the option that they think provides the most need-satisfying benefit for their dollar. They aren't always following our carefully thought out strategic and tactical plans.
Potential and even brand loyal customers alike are increasing turning to Online Travel Agencies (OTA's) such as Expedia, TripAdvisor, Priceline and Hotel Planner to satisfy their needs for shelter, while saving money and inadvertently pressuring hotels to discount rates. To persuade customers to focus on value rather than simply a low price requires that both marketing and revenue management have a common understanding of what customers value and would value.
Put yourself, for a moment, in the role of a road warrior – a frequent business traveller with a per diem budget - looking for a clean and comfortable hotel room for the night. Two economy service hotels – Hotel A and Hotel B are trying to sell her a standard room with two queen beds; in room amenities include WIFI, a mini-refrigerator, and a coffee maker and both properties offer a similar complimentary breakfast. While Hotel A offers beds with standard spring coil mattresses and 180 thread count cotton/polyester sheets, Hotel B offers pillow-top mattresses with 200 thread count cotton sheets. Hotel A has positioned its messaging to tell the guest: "Stay with us, our beds are comfortable, our rooms are clean and with our low prices, you'll get a great value for the money." Hotel B says: "Our pillow top mattresses, luxurious sheets and choice of pillows will help you get the best sleep of your life," and has posted a series of glowing video testimonials and guest reviews on their website. Which proposition do you find more convincing? Now what if Hotel B's ADR was forty dollars more a night than Hotel A?
Every day, customers find themselves a similar situation having to decide between hotels and while they may need "just a bed, a shower and a TV" – it's a fair assumption that customers do not necessarily know what fulfilling their basic requirements is worth to them. Ever deal with a blisteringly negative Net Promoter or Guest Service Score or online review questioning the hotel's value for price? Than you know what I am talking about. This lack of understanding is a golden opportunity to demonstrate persuasively the value of what our property or services provide and help the customers make smarter purchase decisions that benefit them, and us.
Please Login to read the full story, or you can Get Free 30-Days Hotel Business Review
The Hotel Business Review articles are free to read on a weekly basis, but you must purchase a subscription to access
our library archives. We have more than 5000 best practice articles on hotel management and operations, so our
knowledge bank is an excellent investment! Subscribe today and access the articles in our archives.