Instilling Greatness in the Next Wave of Chefs
By Ciara Green Media & Public Relations Director, Pechanga Resort Casino | August 11, 2019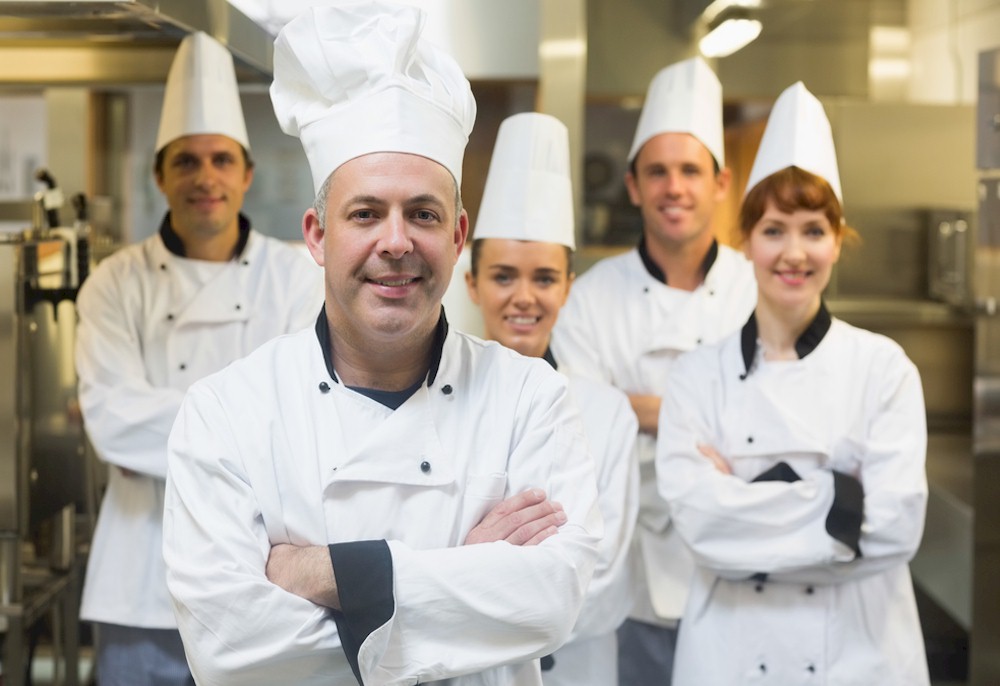 In his spare time, of which there is very little, Duane Owen gets up and out of the house before the rooster has even thought about it. His goal? Capture the sunrise through his lens wherever he is. He's a camera geek, a photoshop aficionado. He's shot breathtaking naturescapes in Colorado, San Diego, the Grand Canyon, and the list goes on. But in his real life, for which he makes inordinate amounts of time, Duane Owen is the Gen X, executive chef of Pechanga Resort Casino in Southern California.
It's the largest resort/casino on the West Coast. And even has a casino floor larger than the MGM Grand in Las Vegas. Duane oversees a sprawling convention and banquets department, in-house bakery, larger-than-a-mall food court, two 24-hour room service kitchens, 3 employee dining rooms, and then there are 12 restaurants. Nearly all of these restaurants' chefs can claim millennial status.
Being who he is, Chef Duane gets on the line with them. He inspects product, interviews countless prospective cooks, visits local farms where he may procure ingredients and is seemingly always on the go. He shows them how executive chefing is done, and what they can aspire to do.
There are 11 internal divisions within Pechanga Resort Casino and food and beverage is its largest. It stands to reason Chef Duane knows how to hire good talent to head up the culinary area's most vital organs. He cherry picked executive pastry chef, Jean-Jacques Granet, away from the MGM Grand Las Vegas where he had worked for 14 years. Granet also speaks French, Spanish and English - a key to comfortably conversing with a diverse workforce. Kiyo Ikeda, the resident sushi chef, came from Masaharu Morimoto's Philadelphia restaurant, though the self-taught sushi master grew up outside of Tokyo working in his parents' noodle shop. Jose Mendoza of the Lobby Bar & Grill grew up nearby Temecula, but brought a resume that included Michael Mina and Sage in Las Vegas. The list goes on. What his chefs are all experts in is managing staff, product and expectations.
Something else Owen is very fond of? Promoting chefs from within. Krystle Schenk, the Garde Manger chef, started out as a line cook in the buffet. She's about to be promoted again. Journey's End and The Cove chef, Ronnel Capacia, began his Pechanga career as a busser in the employee cafeteria and worked his way up over 10 years, while simultaneously putting himself through culinary school in San Diego. Several other head restaurant chefs who work for Owen say they are happy spending years of their careers working for him and for Pechanga.
Chef Marlene Moore, originally from Trinidad, manages and creates the menus for the frenetic-paced Temptations Food Court. She's been with Pechanga for more than 12 years and happens to be a two-time chili cook-off champion. Chef Genaro Perea runs the ever-popular Pechanga Cafe, a position he's held for seven years.