CSR: Tying Meetings to Community Giving
By Brian McSherry Chief Operating Officer, M&R Hotel Management | September 08, 2019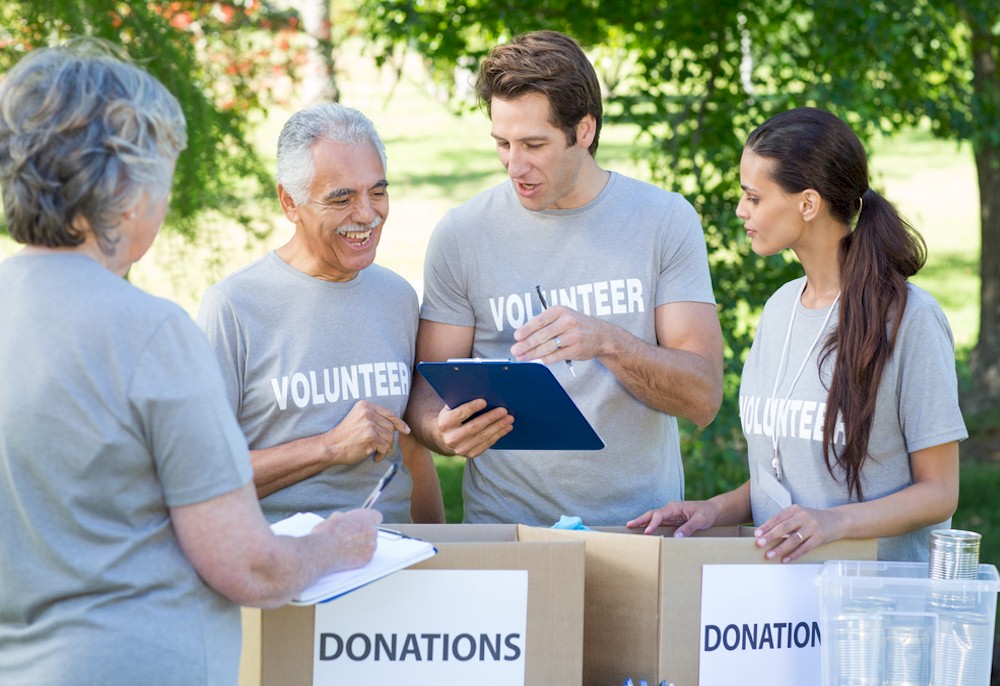 Group meeting planners are generally optimistic about the near term. The national economy is strong, and profits for America's largest companies are surging. Accordingly, they have every reason to assume that events scheduled from now through 2020 will meet, if not surpass, attendance expectations. 
Yet planners are finding it difficult to build enthusiasm among prospective attendees, both newbies and veterans. The newest, and therefore youngest, employees may never have experienced a corporate event before, let alone experienced the positive feelings of communing with their peers. Veteran employees who have been there and done that are harder to excite. 
Thus, in an increasing number of cases, success depends on planners thinking outside the box and coming up with a solution that appeals to all demographics of their target audience. The problem isn't necessarily the destination; attendees may still look forward to visiting major convention cities, like Las Vegas, New Orleans, Orlando, New York, Chicago and Los Angeles. 
For some attendees, the prospect of sitting through sessions in the plain-vanilla meeting rooms of yet one more convention hotel is a turn-off, whether the venue is a ballroom, amphitheater or a boardroom. No matter that these spaces may be newly renovated, comfortable and furnished with high-end ergonomic chairs. They're just boring. 
It's ironic that attendees who are placed in an unstimulating environment for long stretches are still expected to pay close attention, brainstorm and problem-solve. Meeting planners who book events in such uninspiring venues are almost guaranteed to be hammered by negative attendee reviews.
Faced with this reality, more planners are looking at an option that five years ago might have been considered heresy: bypassing the tried-and-true-but-boring hotel convention center and booking an event venue that is separate from the room block – a place that is novel and refreshing both to newbie and veteran employees.
Divorcing the room block from the event space also creates an opportunity for planners to book room blocks at less-expensive hotels, notably select-service properties that provide value-added services including complimentary Wi-Fi, breakfast and fitness and business centers, thereby reducing the company's travel expense burden for the off-site event.
Although there are a wide range of nontraditional venues to choose, one approach – building an event around one of the company's designated charities – enables meeting planners to achieve two key organizational objectives simultaneously: First, identifying a nontraditional venue that will attract, inspire and motivate more attendees, and second, supporting the company's philanthropic and social responsibility objectives.
By delivering on these two different objectives, meeting planners may find it easier to justify the event's budget and achieve an acceptable return on investment.
Selecting a Nontraditional Venue
In this scenario, the selection of a nontraditional venue will be limited to the options offered by those charities already supported by the company, unless it is willing to use this occasion to expand its philanthropic reach.
For certain charities, venue options are more obvious, such as museums, libraries, concert halls, universities and hospitals, which typically can offer indoor space and seating. For other organizations, such as the Red Cross, homeless shelter or a food bank, the options may be less obvious, such as a warehouse, dining hall or even tents.
But each organization offers potentially rich side benefits. Consider the benefit of 1,000 employees ending their formal meetings by working side by side to pack emergency supplies for California earthquake victims or those of another natural disaster or helping to serve a hot dinner to several hundred disadvantaged residents of New York City.
Meetings held at a science or natural history museum could culminate in the private tour of a special exhibit, led and narrated by the curator.
If the venue is a university, the planner could arrange for a lecture by a faculty member whose background or area of specialization dovetails with the company's interests. Alternately, several faculty members could participate in a panel discussion moderated by a company executive.
Likewise, the university setting lends itself to a range of team-building activities. If the university has an athletic program, coaches could work with the planner to develop an afternoon-long exercise designed to break down barriers between departments within the company.
Teams are selected at random, so, for example, you'd have accountants, human resource managers and sales and marketing experts - disciplines that might rarely, if ever, have reasons to interact - all on one team.
Second, teams would specifically be chosen to bridge the gap between middle and senior managers as well as male and female. Official status notwithstanding, ropes courses and other such activities are great levelers and can be a humbling experience for any executive, let alone the CEO.
Lastly, by their very nature, team-building programs are good for instilling a healthy sense of competition among all involved. Fast forward to the awards banquet that night, where the coach takes to the podium to recognize the day's winning teams while reinforcing the exercise's core messages one last time.
Special Considerations
Working with a nonprofit organization will require much more due diligence on the part of meeting planners. Such nontraditional meeting facilities may lack adequate space and seating and the usual expected basic amenities and services: Wi-Fi, AV support and food-and-beverage service.
That's where creative thinking comes into play. Planners could consider pressing outdoor spaces into use and hiring third parties to supply the services that a nonprofit organization isn't equipped or oriented to provide. No F&B on-site? not a problem: Hire food trucks for a trendy and very cost-effective solution. No Wi-Fi? Contact the nearest Wi-Fi hotspot rental service. 
Hosting an event at a nonprofit venue should prove less expensive than at a traditional all-purpose conference facility. Meanwhile, the nonprofit likely will view the opportunity to host such a meeting a positive turn of events, a welcome funding source.
The nonprofit is already a recipient of the client's philanthropy. The additional fees the client will be paying to secure the space will be an unexpected windfall.
When a client opts to move to a nontraditional venue, what revenue-generating role is left for the hotel that provides the room block? The answer is, "everything else." For starters, the host hotel could put its concierge at the planner's disposal for a fee. The concierge's experience in the destination and numerous established relationships could be invaluable. 
The hotel also could contract ground transportation. Shuttle vans and buses would be needed to transport attendees from the hotel to the alternate venue and back again. The host hotel also could provide signage to remind attendees of shuttle times and point of departure.
Depending on the season and length of the transfer, hotels could cater beverage and snack breaks on board the shuttle. 
Regarding F&B at the venue, the host hotel could negotiate adding breakfasts every morning, buffet-style luncheons, morning and afternoon refreshment breaks and even provide catering for the last-night gala dinner.
As for those luncheons, should the planner opt for those cool food trucks as a change of pace one day, the hotel can handle that as well, the more varied, the better. Meanwhile, if the hotel has provided catering at the venue before, familiarity with the back-of-house facilities will help ensure success.
The planner will want to make sure the nonprofit venue is ADA-accessible and conforms with corporate values and mandates. For example, some companies require meeting facilities to be 100 percent nonsmoking. Others are more focused on the environment and expect all venues to be as green-friendly as possible.
Management Techniques for Hotels
Hotels that partner with a nonprofit venue should strive to "own" the booking, regardless of what space the client uses to hold the actual business sessions. Controlling the billing is one way to own the booking. That means the hotel holds the master account, and vendors become subcontractors, submitting their invoices to the hotel for inclusion in that single centralized bill.
Planners prefer one master account whenever possible anyway because it simplifies the accounting process on their end.
The nonprofit may already be a client of the hotel. The new partnership between the client and the nonprofit can only strengthen that relationship. The hotel's sales and marketing team, no doubt, will see an opportunity to increase its market share of the nonprofit's annual hotel spend even further.
On another front, the hotel's associates live in the community. Many may be patients at the hospital, visit the museum and attend or participate in activities at other of the local nonprofits, so they're likely to approve of their employer's involvement. The hotel's reputation gets burnished, as does the client's. It's a win-win.
Guidelines for Partnering with a Nonprofit
Patrick Reinhart of WeWork, a New York-based company that provides shared workspaces for technology startups and services for entrepreneurs, freelancers, startups, small businesses and large enterprises, compiled the following guidelines for companies that partner with nonprofits:
First, be clear about what benefits you expect to gain from this partnership. Be very clear about what you are expecting from them and understand exactly what they are expecting from you.
Second, make sure to allocate time to build trust, respect and understanding. You want your partnership to be long lasting and mutually beneficial.
Third, develop clearly defined roles.
Fourth, communicate regularly. Communication is key to building a strong partnership.
Fifth, both sides should assign project leaders. These leaders should have the authority to make decisions on behalf of their respective organizations.
Sixth, stay flexible. As time goes on, the partnership will evolve, and both sides should be open to changes.
HotelExecutive retains the copyright to the articles published in the Hotel Business Review. Articles cannot be republished without prior written consent by HotelExecutive.