Getting a Better Handle on the Costs of Acquisitions and Operations
By Mark Ricketts President & Chief Operating Officer, McNeill Hotel Company | October 06, 2019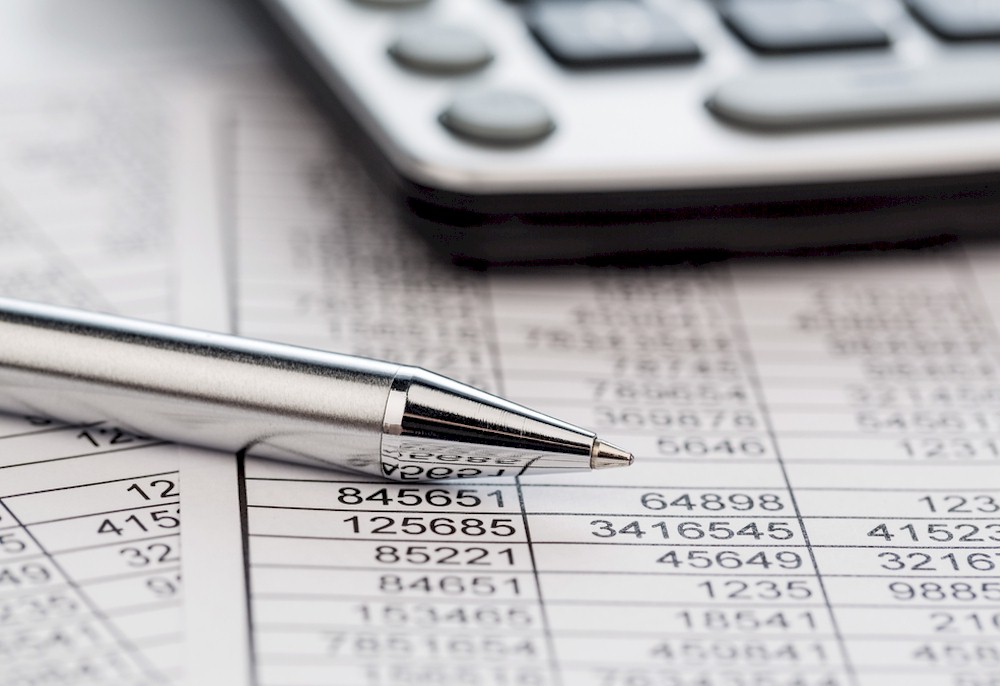 This article was co-authored by Jennifer Driscoll, Vice President Revenue Management, McNeill Hotel Company
Increasingly, in the quest for profitability, the art and science of revenue management is focusing not just on room mix, occupancy and pricing, but, also, asking: "What is the cost of the business we are acquiring?" Moreover, in a cross-discipline approach, revenue managers are getting involved in better understanding operational costs, and, thus, the full components of net revenues and profits.
Three important trends are driving this development. For starters, we have the first marked slowing of quarter after quarter RevPAR gains in quite some time. Naturally, everyone is sharpening those cost pencils a bit finer these days. Next, while the brands continue to work on reigning in and regaining some control of the reservation space, the bewildering array of channels by which hotels acquire guests-and their accompanying fees-continues apace.
Last, of special importance, new analytical tools have been developed that help us more precisely ascertain the acquisition costs of a reservation and measure gross and net profit per room.
This article will explore some of these new approaches and how the skills and objectives of revenue management continue to advance.
Keeping Pace
For hoteliers taking a longer view to operating revenue and growing asset value, running a hotel property often seems akin to competing in a marathon. Put one foot after another, emphasize quality and consistency, take care of guests in the manner you would like to be cared for and we will profit in the long run. For revenue managers, it seems like we are running one 100-yard dash after another, with no time for breathers. For us, it's always been a matter of pace. Room nights go by quickly. While we may capture some "make-up" at times in terms of rate, a missed occupancy is lost forever.
At the present time, two serious trends are emerging: a gradual softening of the overall market that is impacting both occupancy and ADR; and booking windows are getting shorter. This latter trend is occurring even in the leisure market, not just corporate, which is putting a premium on forecasting and being able to make decisions on mix and pricing more quickly and more accurately. It's no different as when we are driving in fast-moving traffic. Our alertness and reaction times must be keener. Furthermore, if businesses begin to reign in travel expenses or if families pull back on vacation travel, we can expect that booking window to remain tight.
Fortunately, the quantity and quality of market data, and the analyses available to revenue managers continues to improve in the area of the cost of room acquisition, as well as in the contributions of specific costs areas (labor, supplies, plant operations, etc.) and revenue classes (amenities, food and beverage operations, user "fees," etc.) to the overall balance sheet.
Just how much is that commission in the window? Much of the industry discussion and strategy in recent years has focused on reducing reservations secured through online travel booking entities (OTAs) like Expedia or the Priceline Group in favor of "Brand.com," or major brand and individual property web sites. Not surprisingly, a prosperous, growing travel industry has prompted many entities and portals to get in on booking reservations, including even AirBNB. At the same time, even reservations coming through more traditional channels, the brand web site or a local travel agent, are subject to a cascade of fees and charges. Thus, expanded metrics that help revenue managers ascertain the true, full cost of acquiring a given reservation have become increasingly valuable.
Second, entities developing these advanced metrics for the hospitality industry are working extremely hard to acquire as large a comp set as possible for any given property. Clearly, this takes building trust with the major brands, as well as smaller ownership groups, including independent hotels, to develop as comprehensive and reliable a database as possible. Obvious comparison factors include location, property size, property class, brand equivalence, size and character of meeting space and a wide range of amenities.
Using these newer data capabilities, it is possible for revenue managers to further refine decisions with respect to pricing, availability, allowable arrival and departure dates and allowable length of stay. We would like to measure oneself against true competitors, "If I were sold out, where would my guests stay," and find out just what is driving ADR and occupancy in a given market. While a subject of its own article, it is also worth noting that advanced metrics will increasingly be applied to the pricing for listing positioning on select web sites, as well as dynamic pricing on those same placements. This is an era of comparison-shopping that we must learn to navigate.
Pumping Up Our Shoulder Dates
Perhaps most importantly, the benefits of advanced metrics are not just in rate setting, but, also, in fine-tuning our mix of business and optimal handling of those all-important shoulder days.
In our effort to extract extra demand for those days, it clearly helps to better understand individual group rate elasticity for factors like minimum required or maximum allowed length of stay as a measure of rate and annual room guarantees. Put another way: what rate concession might it take for Group A to commit to a given number of extra non-peak nights, as opposed to Group B.
The data may also help us gauge the contributions (and, thus, value to the bottom line) of other types concessions, including brand loyalty programs or extra service in lieu of rate. Regardless, although metrics will help, we must not discount the role of judgment and local market knowledge on the part of property general managers and revenue managers.
Can I detect any subtle or not-so-subtle changes in the character, preferences or loyalty to our property of individuals or groups that visit regularly? How flexible is one group with respect to price, as opposed to another? How is our property perceived by guests and the community vis-à-vis other properties in our comp set? The list goes on, and while the number crunchers will surely find ways to quantitate such issues, experienced revenue and sales managers will appropriately rely on non-quantitative feedback in making pricing and terms of stay decisions.
Market Intelligence: Operating Costs Also Get Advanced Metrics
We are achieving outstanding occupancy and daily rates as measured historically and against our comp set, but is our hotel operation still reasonably profitable? Are we meeting our expectations for return on investment?
Just as we are gaining ground in understanding the costs of acquiring a reservation, select vendors in data collection and data analysis are also helping hoteliers advance the science of operational benchmarking. Similar to reservation acquisitions, the goal is to understand the costs of specific operations, both in absolute terms and relative to a properly defined, verifiable comp set for any given property.
How are we doing with respects to costs for operating supplies, for housekeeping or labor as a whole? How do adjustments in one cost area impact another? Are there areas where we are inefficient (performance) and/or exceeding budgets (costs)? The results of these analyses will help guide a property's general manager as they make operational adjustments.
Interestingly, new flexibility is on the horizon even for extended stay, select service or economy properties that are more limited in the ability, on the one hand, to adjust amenity packages to generate add-on room revenues, or, on the other hand, scale back what is already lean staffing. These trends offer ownership and property managers potential benefits in terms of cost containment, revenue generation or standing out from one's direct competition.
We have already seen some of this movement with the major brands as they allow owners and developers to tweak the physical layouts, landscaping and amenities of what are generally tightly defined platforms. Credit a strong hospitality marketplace and a more demanding consumer who is looking to at least "upscale" the experience, if not the price, for these advances.
It is also important to mention the outstanding work being done by the major brands in fine-tuning their loyalty programs, as they have been a key element in driving direct booking, as well as in negotiating with the OTAs. Revenue managers will continue to pay close attention to the loyalty programs, including to their contributions to the complete costs of acquiring a reservation, as discussed in this article.
It Must Be A Team Effort
Collaboration, not silos, should be the order of the day. That is why revenue managers are getting more involved in the operational cost process just described. Only then can we honestly answer whether the total cost model of a property will support our revenue management decisions.
Confidence in our formal analyses, combined with open communications within the team; local knowledge and experience; and insights gleaned from guest satisfaction surveys will also allow us, when called for, to "go against the grain." As revenue managers, we must have the freedom and confidence to challenge the conclusions of a vendor-generated algorithm or brand guidance, sharing those insights with general managers, directors of sales and the executive team.
Overall, the modern revenue manager must not only be a great technician, but, also, a great team player, committed to the organization's shared mission and values on its path to profitability.
HotelExecutive retains the copyright to the articles published in the Hotel Business Review. Articles cannot be republished without prior written consent by HotelExecutive.