Social Media Messaging Apps in Guest Communication – Curse or Blessing?
By Jan Sammeck Director Digital Commerce & Projects, Deutsche Hospitality | February 02, 2020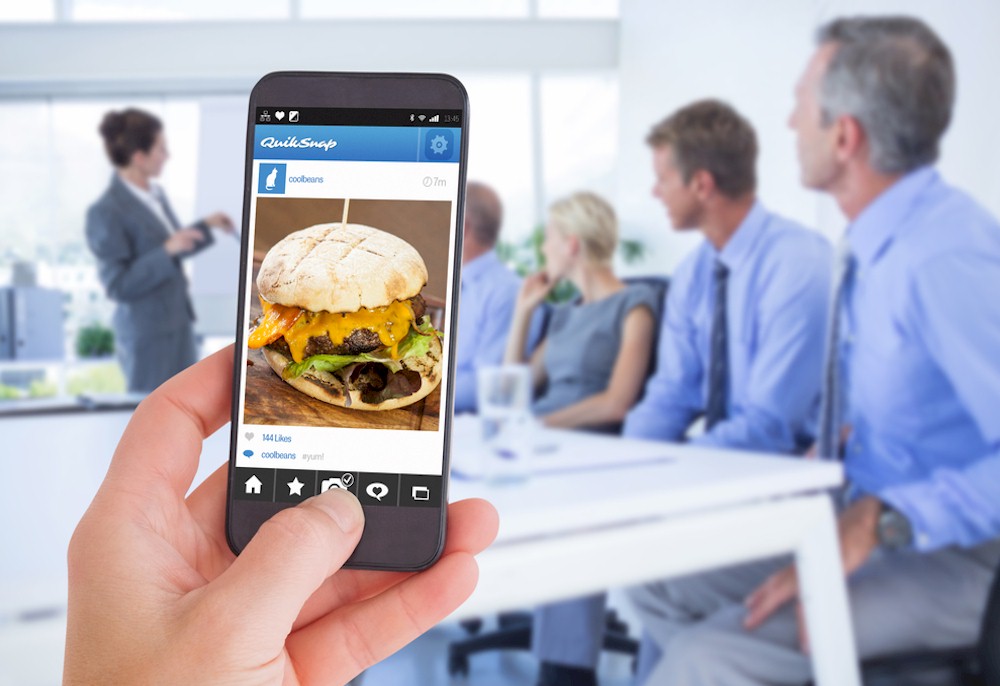 In 2019, messenger app use constitutes the largest share of all social traffic, with few platforms dominating the market. As use of messaging services continues to penetrate society at large, it is worth taking a look at how this trend may impact the hotel industry in particular. Social messaging services such as WhatsApp or Facebook Messenger now reach up to 70% of some countries' population – penetration rates continue to increase, possibly to the level of email and telephone, in particular among younger audiences.
For the inclined hotelier, it stands to reason that this development can affect the way hotels have to provide customer service in the future, as guests may expect to make use of their favorite messaging app when making contact with a hotel. To make this question of messaging services' impact more manageable, I take a dedicated cost-benefit-approach in analyzing what type of consequences the growing use of messaging apps may have on hotel services.
The basic value proposition for the integration of messaging services vis-à-vis guests into everyday hotel operations is the following: Offer the communication tool of choice to your guests and thus improve the overall guest experience. However, this proposition alone does not tell us whether for a hotel, investing into the provision of messaging services does provide economic – or in other words bottom line – benefits.
What Good Messengers Can Do For You
Although one may find a number of potential economic benefits of employing messenger apps, I believe there are three that stand out in particular:
Efficiency gains for service personnel. More specific, messaging apps would allow to scale down on time spent in standard customer communication. In particular pre-stay and post-stay communication, i.e. writing emails and telephone calls. The reasoning here is that taking telephone calls and – to a lesser extend - writing emails is more time consuming than writing in a messaging app, because the expectation towards the quality and extend of communication on the side of the guest is lower. We are used to writing in a short and reduced style when using messenger apps, and do not expect lengthy conversations.
If this hypothesis holds true, guests will substitute email and telephone with messenger apps, which in turn will decrease time spend on per-guest-communication, thus saving resources. Such efficiency gains would be leveraged even more by working with predefined message templates. That is, by using predefined templates for basic FAQs – which is possible with many messenger apps – answering a guest's questions is a matter of two mouse clicks.
Revenue Gains through marketing access. Potentially, with access to a guest's messenger app, a hotel may create marketing opportunities. More precisely, it will allow to target guests with up- and cross selling messages, but also direct booking campaigns more broadly, which will direct the user to a dedicated website to complete a booking. Set aside the question of data protection and opt-ins, I see this potential because messenger app messages are actually read – as opposed to email, where a lot of marketing effort is immediately targeting trash and SPAM folders. Access to a guest's messenger app may tap some of the dearly beloved direct booking potential for hotels.
Competitive Advantage, when being among the front runners. It may actually influence the choice to stay at a particular hotel because of its accessibility through a guest's favorite messenger service. Of course, as messenger services can easily be adopted by any hotel, this is only a competitive edge for so long as it has not become an industry standard.
The Risky Side of Messenger App Communication
Aside from direct commercial costs - e.g. fees for a platform that would allow you to communicate on multiple messenger apps using just one interface, or per-unit fees that the messenger app would charge its commercial clients – there are also indirect, less directly attributable costs possible. Specifically, costs originating from a number of risks associated with offering messenger app communication to (potential) guests. I like to highlight the following two, which I deem to have the highest risk of negatively impacting a hotel's business performance:
Guest frustration due to delayed responses. I assume this one to be particularly relevant: The expectation to have immediate feedback upon writing/sending a message is presumably very high. Not answering in "due" time may create a negative perception of the overall hotel service level, which may reduce a guest's intention to book with that particular hotel. Compare to this the time that one is willing to accept between initial contact and response for email or telephone. We are simply used to waiting in telephone lines or receiving an email response the following day. For a messenger app, my patience is not that developed. In the worst case, this may also bring about negative reviews on hotel review websites.
Of course, one may argue that over time, users in general will learn that they cannot expect the same response times from corporate messenger accounts as they can with their personal contacts. However, for now it seems reasonable that users will apply that same expectation towards short response times.
A hotel may be particularly exposed to this risk when using messengers for on-site communication with guests. As a guest, when I am on-site, I am in the hotel experience right now.This implies that I need solutions to my problems in that moment, right now. When using a messenger service to contact the hotel, there is no doubt that the expectation will be to get an immediate response with a solution (at least, if I am expecting the hotel I am staying at to provide a decent level of service).
Of course, this expectation similarly applies to communication via (in-room) telephone – or other in-room devices that allow for communication with the hotel, such as tablets or TV sets. However, the implication for the hotel is that it holds available according devices, with which its employees are able to perform messenger communication, and also implement according procedures that ensure such messages are directed to the right person at the right time. Whereas you a have specific short dial number on our in-room telephone for, say, housekeeping, room service, and front office, you will only have one messenger account for all the different divisions/functions of a hotel.
Processes must ensure that every message is routed to the right person, who answers immediately. The presentation of such (software –supported) processes will create additional costs for a hotel.
Creating additional communication load, instead of substituting existing load. As described above, the ideal situation would see that guests use a messenger app instead of email and telephone. This refers in particular to pre-stay (and to a lesser extend post-stay) communication, where the information requirement of (potential) guests is highest. One may argue that the ease of use with which messenger communication can be conducted – messenger apps are easily accessible on your smartphone, voice and text messages are created and send within moments – invites guests to initiate communication that they otherwise would not have. This of course would create the opposite effect.
That is the above mentioned efficiency gains will not be achieved, but instead, a hotel will have to find ways to cope with the increased communication load, eventually leading to an increase in demand for qualified personnel. An increase in costs will likely be the consequence.
Summarizing, the challenge in using messenger apps in guest communication lies in the balancing act of satisfying guest communication needs, i.e. offering their communication tool of choice, while at the same time ensuring that this helps to relax operational hotel processes, rather than creating additional workload. The interesting point here is that with the possible introduction of (social media) messenger apps into the hotel industry, a digital innovation has entered the playing field that may actually increase the demand for manual labor, rather than to decrease it.
Now, one might suspect than soon enough, providers of messaging services will offer intelligent auto-messages and manual labor will be less needed. However, this would require fairly intelligent algorithms that are able to extract the semantics of a text (or even voice!) message and answer accordingly. For this even be provided for specific industries and even subcategories of industries – compare the needs of 5-star luxury hotels to those of budget hotels – seems unlikely, at least in the near future. Looking at the rather deflating impression that contemporary website-chatbots give, it is fair to say that smoothly communicating auto-messages are not a thing of the near future.
In other words, it is also not advisable to send out robot-like sounding messages to your guests – you will either create frustration because of the lack of reference auto-messages apply to the problem of the guest, or you will have to have a human on watch to take over communication from the algorithm, in order to answer appropriately to the guest. In this case, there are obviously no efficiency gains realized in your guest communication.
So What's App With Social Media Messengers?
When deciding about whether to integrate one or more messenger apps into your daily operations, you should carefully weigh out the above benefits against the potential costs/risks. Whether this form of communication is a blessing or course will be defined by the individual situation a hotel is in. Before stumbling overly enthusiastic into a trial, you should carefully check the parameters involved in this equation: staffing levels, guest structure, guest communication needs and behavior, costs of implementation, and of course the true potential of efficiency gains to your services.
On a closing note, one must appreciate that hotels will have to look into this subject. Whether you decide to make use of messaging apps or not at the current point in time, it is absolutely essential to have a plan ready that allows to quickly adapt in case the intention of guests to use messenger apps in hotel communication grows. When this happens, a hotel should be ready to cope with it.
Otherwise, it will at least quickly become downgraded on the rating of its service quality. In the worst case, it will be left behind by competition completely if messaging services become more than just a tool for inquiries. For example, a look at the functions already covered by messenger app WeChat shows you what is possible . Keeping a close watch on the development of messenger app usage rates and uses cases that might appeal to hotel guests should thus be a top priority for any hotelier.
HotelExecutive retains the copyright to the articles published in the Hotel Business Review. Articles cannot be republished without prior written consent by HotelExecutive.