Exploring the Full Possibilities of Hotel Social Media Platforms
By Gio Palatucci Director of Social Media Services, Sparkloft Media | February 02, 2020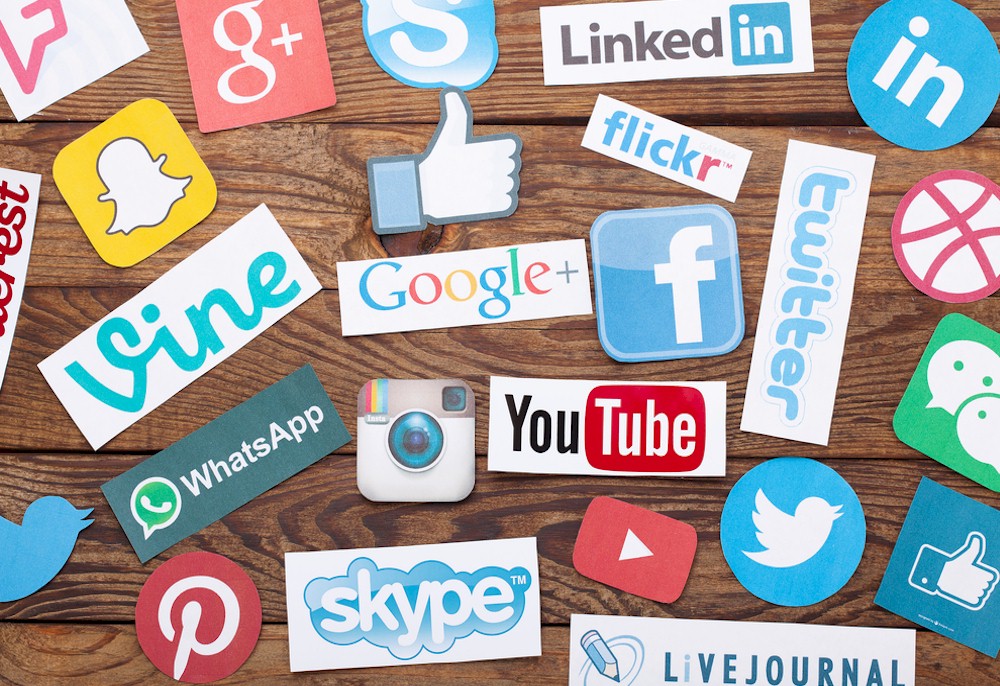 TripAdvisor gets nearly half a billion monthly unique visitors; Reddit is the fifth-most-visited website in the U.S.; 40 million business recommendations are made by neighbors on NextDoor. Hoteliers, why are you still focused on your next Instagram story? Advertisers have grown comfortable operating on the major platforms, playing it safe with content and community engagement strategies.
Yet Facebook, Instagram and Twitter are facing more scrutiny than ever before, and their growth is simultaneously plateauing. Social media is an industry in constant evolution, and experts predict that niche social platforms could be the next big thing. To future-proof your social media strategy, it's time to turn your strategy to the overlooked and underutilized sleeping giants of social media.
Although Facebook might be stumbling, fervent use of social media shows no signs of slowing down. U.S. consumers' time spent on social media is still incredibly high. For the 55- to 64-year-old segment, users are spending more than an hour per day on social networking platforms. For users 18 to 24, that number is closer to three hours per day. Although Facebook currently captures the majority share of time, the platform has faced a wide range of criticism, including the Cambridge Analytica scandal in 2018 and the current controversy over political advertising. Headlines bemoan "fake social" such as fake accounts, fake news, bot comments, photoshopped photos and deepfake videos. As such, Americans' trust in public media outlets and mega companies is waning.
Will giants like Facebook and Twitter ever topple and completely fall? Likely not. It will be difficult to fully untangle these major platforms from our lives, or drain the billions of advertising dollars already pumped into their coffers. However, evolving user behavior (particularly that of the rising Gen Z) will dictate and demand greater platform diversification, transparency and privacy moving forward within the hospitality space.
The social media crystal ball will never reveal a clear picture. If we gaze across the social media graveyard, its inhabitants (remember Google+, Vine or Friendster?) remind us that it is impossible to predict which platforms will come and go in the next five to 10 years. As a result, platform diversification is vital. Don't sleep on these social media giants, platforms that already have major followings, lead in metrics including view-duration and positive affinity, and capitalize on the rising trend of dark social. From reddit and Twitch, to TikTok and GIPHY, these platforms are not going anywhere, anytime soon.
Reddit
Reddit is the self-described "front page of the Internet." At its core, reddit is a social news aggregate and discussion website, where content and conversation is voted up and down by members. The fifth-most visited site on the Internet, reddit is comprised of over 100,000 communities known as "subreddits." Each subreddit covers a different topic such as "r/hotels," "r/businesstravel,"or "r/awardtravel."
Users are drawn to reddit for the opportunity to see what's happening on the internet first. As we see social media shift back toward meaningful engagement afforded by smaller communities and niche groups, reddit is a prime venue to for users to connect with others with like-minded interests - those looking to book a beautiful family vacation, solo trip or business meeting.
Reddit currently offers sponsored posts as well as programmatic ads on the website, and it's expanding its brand team to entice more spending. What can your hotel try now? Experiment with an "Ask Me Anything" with your concierge, test affordable ad placements, or go all-in with a subreddit takeover.
Twitch
E-sports and multiplayer video game competitions have had a meteoric rise, projected to eclipse $1 billion this year. It's in no small part to online streaming platforms like YouTube. What could be bigger than YouTube? That would be Twitch, the largest streaming and gaming e-sports social network. Founded in 2011 and acquired by Amazon in 2014, the live-streaming platform has had a major focus on video games since its start.
Gaming's popularity began well before social media, but what distinguishes social platforms like Twitch from electronic gaming systems, is its changing attitude toward what we traditionally define in social media as "community." In gaming, community is built in a shared environment where virtual teams are assembled to work towards accomplishing a mission. Working together towards a collective purpose or goal may just be the new definition of "social media network." It's no longer built only on family and friends, but now strangers turned teammates.
Brands are already hopping on Twitch for monetization opportunities, mainly through sponsored livestreams. The key to successful branding and sponsored content is the added layer of context. Inserting an ad into a gamer's feed can feel incredibly inauthentic. Partnering with a creator is the best way to make sure your content is appropriate and resonates. Perhaps you have an active Twitch Star looking to speak or demonstrate their skills at a local event, or as a major brand, you may consider an exclusive partnership to be the choice hotel of top teams.
TikTok
Anyone with kids still at home has likely been exposed to TikTok, a video-sharing platform that allows users to upload clips set to music, sound effects and voice overs. In fact, younger members of Gen Z (ages 13-16) use TikTok over Facebook, and over half of TikTok's 40 million active U.S. user base is under the age of 24.
TikTok is the next evolution in a long line of looping platforms like Snapchat and Vine. Yet, what TikTok offers more than any other platform before, is freedom. The ability to upload your own music and soundbites removes the limits of creativity (TikTok has managed to avoid any serious copyright claims so far). The platform fully embraces creative expression and gives users native tools to create and share more easily.
The rise of TikTok is not unexpected. Consumers have been turning ever-increasingly to social media for entertainment and escape. TikTok's foundation, built on comedy and humor, is what users are coming to expect from brands. Social content continues to evolve to be less over-produced and pristine, and TikTok is primed to capitalize on that storytelling trend.
While sponsored content on TikTok is incredibly expensive at the moment, self-served advertising and paid content opportunities will make it more accessible to hospitality brands very soon. In the meantime, hotels can get begin their TikTok journey by creating organic content creation and experimenting with trending challenges.
GIPHY
When it comes to search, Google and YouTube reign supreme, but GIPHY is a search engine that boasts an astounding 500 million daily active users who send 10 billion GIFs a day. GIPHY doesn't claim to be a social media platform, nor does it offer traditional social features: a profile isn't required to join, there's an absence of a "newsfeed," and it lacks space for comments or conversation. Is GIPHY social? It's certainly social at its core.
GIPHY'S influence is pervasive across the social media landscape because it integrates directly with social platforms. The GIPHY search engine connects directly with Instagram, iMessage, Messenger, Twitter and more. Users looking to add a GIF to a tweet or Instagram Story can natively search the GIPHY database with a few taps on their device. You have likely seen or used a GIF in your own social content and not realized it was from GIPHY.
That might just be GIPHY's intention. The creators have grown the platform by capitalizing on a massive culture shift in the way we communicate; a transition from text-based to image-based conversation. From photos and videos, to emojis and GIFs, image creation and sharing is infiltrating all aspects of how we talk, search, share and buy.
Furthermore, as social media platforms face the scrutiny of growing privacy concerns, user behavior will continue to move into private, one-on-one conversations. The rise of messaging apps, private groups, and direct messaging features has allowed the social conversation to move into a private space. Although messaging apps allow ads, users are often turned off by these messages as they often come across less like ads, and more like surveillance. GIFs (powered by GIPHY) will allow your brand to maintain a presence and have an impact in that private conversation without being creepy.
In the world of marketing, nothing emphasizes a faster change in popularity or trend than social media. Just when a social media manager believes they've figured out Facebook's algorithm, it changes. Think implementing a strategy with Snapchat is the solution to hitting target audiences? Here comes TikTok.
In social marketing, especially hospitality brands looking to secure business with a wide range of consumers, early adopters are rewarded. Those who pass over trends or are late to the game, will miss fantastic opportunities to grow. While your current Facebook strategy may be a significant help to fill rooms with an older audience, it's important to explore the full possibilities of all social media platforms. I encourage marketing managers to experiment with alternate social media platforms to build a familiarity with the constant level of evolution these platforms experience. You may not go viral, but you'll certainly grab the attention of future customers.
HotelExecutive retains the copyright to the articles published in the Hotel Business Review. Articles cannot be republished without prior written consent by HotelExecutive.