How To Conduct A Social Media Audit for Hotels
By Arielle Rubenstein Social Media Manager, Screen Pilot | February 09, 2020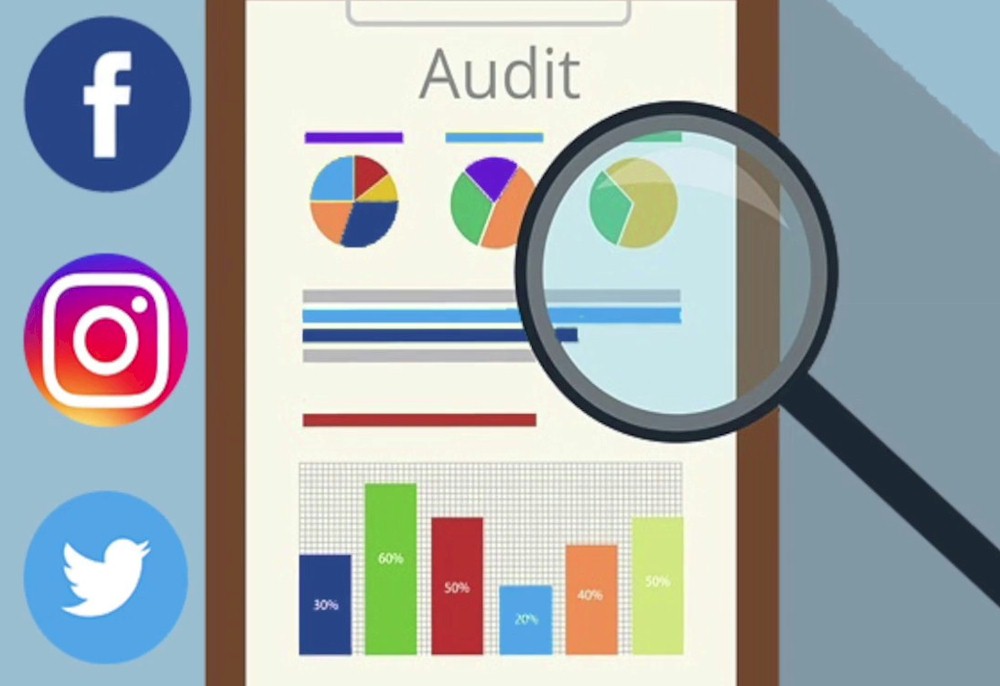 Managing social media can feel a bit like Groundhog Day. Log into your many social profiles and you'll likely be inundated with repetitive guest inquiries, rotating designs, and lingering questions about the ROI tied to your efforts. So how can you break out of the social media rut while also confirming which of your efforts are resulting in the highest possible ROI?
Though there is no silver bullet, you'll find your brand's next best thing through a self-audit of your social media profiles. Taking a break from your day-to-day to take stock of what's working, what's not, and what's missing can help you refresh your creativity and innovate in ways that ownership groups and executive teams will love.
Before you start picking your profiles apart, consider a few specific things that should make it to the top of your audit to-do list so you can ensure both creativity and return are covered week in and week out.
This checklist will tell you what you need to make sure you are conducting an audit that will successfully reinvigorate your social strategy - and your creativity.
1. Review User-Generated Content
Process: Check your hotel's Instagram geo-tags, brand hashtags, and Facebook check-ins for photos and videos shared by your guests.
Analyze: What are people taking photos of while they visit your property? What specific imagery gets the most engagement (comments, likes, shares)? How are users reacting to your guest's photos? Does certain content (rooms vs pool vs guest reviews) get more saves or shares?
Action Item: Use this information to guide your social media strategy and showcase what guests love about your hotel. Repurpose user-generated content (UGC) in various formats (in-feed, stories, story polls, weekly "top 5" recaps) to see what resonates the most with your audience.
Now that you've inventoried the assets at your disposal, you'll also have the tools to develop a "social proof" campaign. Social proof, according to several sources such as Buffer and Wikipedia, is "a psychological phenomenon where people assume the actions of others in an attempt to reflect correct behavior for a given situation." In layman's terms, social proof means anyone researching travel will likely have a higher regard for the recommendation of a past guest than for your description of your own hotel.
Use content that shows not only the amenities, but what the user might actually experience as a guest in your city and on your property. Showcase UGC well and prospective guests may seek to emulate that past guest by booking a stay at your hotel for themselves.
Don't Forget: You should be asking permission for photos and user generated content that is not your own. This has become an industry standard - not to mention it's the polite, responsible thing to do - and is GDPR compliant. Customize the language you use when asking permission to be relevant to the subject of the photo. For example, "We love this photo of our lobby!" vs. the simple, "Reply 'yes' if we can share this photo". If your property isn't bringing in feed worthy user generated content, work with your agency partner to organize a social media specific photography and videography session or asset gathering photo shoot.
2. Develop an FAQ
Process: Review the questions or feedback that both past and potential guests have left about your property on social media and review sites.
Analyze: What questions are people asking about your property? What information are they looking for that isn't listed on your website? What are the biggest complaints in reviews or direct messages? What are the features or amenities with the most positive-sentiment feedback?
Action Item: Consider what types of content you could publish to answer any and all questions or inquiries from your analysis. These could be long-form blog posts or landing pages to host on your website (bonus SEO value!), featured Instagram highlights, an "itinerary" themed Facebook Story, etc. Get creative, as there are countless opportunities to fill these information gaps across your digital touchpoints.
One low effort, high reward way to utilize the questions you uncover is to create or enhance the FAQ page on your hotel's website. An FAQ page should answer the most common questions about your property, so it's an ideal place to satisfy knowledge gaps users bring up on your social channels. This information is crucial to set the expectations of guests. For an example of an FAQ page prompted by social media questions, see this page.
Don't Forget: These analyses should be shared with your guest services teams, of course, but also with your revenue management and operations teams for their consideration. Your audit will contain valuable information they can use to improve on-site services. In auditing guest reviews and experiences, don't stop at social media metrics. Pull in guest survey responses, star rating data, review site information, and whatever consumer feedback information you can get your hands on.
3. Look for Patterns Among Top-Performing Posts
Process: Evaluate your "most liked" posts along with the content with the highest engagement rates across each platform over the last 90 days. Look for commonalities in the type and quality of the posts, the subject matter, the copy and hashtags, or any broadly trending theme.
Analyze: What type of theme performs the best? Do videos or photos get more engagement? How long is the copy on each post? Are the colors similar? Do people respond to the same kinds of posts on your Facebook page as they do on your Instagram account? Are links being clicked? What time of day performs best?
Action Item: Consider how you can apply these insights to your other digital marketing efforts, especially your DRM and Google Display Network ads. Use these insights to develop a social media brand outline and guidelines document to inform your stakeholders or anyone who has a hand in social media marketing. Inform your social media calendar by theming out your content by day, time, audience type, etc.
4. Conduct a Competitor Analysis
Process: Choose 3-5 of your competitors and analyze all of their social media profiles. Write down or take note of what you see, the goal being to compare your organic social efforts, creativity, themes, and campaigns. Being able to benchmark, track, and report on your own measurements of success are great–but if you've got nothing to compare them to, you can sometimes miss areas of opportunity or lose perspective on how you're really performing.
Analyze: Are they active on platforms that you're not on? What kind of imagery/videos do they post? What kind of captions do they write? How often do they post? How active are they in the comments? Are they partnering with influencers?
Action Item: Make a plan to fill any gaps in your content types or posting schedule to make sure your efforts are on par with -- or surpassing that of -- your comp set. Screen Pilot's partners over at Sprout Social have some fantastic templates to help you get started on your competitor analysis.
5. Update All Social Profile Details
Process: Track down all of your social media accounts and make sure all your profile information is up to date.
Analyze: Are all profile pictures updated with your most recent logo? Do all links, in bios or otherwise, work? Are they going to your most recent feature, homepage, special offer? Are the pinned Facebook posts or Tweets still relevant? Have Instagram story highlights been updated recently? Are there any unanswered Facebook reviews?
Action Item: Update and correct any outdated information you've found in your accounts. Start at the very foundational basis of your profiles. Are your naming conventions similar? Could someone find you on Facebook and then find your Instagram, Pinterest, YouTube, Reddit - whatever it may be, fast and easy based on name alone? If not, it might be time to align your brand profile naming strategy. Once that's complete, consider any accounts that may have accidentally fallen by the wayside.
For example, if your hotel has a Pinterest account that hasn't been updated for years, you'll want to make a plan to maintain it, either on your own or by outsourcing the management of profiles to an agency to ensure that your brand presence is maintained.
Don't Forget: Pay attention to the details, especially when it comes to Facebook.Does your Facebook Page have a Book Now button ready for potential guests to use? Are both of your Instagram and Facebook profiles listed as Business Profiles and linked? Have you updated your "Offers", "Events", "Videos", and other relevant tabs within your profile with the latest information?
6. Ensure Organic Strategy Supports Paid Efforts
Process: Choose one of your recent promotions and check to see whether there were posts about it on your social platforms.
Analyze: Can you attribute any bookings to the organic posts? What kind of engagement did the posts receive - were people sharing or saving the special offer? Were any profile links changed to go directly to the offer? How often was the special posted about? Have you re-targeted people who engage with your social profiles for paid promotions?
Action Item: It's crucial to align your organic and paid social efforts to maximize exposure for special offers. People who follow your brand's profiles are doing so electively and are more likely to be past guests or people already interested in visiting your hotel than generic cold audiences -- so make the most of the people that choose to follow your hotel!
Don't Forget: Outside of your Facebook and Instagram advertising efforts, you need to allocate budget towards boosted post efforts as well. Unsure of the difference between the two and where it makes sense to deploy one over the other? This article from Databox explains how other marketers are using each medium to drive leads vs engagements in social media.
7. Tagging and Tracking to Measure Success
Process: In order to stay on top of how successfully your organic efforts are affecting the bottom line, you'll need to ensure that the proper tracking has been implemented. It's also important to be sure you're tracking organic efforts with UTM variables to capture both social media metrics and website traffic or conversion metrics.
Analyze: Are you able to tell what traffic is coming from your organic social media profiles? Do you know if anyone is booking off that newly optimized "Book Now" Facebook button from step 5? Is your social media effort actually bringing in new website users? Are you able to retarget anyone who clicked a button, viewed the booking engine, or downloaded a menu?
Action Item: Get familiar with UTM parameters and how to use them within your Google Analytics reporting. Start small by tracking referral traffic, then work your way up to reporting on things like new leads and conversions.
Once you have a good grasp on the above information, you can start implementing creative campaigns that not only move the needle and reinforce the importance of your dedication to social media, but that are also relevant to your audiences and exciting to develop.
Though you'll come out of this seven step audit with a wealth of information, don't set it and forget it. Perform an audit like this–or a version of it more tailored to your brand's specific needs–at least twice a year. You'll start to recognize seasonal patterns and new market opportunities that will make annual planning a lot simpler.
By pulling in other teams across your hotel or resort like guest services, revenue management, and operations into these audits - monthly, quarterly, and annual strategies will better encompass the holistic guest experience and ultimately result in social proof lift.
HotelExecutive retains the copyright to the articles published in the Hotel Business Review. Articles cannot be republished without prior written consent by HotelExecutive.