Mobile Augmented Reality (MAR) Applications in the Hotel Industry
By Ajay Aluri Founding Director, Hospitality Innovation and Technology (HIT) Lab | January 26, 2020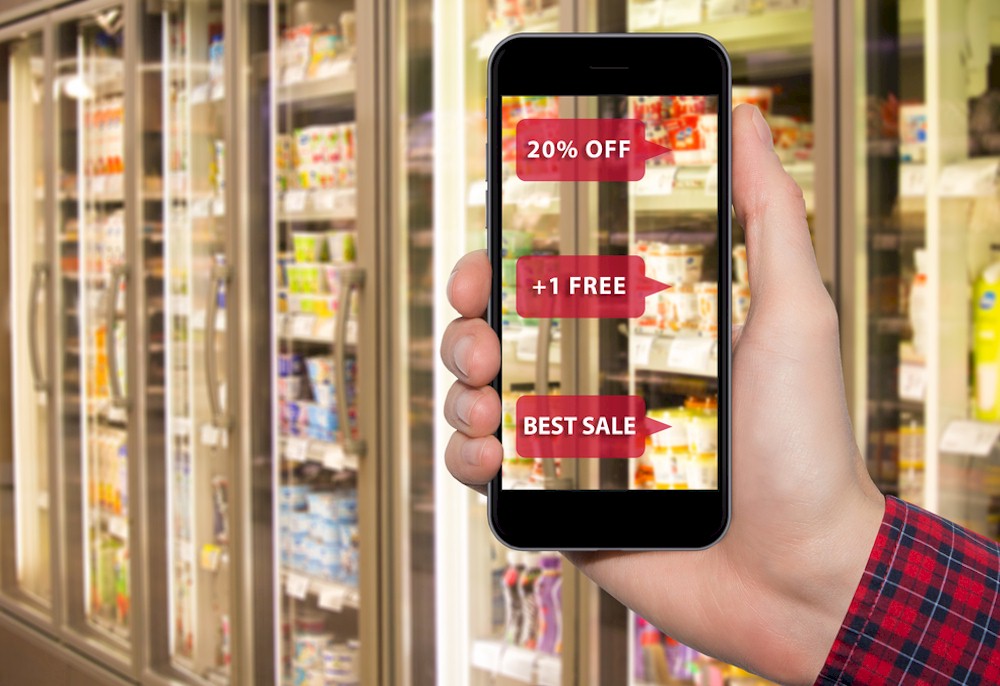 Augmented Reality (AR) enables users to interact with the real and virtual worlds at the same time, unlike Virtual Reality (VR), which blocks users from direct interaction with the real-world. In 1990, electricians at Boeing were using headsets that provided information about the complicated wiring harnesses they were assembling, which allowed them to have their hands free to work on the harnesses.
In describing this configuration, Thomas Caudell coined the phrase "Augmented Reality". There were also early applications in medicine, machine maintenance, and information systems. During the 1990's, much of the work on AR remained in research labs. It was not until around 2000 that augmented reality applications began to move to cell phones and mobile computing devices.
In 2003, Wagner and Schmalstieg debuted the first handheld AR system running autonomously on a personal digital assistant (precursor to today's smartphone). In the hotel industry, AR applications, especially mobile AR (MAR), are in the earliest stages of development, but will soon transform the way guests interact with and experience products and services.
AR in Hospitality and Tourism
In the hospitality and tourism industry, the focus on AR applications emerged in the 2000s, with the advent of AR guides for archaeological sites, a concept that could be generally applied to cultural and heritage tourism. In 2002, Vlahakis and his team developed an "Archeoguide," short for Augmented Reality-based Cultural Heritage On-Site Guide. This app offered a personalized AR tour of archaeological sites using outdoor tracking, mobile computing, 3D visualization, and similar techniques to enhance information presented, reconstruct ruined sites, and simulate ancient life.
Since then, several researchers have explored the use of AR in cultural, urban, and heritage tourism. It was not until 2016 that consumers got a chance to experience the power of AR through the biggest MAR game, Pokemon GO. It became the top grossing app in the USA within a few hours of release. According to a study conducted by Aluri in 2017, during its boom, Pokemon Go was used as a travel or information guide in the hospitality and tourism industry, and a majority of those surveyed (73%) stated that they would be interested in using a MAR game as a travel guide in the future.
In 2018, the International Data Corporation (IDC) forecasted a 71.6% compound annual growth rate for worldwide spending on both AR and VR between 2017-2022. We should be interested to know how this growth is reflected in the hotel industry today, what organizations are doing about it, how guest expectations are evolving, and what is the future of MAR in the hotel industry.
Why AR?
We live in a creative-experience economy, where businesses must implement creative ways to offer their products and services. This leads to an effort to create personalized and customized experiences for their customers. For the hotel industry, this is very critical, because the sharing economy platforms are challenging the mainstream, differences between the brands are blurring, and guests are using smartphones and connected devices like never before. This translates to high-tech expectations that meet or surpass what they can experience in their homes. This is where MAR applications can be used to offer creative, innovative experiences to hotel guests that exceed their expectations.
When it comes to mobile platforms for developing mobile AR and VR applications and mixed reality experiences, Apple offers both ARkit and Realitykit, and Google has the ARCore platform for developers. Both tech giants have introduced their own MAR app platforms and partnered with start-ups. These platforms laid a foundation for hundreds of new and emerging companies to begin solely focusing on changing the way people currently use MAR applications and building a future for this mobile technology.
Apart from gaming, these MAR applications are currently geared toward enhancing the user's productivity, learning, shopping, and entertainment. The hotel industry is only beginning to capture these new opportunities, engage with customers, and enhance guest experiences.
Several high-tech customers are already experiencing MAR apps through Google using a beta version of their Maps, Lens, Translate, and Search that overlays digital content and information on the real world to enhance the users' experiences of their immediate surroundings. Meanwhile, Apple partnered with Ikea to change how customers shop and measure objects in the real-world, GE has used it to enable their employers and increase efficiency, and the World Wildlife Foundation (WWF) has used it to interact with actual environments in an augmented world to explore the user's impact on the animals, plants, and people. Google has partnered with eBay and Wayfair to offer AR shopping experiences.
Similarly, Streem Pro app connects customers and service providers through a video call and an AR app to remotely assess and quote service jobs. In the travel industry, Apple partnered with American Airlines to integrate real-time information about the traveler's location inside the airports and has created the Flyover AR app to allow users to remotely experience 300+ cities.
Walt Disney World collaborated with ILMxLAB and The VOID to offer a hyper-reality experience at Disney Springs, which gives attendees VR experiences with complete physical stimuli and multi-sensory effects that involve guests' sense of touch and smell, allowing them to interact with popular Star Wars characters in a themed environment. All these AR applications showcase the early emergence of MAR apps and how the technology is creating new ways to engage with customers and offer experiences to users.
AR in the Hotel Industry
During the London 2012 Olympic and Paralympic Games, Holiday Inn used the occasion as the sponsored hotel of the event to launch an AR app in their Kensington Forum hotel which let guests to experience and take pictures with Olympic athletes while they stayed in and around the hotel property. In 2015, Best Western International partnered with Disney to offer the Best Western ALIVE AR app through a partnership with HP Aurasma, to engage with their guests by augmenting Disney Channel stars through the guests' smartphones at Best Western Plus Kelowna Hotel & Suites, allowing them to experience a wild, interactive adventure throughout the hotel.
This led to Fast Company naming Best Western Hotels and Resorts as one of the top 10 innovative companies in AR and VR in 2018. In 2015, Resident Inn by Marriott partnered with Blippar to offer image recognition with interactive AR experiences to guests during Mix launch events. Furthermore, Marriott Caribbean and Latin America Resorts launched its brand-new "Portal to Paradise " app, enabling guests to explore and learn more about resorts with AR experiences in the Caribbean and Mexico.
Apart from the U.S. major hotel brands, Premier Inn Hotels made an app for guests to have an MAR interactive guide that leads them through a list of things to see and do and places to eat and drink in the surrounding area. The Casa Madrona Hotel & Spa in New York City created an AR application to give guests an augmented tour of the suites and experience the miniature version of the mansion during their stay. All these examples are just the initiation of AR apps being tested and implemented in the hotel industry.
AR Applications and Future of AR
There is more to MAR applications than what is currently being tested and used in the hotel industry. Some of the major challenges in the industry are lack of interactive information, inability to engage with customers in real-time, and restrictions on guests' ability to create personalized and customized experiences. From a business standpoint, hotels can use MAR to give employees real-time training and solve real-life problems with greater efficiency. With MAR applications integrated with a hotel app, customers can find real-time information about their surroundings at the hotel and use them to find restaurants, coffee shops, and events in and around the hotel.
Hotels can partner with companies like Qreal, a subsidiary of an AR-VR group of start-ups called The Glimpse Group, to create interactive and creative experiences for guests who use their menus and brochures. With MAR applications, guests can use their apps to have customer service experts in their hotels virtually answer their questions, solve their problems, and create immersive real-time customer service experiences. While most hotels offer an opportunity to shop their hotel room products and amenities during the stay, MAR applications can expand that, offering guests immersive shopping experiences that allow them to "try out" hotel beds, pillows, linens, bedding, and more in their homes and rooms, which may lead to higher intentions to purchase.
Furthermore, families and children can use MAR apps to learn, explore, and play games in the hotel rooms and lobbies, which can be leveraged to allow guests to experience local history, culture, and attractions, and co-create value-added services and products.
There is no question that we are in the early stages of the Mobile Web, Web 4.0 -which will overlay and blend real and virtual world experiences in real-time and will segway into the next web of open and linked data. Mobile technology is more advanced, but it is still focused mainly on meeting the fundamental needs of society; AR applications are a game changer that will take us to Mobile Web.
Mobile technology is changing the way customers are equipped and empowered with information This makes it critical for the hotel industry to study rapidly changing guest tech expectations and explore the power of MAR applications. This technology will not only make organizations more effective and efficient but will also engage guests in memorable and useful experiences. Immersive MAR experiences will co-create value for guests, building in them a greater sense of loyalty to the hotel brands offering these kinds of MAR products and services.
HotelExecutive retains the copyright to the articles published in the Hotel Business Review. Articles cannot be republished without prior written consent by HotelExecutive.