Hotel Mobile: Closing the Technological Gap
By Katerina Berezina Assistant Professor Department of Nutrition & Hospitality Management, University of Mississippi | January 26, 2020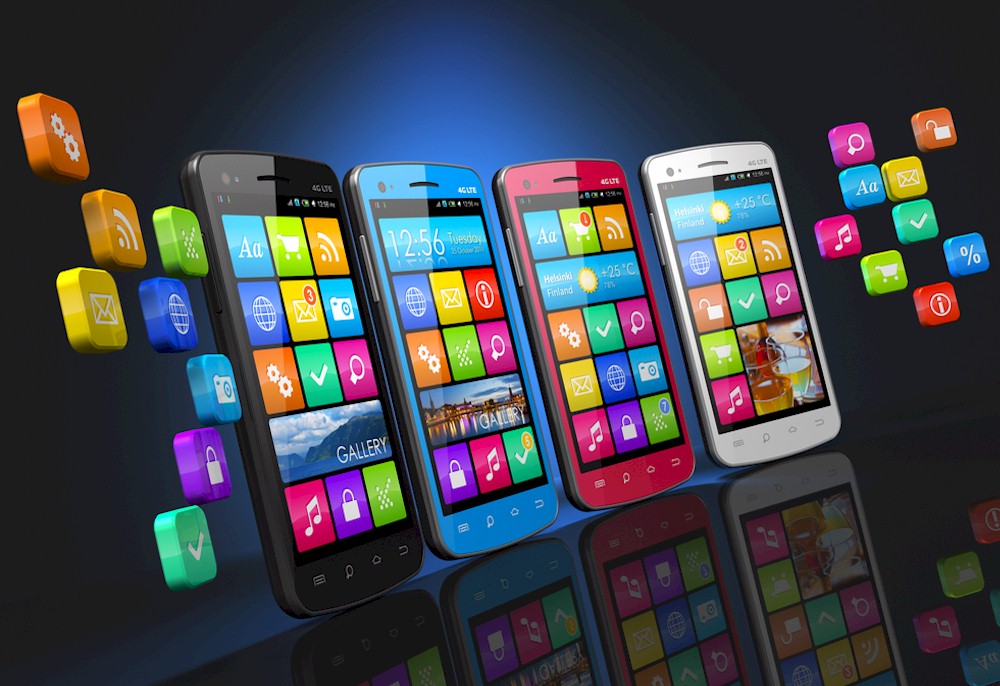 The number of mobile phone users worldwide continues to grow, forecasting this number to reach 4.78 billion people in 2020 Along with the number of mobile users, the revenues from mobile commerce, or m-commerce, continue to rise. The predicted number of m-commerce sales in the United States in 2020 is the record high of $338 billion. This trend also made its way into the hospitality industry. Think with Google reports a 10% annual increase of customer journeys that start on mobile devices or involve a mobile device.
However, in September 2018, 18% of males and 19% of females have never made a purchase on a mobile device. These statistics indicate that not all consumers are ready for m-commerce and adopt different functions offered on mobile devices at their own pace. This, therefore, leaves the hotel industry with a challenge of developing, implementing, and managing mobile technology for all groups of customers who are at each point in time are at different levels of technology readiness and adoption.
Mobile technology has been offering great benefits to both hoteliers and guests. Some advantages of mobile technology include convenience of making a reservation on the go, ease of connecting guests with hotels before, during and after the stay, benefit of having access to the user account and loyalty information right in the pocket, and comfort of converting a mobile device into a door key. Services offered to hotel guests on mobile devices aim at giving customers more control over their experiences with the hotel, leading to higher satisfaction with their hotel stay. Hoteliers, in turn, receive additional insights into consumer preferences and behavior.
Many innovations demanded by business travelers include services offered on mobile devices, or supporting features for the use of mobile devices on the hotel property (e.g., sufficient power outlets). The top ten innovations desired by business travelers in North America included more regular power and USB outlets (34%), in-room chargers for laptops and/or phones (32%), keyless entry/mobile room key (27%), smartphone docking stations (23%), online or mobile check-in/out (22%), and maintaining guest profiles to deliver a personalized hotel stay (18%).
Even though these numbers are pretty high, accounting for about one fifth to one third of gusts traveling for business purposes, no singly feature generated an interest of 50%, let alone 100%. Therefore, hoteliers should be smart and selective in design and implementation of mobile technology. Below are some suggestions that may assist the hotel industry in navigating this challenge:
1. Know Your Brand and Your Customer
It is clear that satisfying all needs and requests of all customers at once when it comes to mobile technologies may be difficult. Therefore, each hotel or a hotel brand should look inside and think about the image they want to impress on customers and experiences they want to create. Some brands position themselves and want to be seen as innovators and tech-savvy brands, some other may not be after these attributes, but will make more emphasis on other values. The first step is to look at who you are and use this analysis to prioritize the services that will be offered on mobile devices.
The second aspect of this "knowing yourself" journey, is to know your customer. The world that we live in and all technology and devices around us has generated so much data, we just need to use it and make sense of it. This rich data should be the foundation for the analysis of customer behavior and preferences. Gone are the days when customers were segmented based on demographics (e.g., age and gender) (Bakhtiari, 2019). A generation usually covers a span of around 15-20 years. Naturally, it is impossible for all people born within a certain time period to think and act alike. Similarly, suggesting that all males or females are alike is also unreasonable.
Such weaknesses of prior segmentation approaches led to a new view on customer groups as 'customer tribes'. Such tribes may be formed by people of different genders, age, and nationalities, but share similar interests or passions. Identifying the consumer tribes of a hotel or hotel brand will allow hotel managers to develop a better understanding of the way how their customers travel, live, spend their leisure time, and, therefore, build the hotel services that better meet such demands.
2. Rely on Research
In addition to doing research on yourself by analyzing your brand, your customer, and your data, take advantage of research that happens outside of your organization. Analytics and reports provided by such publications as Skift, Think with Google and PhoCusWright may provide a lot of valuable information about trends in mobile technology and offer ideas for what aspects of consumer behavior should be tracked in your own hotels, or what data should be collected or looked at. A lot of the content may be accessed for free, which is definitely a plus. Another approach to this may be to join a professional organization, such as Hospitality Financial and Technology Professionals (HFTP), to benefit from educational opportunities and networking, and share ideas and experiences.
If your hotel does not have a research team, or you would like to have a 'second opinion', you may partner with a hospitality or business school for research purposes. Universities have long been centers for innovation and knowledge creation. Also, professors and graduate students who conduct research will be able to offer a fresh, outsider perspective. You may turn to your local university, your alma mater, or any other school that you trust and respect. Usually, if the hospitality department offers a master's or a Ph.D. degree, it is a great indication of high research activity.
3. Design the App and Mobile-Based Services for Success
App Adoption and Loyalty
After you have analyzed your own needs and wants, those of your customers, and conducted research on trends and developments in mobile technology, the next step would be to design your mobile offerings for success. First, we want an app that will be used by consumers. Research indicates that adoption intention of hotel mobile apps for both leisure and business travelers is influenced by perceived ease of use and usefulness (Zhang, Seo, & Ahn, 2019).
Perceived ease of use describes the interface, design, and navigation features that make an app user-friendly. Interestingly, only 45% of smartphone users in the US find searching for a hotel on a mobile device easy (Think with Google, 2018). Perceived usefulness covers the functionality of the app. Thinking back to steps 1 and 2, we need to prioritize the functions that will be included in the app to address the needs of as many customers as possible, yet keep the app intuitive and quick in navigation.
Research further discovered that business travelers base their decision about adopting a mobile app based on such factors as reliability and privacy settings, while leisure travelers are looking for innovative and "fun" features in an app. This presents an opportunity for introducing unexpected features, or elements of gamification to keep customers entertained.
App Loyalty
Further, research indicated that loyalty (assessed through intentions to use and recommend an app to others) towards hotel mobile booking applications is influenced by compatibility with the user's lifestyle, perceived ease of use, and perceived convenience. Ease of use and convenience are self-explanatory options and have been mentioned above. However, compatibility with the user's lifestyle is an interesting variable.
Please think about what you learned about your customers in step 1 and what you learned about the market and trends in step 2. You will need to have a vivid picture in your mind of how your guests conduct business, how they travel, what are their likes and dislikes. The notion of the lifestyle takes us back to the idea that not all customers will want to use the same mobile technology features. Below is a couple of considerations for customer and lifestyle differences.
Mobile Payments
Mobile payments are transactions that take place on mobile devices, such as payment via such services as Samsung Pay, Apple Pay, or Google Pay, funds transfers, and mobile in-app purchases. Mobile payments are believed to improve guest experience by introducing frictionless transactions and adding security. The hospitality industry was not fast to jump on the bandwagon of mobile payments due to the pace of customer acceptance of mobile wallets.
According to the survey conducted in 2018, 45% of US internet users reported that they are somewhat likely or likely to use mobile payments on their devices in the next year. However, when we look at these statistics worldwide, we will discover that this number goes up to 94% in China, 93% in Indonesia, and 83% in India. Thus, going back to the activities suggested in steps 1 and 2 in this article, hotels that receive a lot of international travelers may want to consider implementing mobile payments to address the needs of their clientele. If we take China as an example and a leader in the mobile payment adoption, the hotels should take a closer look at Alipay and WeChat payments.
Authenticity
Authenticity in hospitality and tourism refers to experiences that are true and genuine to a certain location or region. Authenticity has recently gained attention as a factor predicting hotel guest satisfaction and revisit intentions. Placing this concept in the context of mobile technology, hoteliers should ask themselves how they can leverage mobile technology to deliver authentic experiences to their guests. The lifestyle preferences of the guests should be considered as well. For example, if your guests are into gastronomy tourism, maybe hotel employees could collectively build a list of their favorite restaurants in the area, which could be shared with guests on the mobile app. It takes the knowledge of the customer base paired with the knowledge of local community, businesses, attractions and resources to provide an authentic experience.
4. Offer Alternatives
Every customer is unique, and ideally hotels would need to work with each customer individually to tailor their services to their needs and preferences to deliver perfect hospitality. This is a utopian scenario, which would be completely impossible operationally and counter productive for making any business decisions. But even if hotel cannot arrange their operations and procedures exactly how each customer prefers, they try to get as close as possible to this perfect-case scenario. Therefore, hotels should offer alternatives to satisfy the major requests of their clientele.
Hotels have experimented with the check-in process quite a lot. Options in this area range from a traditional check-in at the desk, to ditching the desk and equipping hotel associates with mobile devices, to fully automating the process by using kiosks, mobile check-in and mobile keys, and robotic agents. This example shows that mobile technology may play a large role in checking in the guests. But each hotel needs to decide what is the right approach for them, or a combination of different approaches.
5. Assess the Results
The logical step of the process is to assess the results of the mobile technology strategy. And this could be done in a variety of ways. For example, a hotel may look at the mobile app downloads, the percentage of reservations that are coming from mobile devices, a number of requests that come through texting, adoption rate of mobile keys, customer surveys, and personal interactions with guests while on property.
This step may be considered as a final step in the process, but also it may serve as a feeder into the first step of the next cycle, where we would start with understanding the hotel brand and knowing the customer all over again. We would supplement this knowledge with research on trends in technology and consumer behavior, design for success, offer alternative, and assess the results once again.
HotelExecutive retains the copyright to the articles published in the Hotel Business Review. Articles cannot be republished without prior written consent by HotelExecutive.