Why Mobile Check-In is 2020's Biggest Hotel Tech Trend
By Megan Pope Vice President of Marketing, INTELITY | January 26, 2020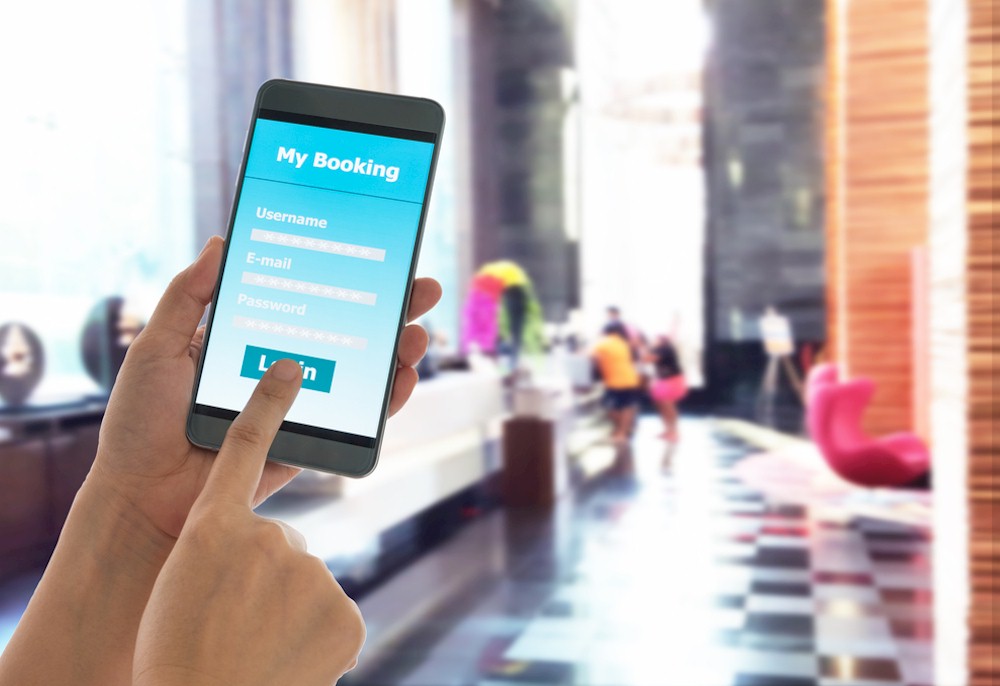 It's safe to say that today's travelers quite literally have the world at their fingertips. From booking lodging to hailing ride shares and using digital airline boarding passes, all the key steps in the travel journey have officially gone mobile. Consumers now expect service on-demand, and access to connectivity to be standard across industries. In hospitality, mobile technology offers operators a simple way to meet these guest expectations and streamline service delivery through automation.
According to research conducted by Forrester, guests across all ages prefer mobile self-service technology and expect smarter, more strategic operations. Hoteliers who want to remain competitive must look at mobile technology to meet the needs of their guests.
A few years ago, "mobile check-in" was a feature available to select loyalty members of large brands like Marriot and Hilton, but that availability has expanded in recent years. Not surprisingly, no matter the size, brand, or type of hotel, no one wants to wait in line to check-in. Nicolas Aznar, President of the Americas division of the lock maker Assa Abloy, estimates that today about one million hotel rooms around the world are using locks that interact with a mobile key. As that increases across the industry, so does the demand for mobile check-in.
No hotelier wants to play catch-up to consumer expectations, or competitors. Here's why hotels of all sizes will be implementing mobile check-in this year:
Guests Want It  
Why are guests expecting to see mobile check-in implemented across hospitality? Partially because it brings hotels in line with the travel industry as a whole. By the time the modern consumer arrives at their hotel, they've already experienced a fully streamlined travel process that started when they booked both their flight and hotel online (oftentimes using their phone). Once at the airport, most airlines offer an automated check-in where they can confirm boarding passes, choose their seats, select an upgrade, and print luggage tags all using their phone or a mobile kiosk. The same level of efficiency continues when they board the plane and use their phones to display their boarding pass. As a result, these types of tech-enabled efficiencies are redefining the expectation of service across the hospitality industry.
After arriving at their destination, travelers can use their mobile phone to order and pay for a car from a ride-share service through an app. Rental car companies have also joined the digital age, many offering the option for consumers to go straight to their assigned vehicle, without having to go through a lengthy check-in process. Given the increasing familiarity consumers have with self-service options, and exposure to mobile tech across the industry, it's only natural that the same travelers would demand this type of experience with their hotel as well.
It's Good For Business
While recognizing that no hotel manager wants to be playing catch-up to a trend, they must also see a return on their tech investments. Switching from a traditional card key system to a digital one requires more than adding a line-item to the budget; the value of a new mobile-key system must outweigh its cost including cost of training, implementation, and roll-out. It also requires updated guest education, marketing, and a branded app to become a successful part of a hotel's brand identity.
Let's review a few simple ways that hotels benefit from upgrading their existing solutions to include mobile check-in.
Operational Efficiency
Hotel staff often find themselves trapped executing repetitive, mundane tasks that can easily be automated, including checking guests in and making traditional room keys. The time it takes staff to verify identification, accept and process payment, and create a key can be reduced with the implementation of mobile check-in. Guests who use a hotel app have already had their identity and payment verified through the system, like the equivalent ride-share and airline apps. They're able to bypass the front desk and go straight to their room by using their mobile device to check-in and open the room door.
Instead of performing repetitive administrative tasks, hotel staff can now focus on delivering excellent guest service and creating unique personal interactions. This shift in function produces a more welcoming environment where guests can receive personalized attention, rather than wait in line to be processed.
It's important not to dismiss the ROI that hoteliers can capture when guests experience exceptional service. In a recent guest survey report produced by Zingle, 1,100 respondents were asked how much more they would be willing to pay for a hotel in a destination that had similar amenities to other hotels nearby, but far superior service. Only 14 percent responded that they wouldn't pay more, and a total of 50 percent indicated they would pay $25 or more per night for a hotel that offered superior service.
Incremental Revenue
Mobile check-in requires the use of a branded app that guests download and log-in to, which comes with a list of benefits for hotel operators. Without this technology upgrade, guests become inaccessible once they enter their rooms. With their app, guests can easily stay engaged throughout their stay.
We see the most benefit when properties integrate the app with additional hotel offerings, such as room service menus and spa services. It's also essential to use the app as a vehicle to deliver targeted promotions and offers. These upselling opportunities continue to connect with guests through their chosen method and introduce personalized, up-to-date offerings they might otherwise overlook.
Statistics show that 74 percent of guests appreciate customized messaging and offers, which means hotels that choose to implement a branded app have more opportunities to drive revenue than those that don't. Other research has shown that hotels with custom apps featuring services and guest marketing capabilities report a 41 percent increase in room service revenue per occupied room.
Increased Loyalty
Guests experiencing exceptional service and connectivity to amenities they desire are more likely to develop brand loyalty, than those whose expectations aren't met. This means not only are many guests willing to pay more for elevated service upfront, but they're also willing to spend more over time. According to data from a recent Gallup Poll, guests who are fully engaged spend 46 percent more per year than actively disengaged guests. Implementing mobile tech, like mobile check-in, gives hoteliers another opportunity to engage guests and create additional opportunities for engagement.
Successful Implementation
In order for mobile check-in to be successful, hoteliers must ensure that their guests are utilizing the technology, which requires guest education and staff training. Promoting mobile check-in via the hotel website and in pre-arrival emails not only educates your guests about the offering, but it also encourages guests to download the mobile app before arriving on-property, which opens up a direct communication channel between hotel staff and guests. It's also important to train staff on how to promote and talk about mobile check-in and the mobile app to repeat guests and guests who choose to use the front desk to check-in.
It's the Future
Mobile check-in is the top trend when it comes to how tech is transforming the hospitality industry, but the guest experience remains key. We live in a mobile-first society, where on-demand experiences and conveniences are expected. Industry statistics show us how outdated technology can backfire, even when all other services and amenities remain high. According to Cornell University's Center for Hospitality, guests who experience just a five-minute wait at the hotel's front desk reported decreased satisfaction by 50 percent. With the use of mobile check-in, guests no longer have to wait in a line if others arrive at the hotel at the same time. This simple upgrade can be the difference between satisfied and dissatisfied guests.
Hoteliers are recognizing that putting off a technology upgrade much longer will push them that much further down the line. Mobile check-in and branded apps connect with guests where they want to engage. Already today, reports show that 92 percent of guests are traveling with a smartphone, and according to Zebra Technologies, 70 percent want to use technology to decrease their wait times and improve their overall experience. This means the future of guest engagement will require the investment today to stay competitive.
The Millennial Factor
Beyond the consumers that comprise the demographics today, savvy hotel operators are understanding and preparing to meet the expectations of the next generation. According to Starfleet Research, studies show that millennials will account for 75 percent of all hotel guests by 2020. Spoiler alert, that isn't too far away. Millennials grew up with this technology, meaning that it's not just something they use, it's a way of life. And missing this segment of the population would be a mistake. The same research shows that millennials spend $4,000 on average for travel annually, which equates to some significant buying power. Hotels that wait to adapt to what's expected today won't catch the covetable attention of this influential demographic tomorrow.
It's important to understand that property aesthetics, amenities, and guest service are still and will likely always be important factors for today's hotels. But without the right technology, the same hotels will lose customers to competitors who are providing consumers with the modern features they want.
Seamless check-in is becoming an expectation for hotel guests, aligning it with other familiar options guests experience in the travel industry. Although this tech requires an upgrade, hoteliers should recognize the expanded opportunities it presents for staff time savings, improved guest service, increased revenue, and loyalty. It also creates a strategic foundation from which to build future improvements, looking ahead to meet the expectations of today's consumers and future generations. For these reasons, we expect to see a lot more of the trend toward mobile check-in in 2020.
HotelExecutive retains the copyright to the articles published in the Hotel Business Review. Articles cannot be republished without prior written consent by HotelExecutive.