Meeting the Needs of Your Guests by Providing Staff with Mobile Technology
By Alexander Shashou Co-Founder and President, ALICE | January 26, 2020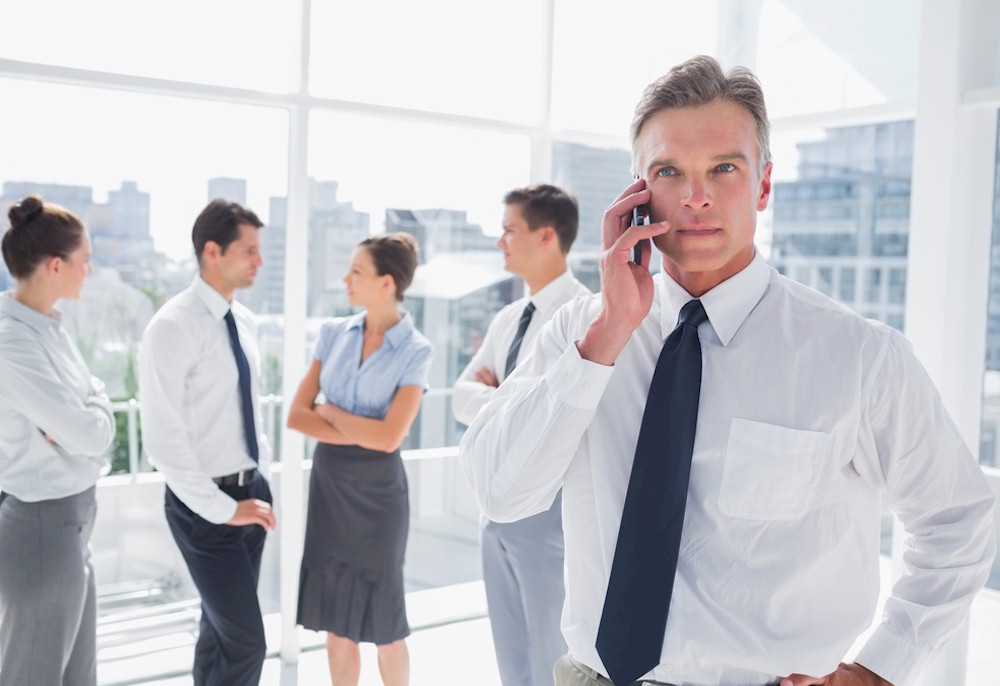 The expectations of modern hotel guests continue to rise each year. As hotels innovate, guests have gone beyond simply wanting a safe, clean and comfortable room to sleep in, to wanting much more out of their hotels. In a study by YouGov, 81% of consumers said they would like to receive local experience and hotel upgrade recommendations from their hotels. Many hotels are rising to the occasion by providing more for their guests with curated, over the top experiences, and unique, authentic adventures that surprise and delight.
At the Palace Hotel in Tokyo, guests can book a sumo wrestling package which includes eating with the famous athletes as well as touring their training facilities. In Puerto Rico at the St. Regis Bahia Beach Resort, guests can explore the nearby nature preserve and wildlife trails with the resort's in-house marine biologists. Airbnb has also gone as far as creating a managed marketplace for its experiences to coexist with its accommodation offerings.
Beyond experiences, when selecting a hotel, guests are also cognizant of a hotel's use of mobile technology and in-room smart technology. According to a Mower study, almost 45% of travelers prefer booking hotels that have smart technology. This technology can range from voice-controlled electronics, to smart locks, to app-controlled lights. But at the end of the day, none of the one of a kind experiences, luxury amenities, customized concierge services or guest-controlled mobile technology matters if guests don't have well-maintained and spotless rooms to come back to at the end of the day, or to check-in to when they arrive at a hotel.
Mobile technology and the digital revolution are at the forefront of the hotel industry – but not all guests need to be wowed by the latest and greatest technology, like robots at the front desk. Hotels can focus on providing technologies that can be used to elevate their staff's ability to provide hospitality – not replace it. Giving guests access to mobile technology is important, and so is providing them with unique experiences, but it's also essential for hotels to live up to their most basic and pressing obligation which is providing safe, clean rooms. For hotel guests to even consider a property, it must meet basic cleanliness and comfort criteria. A housekeeping department with mobile technology can fulfill those criteria quickly, thoroughly and seamlessly with housekeeping software.
Providing hotel staff with mobile technology is a fantastic way for hotels to give employees the tools to meet travelers' expectations surrounding basic comforts and needs as well as their desires for mobile technology. Modern-day housekeeping software makes it easier than ever to ensure your hotel and its housekeeping staff is organized and efficient. Digital tools incorporate several avenues for streamlined communication and task management, ensuring your housekeeping department is always up to date with the latest information.
As hotels evolve to meet the needs of guests, housekeeping software allows staff to do their jobs without all the "noise" that a housekeeping department faces when simply trying to provide guests with the most basic of needs-- clean and comfortable rooms.
What Has Changed At Hotels To Make Housekeeping Software Essential For Hotels?
Hotel infrastructure or procedure hasn't changed, but the needs of guests have and software helps hotels adapt. The emergence of the need for 24 hour check-in, coinciding with a worldwide increase in flights to business destinations, has ignited a rush to offer extended checkout time and variable check-in times at many of the more prominent business hotels in major destinations. This has caused severe headaches for housekeeping managers, who are understaffed and budget-constrained already. Mobile technology allows for dynamic room assignment that can be changed midway through a shift to accommodate someone checking in early or requesting a last-minute late checkout time.
Platform Software Allows Staff And Departments To Communicate With Each Other -- And With Guests
Enabling staff and guests to utilize the same platform to effectively communicate with each other is a great way for mobile technology to have a positive effect on all users. When a guest realizes that they'd like extra towels in their room, they can use mobile or voice technology to relay that request to the front desk. What was once a long process of requesting towels (connecting with someone at the front desk, who then calls the housekeeping department, who radioes another employee, who delivers towels), with no way of following up or ensuring that the task was completed, is now a simple process when all the mobile technology users are on the same platform (guests and staff alike!).
Guests can send and receive messages with questions or status updates for requests. The components of a platform are built around the needs of customers. Any hotel user is able to track guest communication if they're all on the same platform. Every new component ultimately enhances the value of existing components. Mobile technology that utilizes platform technology evolves and improves overtime, and the quality of the interaction improves as well.
Housekeeping Software Is an Essential Tool for Teams
It's not uncommon for a room attendant to notice a broken fixture in a room while cleaning, and it's certainly not uncommon for a guest to make a housekeeping request at the front desk. With housekeeping software which is fully-integrated on a platform with other departments, communicating the needs of guests across departments couldn't be easier. Eliminating siloed departmental communication within hotels is on full display with mobile housekeeping.
Housekeeping employees can create tickets for the maintenance and engineering departments to go through regularly. By creating a relevant ticket, housekeeping attendants and managers can stay in one system without losing focus on their current task. It is comforting for room attendants to know that they've done their job documenting and passing issues off to the proper departments for follow-up.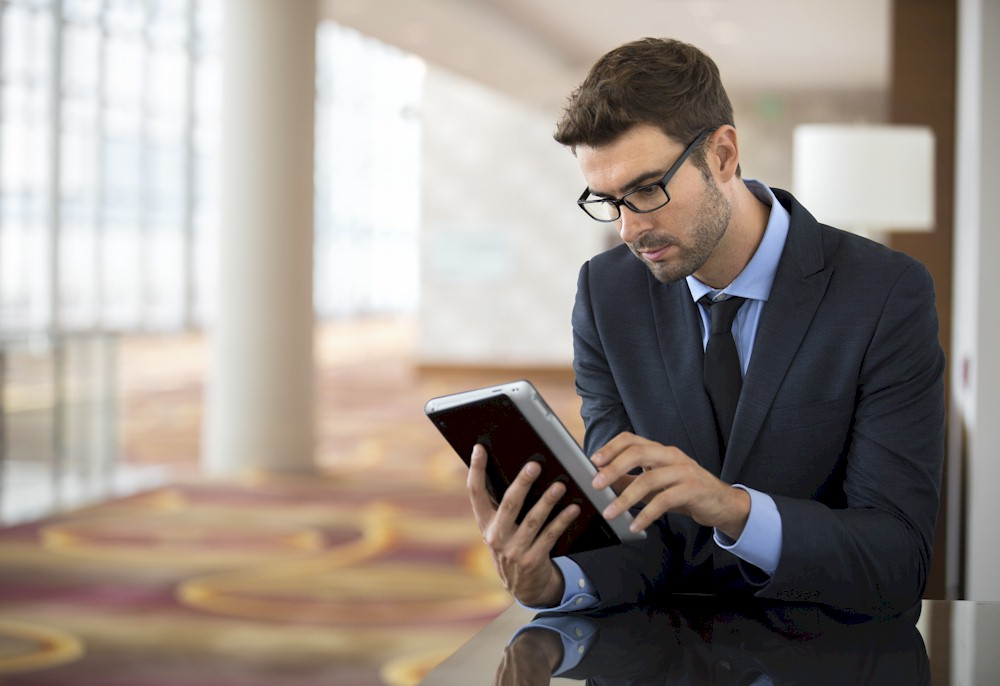 Features To Consider When Evaluating Mobile Housekeeping
With 1.17 million room attendants in the US, and millions more globally, hoteliers have the opportunity to provide these room attendants with the right tools for success. If hoteliers choose to implement housekeeping software to support their housekeeping managers, supervisors and room attendants, it's imperative that the right software is selected that includes all the features needed to effectively run a housekeeping department and keep hotel guests happy.
There are certainly universal features that work across the board for almost all properties, but hoteliers should also think carefully about the nuances of their property and what they will need to keep in mind for their specific hotel (size, location, number of staff, etc.). Mobile housekeeping features range from "nice to have," to "essential," to "this doesn't really apply to my hotel," but here are few to think about:
Mobile Alerts and Messaging - A successful housekeeping department moves quickly. Requests and priorities can change in an instant, and it is imperative that managers and supervisors be able to reach their room attendants instantly, with the click of a button. Look for software with features for mobile alerts and messaging. Real-time information and alerts among staff or between staff and guests can increase efficiency and deliver faster results.
Reporting and Analytics - Gathering data about how your housekeeping department is performing is a great insight into individual employee and department productivity. Housekeeping software that generates reports on how long it takes to turnover a room, or which employee is cleaning more rooms quicker than their colleagues, can help highlight room attendant superstars or identify inefficiencies in processes. Guests benefit when a housekeeping department works smoothly and is data-driven in its decision making. Look for software that can provide an extensive variety of metrics and reporting to get both a big picture overview of the department and a detailed breakdown.
Customization - Avoid confusion by making sure your team only has access to the features they need and use. Work with a mobile housekeeping provider to tailor and customize the software to fit your team. Hotel staff are more likely to embrace and use housekeeping software that is user-friendly and does what they need it to do.
PMS Integration - Selecting housekeeping software that has the ability to integrate with an existing PMS allows a department to avoid duplicate data entry, save time, and ensure accuracy by integrating directly with other systems at the property. If a PMS vendor is integrated with the housekeeping software, reservation and room status details will be exchanged between the two systems in real-time. No more keeping guests waiting at the front desk because it can't be determined immediately if their room is clean or not.
Find a housekeeping solution with features that work for your property, give your team the tools it needs to be more efficient, and keep your guests happy and returning after each stay. Clean, comfortable rooms that are ready at check-in may not leave a lasting impression, but the opposite certainly will.
With hotel staff utilizing mobile technology, efficiency is increased and there is more time for staff to focus on the details, experiences and customization of experiences that do leave guests with lasting impressions of a property. Mobile operations technology, especially housekeeping software, helps guests feel well cared for, which is what hospitality is all about.
HotelExecutive retains the copyright to the articles published in the Hotel Business Review. Articles cannot be republished without prior written consent by HotelExecutive.