Food Ordering Has Changed Forever, and What That Means for Hospitality Brands
By Edward Barrett Chief Growth Officer, Zuppler | August 02, 2020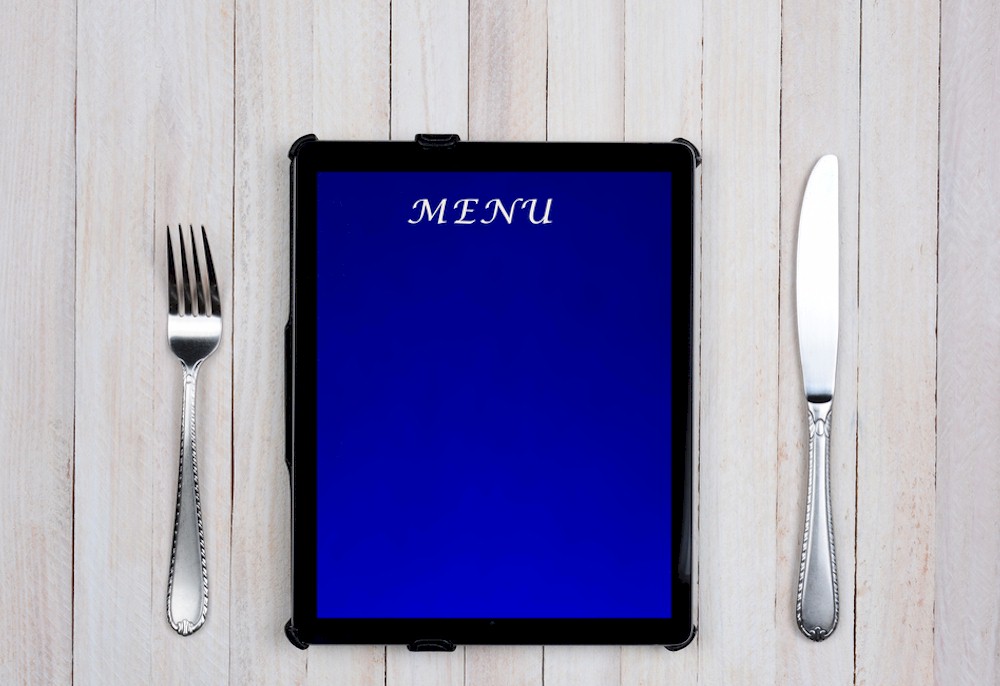 Food ordering has changed forever, and what that means for hospitality brands.
As with so many aspects of our world, we have all been forced to change our routines, reset our expectations, and learn to live with ambiguity. At Zuppler, we've seen consumer behavior change swiftly as ordering food online has moved from a fringe activity by certain segments of the population to widespread and wholesale adoption across age groups and geographic boundaries.
A few insights from our global order data set to help illustrate this point:
Online orders have more than doubled from March to July 2020
Of the increase, more than half are from guests who have never previously ordered from our client brands
Google online ordering through Zuppler has increased by over 140%, with brands experiencing 80% of orders originating from new guests.
There are a few key takeaways here.
A larger percent of consumers are being conditioned to "order online first" as a means to order food for takeout or delivery. This shift has largely come at the expense of phone calls to order food. As a larger share of consumers make this transition, they will likewise expect that food ordering across all of their consumer experiences will be digital. This will be not only for pickup and delivery at home, but also similar experiences at hotels and other hospitality venues. Brands should take this into consideration when thinking about reopening hotels and entertainment venues as more consumers return, the way in which they expect to interact with, learn about, and order food has also changed.
As we have seen with other technology advances, consumer expectations tend to bleed from one experience to another. If you need further convincing of this, look no further than automobile consoles, and how many of them now look like tablets and iPads that happen to be inserted into the vehicle.
Recently when restaurants began to reopen, many local and state health agencies required restaurants to suspend use of multi-use menus in favor of single use or printed menus. This small change has big implications to the concept and expectations of contactless food ordering while on premises. The hospitality industry has widely adopted the contactless future across check-in, guest services, and other points of interaction.
On premise menus and food services are no different. Not only are printed single use menus inefficient and costly to produce, they also lack the ability to educate the guest about the details of each food item, allow them to customize the food item to exactly suit their needs, convey important food restrictions and dietary requirements, and upsell items on the menu in real-time. This will be a longer evolution, but one that will eventually become expected, as much as online ordering has become a mainstream activity of the majority of the populous.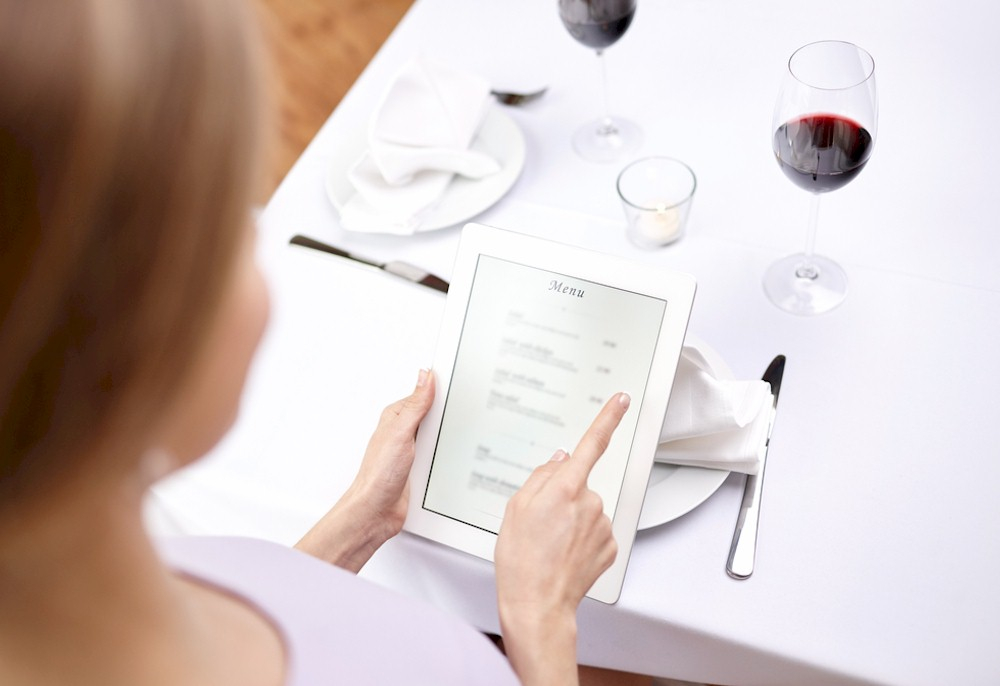 At Zuppler, we've witnessed that when brands begin to rollout online ordering in a single location, guests of multi-location brands quickly expect the service to be available everywhere. In fact, it creates dissatisfaction when one location offers online ordering and others do not for a particular brand. The hospitality implication here is that brand standards of service should be carefully considered when conducting market rollouts of technology. Too often brands let technology tests linger in the market too long without wider market rollout. Once proven effective - new consumer facing technology should be extended to other locations as swiftly as possible.
When it comes to operational efficiency and staff adoption, careful thought must be placed into the changes that online ordering will create for the staff. For example, orders can flow directly into a Point of Sale System, eliminating manual entry of food items, but also requiring fast response to accept new orders when they are requested. In the example where guests can order food from their phone while sitting poolside and having it be entered directly in the POS, what new role does the wait staff play? How many staff will be needed? How many new orders will be generated because ordering food has become frictionless? What does this mean for food preparation staff and food supply itself? Lots to consider.
One of our clients in the hospitality segment has recently enabled this capability at their property and are seeing encouraging results. Order volume and order accuracy have both increased beyond initial expectations. Begin by thinking that wherever a menu exists, at some point, it will be replaced by an online ordering solution. The guest room, the guest lounge, the breakout room, the hotel convenience store, the pool, the beach (you get the idea) will all become contactless ordering enabled.
Yet, there is even more disruption related to food ordering that is coming in the very near future, and one that has the potential to dramatically increase and simultaneously decrease guest satisfaction. We call it "post-order workflow". Sounds simple enough, but the implications are profound.
At Zuppler, we take hot food seriously. We have a 97%+ satisfaction rating across thousands of daily orders. No small task. Of the orders where we missed our rating goal we dove into the order details to find that it was almost always the post-order experience that was the source of dissatisfaction. Of these, the primary question to solve is "Where's my food"? So to address this question directly, we began a software development initiative with high priority to improve the post-order experience for the guests of our clients.
Very soon, Zuppler clients can enable post-order workflow messaging with their guests. If you can image the Fed-Ex tracking view of the real-time locations and history of your package, you'll understand how this will work. So in the very near future, you'll be able to place a contactless order for food and beverage at a hotel resort swimming pool by scanning a QR code to invoke the interactive menu. Fair enough. Then, once the order is placed and the kitchen accepts the order, the magic begins. Guests will receive an SMS message the kitchen has accepted the order. Then another that the food is being prepared. Then another that the food is ready for pickup by the server. Then another that the server has picked up the order and is enroute. Finally, confirmation the order has been delivered along with the receipt, and ability to modify the tip. Along the way the guest will not only be notified of the process steps, but also will be given updated time estimates for food and beverage delivery and can message staff in real-time. Ecstatic? Terrified? Get ready.
So there's both beauty and agony in a fully transparent post-order food experience. For brands that embrace this level of guest visibility, client satisfaction will soar. Guests will always feel informed, empowered, and in control of their food experiences. Even when food is delayed, or issues occur, guests will have the information, knowledge, and access to be in control. For brands that don't adopt this transparency, the opposite will be true. Guests will wonder why they have this level of transparency when they order from their local restaurant at home, but not at the hospitality brand where they are vacationing for a week with their family. Is there something to hide? Where's my food?!
As futuristic as this may seem, this is not a theoretical example, it will be rolled out across our thousands of restaurant clients before year end. As with online ordering migrating to the hospitality segment from the larger food service industry, post-order workflow visibility will eventually become an expectation of hospitality guests.
Given this background, there are several recommendations for hospitality operators when considering what implications technology will have upon guest food ordering experiences and what items should be considered now.
First, determine where all food and beverage items are available, and how guests currently place orders, and obtain updates about their status. Don't overlook places such as lounges, convenience shops, tennis courts, etc.
Second, begin thinking about the ways to connect food ordering tools into your existing technology stack and POS systems so that your staff can eliminate order entry. This process may take time and require much customization. Consider what you are willing to tradeoff (time, guest experience, investment) as rarely are all three attainable.
Third, consider what new service roles staff can play in a process where order entry and order updates are handled automatically by technology. You may need fewer staff in certain roles, and more staff in others to adjust to the process changes technology will create.
Fourth, determine where dynamic food ordering can have a meaningful impact to your guest experiences, and identify that venue or that instance as a potential pilot location. Go for the biggest bang. If it doesn't have a meaningful impact in your beta test environment, maybe your guests or staff aren't ready.
Finally - assume that that pilot will prove to be successful but require some modifications along the way. How will your brand or venue communicate with guests? How will you inform them pre-arrival and onsite of these new services, and how will you train staff to service your guests with these new tools?
It's coming. Get ready for a completely digital food and beverage future.
HotelExecutive retains the copyright to the articles published in the Hotel Business Review. Articles cannot be republished without prior written consent by HotelExecutive.