How Mobile Technology is Impacting the Hospitality Industry?
By Ted Horner Managing Director, E. Horner & Associates | January 10, 2021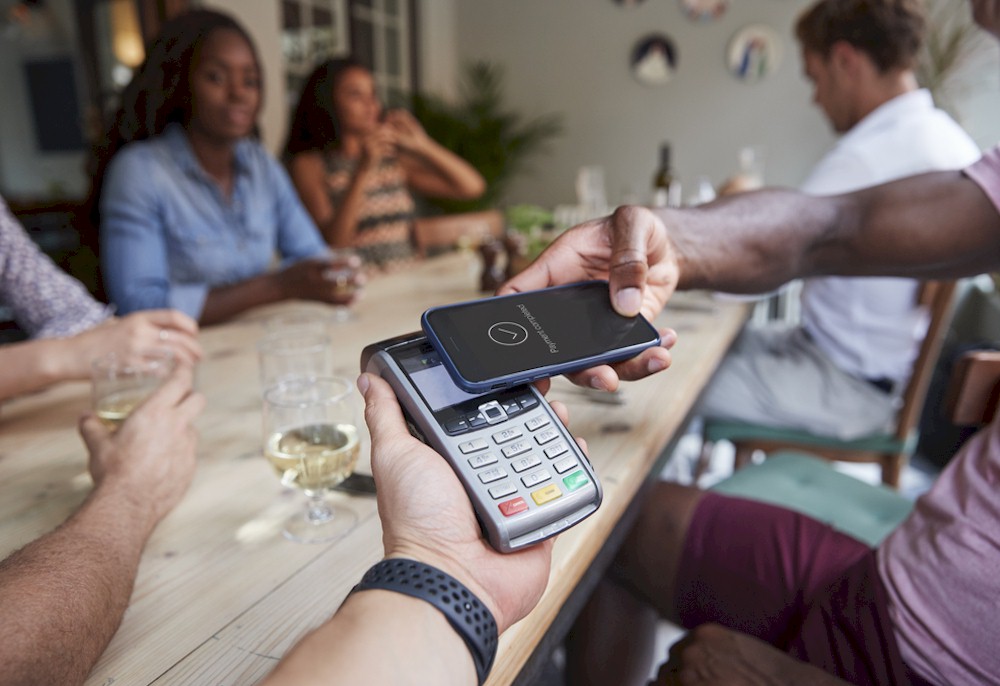 Mobile technology, powered by the internet and the presence of apps, is a game changing development for the hotel industry with regards to better consumer service and engagement. However, with the advent of COVID-19 mobile technology has become even more important where the emphasis is now on touchless or contactles.
With the rise and rise of mobile phone usage globally unsurprisingly, the hospitality industry finds itself within the crux of this mobile revolution - a movement that shows no sign of slowing down.
Remember the last time you took a trip. Would you have felt comfortable going on that trip without your smartphone in hand? Did you check-in for your flight via your mobile device? Did you use your phone to document your travels, and frequently upload highlights to social media or to send to friends and loved ones? If you found yourself frequently plugging back into your smartphone or, at the very least, relying on the convenience of that technology to some degree, you are not alone.
A recent study of 2,000 Americans found that Americans check their phones an average of 80 times a day while on vacation, with some checking their phone more than 300 times each day. Whether on a beach, by the pool or in a museum, average American checks their phone five times an hour – or once every 12 minutes while on vacation. And nearly 10 percent said they check their phones more than 20 times an hour.
Increasing Power of Mobile Devices: how do hotels harness this technology?
Each year, global tourism becomes more innovative, utilizing the power of smartphones and tablets to provide current and prospective travellers with enhanced flexibility, accessibility, and convenience across every stage of travel. Accessing information is easier than ever before, as the internet and social media platforms join forces to create aesthetically driven databases of hotel and destination information, guest reviews, local experiences, and so much more.
It is essential to recognize that smartphones play an integral role in every stage of the guest journey. From pre-planning to planning and booking, to on-property and post-stay, guests will look to their smartphones for enhanced convenience, 24/7 service, and uninterrupted connectivity. In fact, according to a study by TripAdvisor, nearly 42% of global travellers use their smartphones to plan their trips.
What does this mean for hoteliers, you might wonder? Well, simply stated, it is time the industry at large prioritizes the creation of experiences that are specifically designed for mobile channels, across the entirety of the guest experience. It is not enough to have a website that is great on desktop display, but mediocre on a guests' mobile device. Gone are the days of subpar mobile solutions.
Rather, those hotels which forge the path to continued mobile-centric innovation, are sure to win the praise and loyalty of guests for years to come. To this effect studies show that hotels that incorporate mobile apps and functionality into a hotel stay have higher guest satisfaction and are more likely to increase their number of direct bookings when they focus on mobile.
Mobile Technology Statistics in the Hospitality Industry
Here are some of the facts that will let you know how mobile technology is impacting the hospitality industry:
Approximately 85% of the international tourists use a mobile device during their travel
Around 74% of the travellers say that they would prefer using a hotel application for booking and other details
Nearly 70% of the last-minute bookings are done using a mobile device
Hotel mobile applications help approximately 70% of the travellers in taking booking decisions
88% of the hotel guests wish to have a mobile application that can deliver them a personalized experience.
A more recent Met ova's Fall 2020 Hospitality Survey where more than 1,000 guests were surveyed during COVID-19 revealed the following stats:
Nearly 90% prefer that the hotel they stay at has a mobile app offering the ability to completely manage a stay without having to interact with a person
86% say other things being equal, they would choose one hotel over another if one offered the option of a fully contactless mobile check-in, concierge, check-out, and facility reservation app
Clearly, mobile technology, powered by the internet and the presence of apps, is a game changing development for hotels regarding better consumer service and engagement.
But what impact does mobile technology have on the hospitality industry? How are hotels or resorts leveraging mobile platforms for branding, guest loyalty, marketing, advertising, cross-selling, and so on?
Let us look at several ways in which the hospitality industry adopts mobile technology to provide a superior service experience to the customers.
Mobile Technology Trends in the Hospitality Industry
AI-powered chatbots
Use of big data and virtual assistant
Use of IoT to make smart rooms that can deliver exceptional comfort and convenience to the guests.
Use of blockchain technology
Rise of tech lounges
Use of AR and VR to deliver exceptional booking experience
Features of Mobile Apps for Hotel Industry
Mobile-friendly Websites and Apps
Live and Up-to-date Information Sharing
Better Trend Predictions Based on Customer Behaviour
Maintaining Long-term Relationships and Connecting with Customers
Leveraging the Loyalty Program Feature
Encouraging Self-service
Technology in hospitality industry is creating new parameters for service by creating personalized seamless experiences for clients.
Now in this tech era hospitality companies are taking a different approach to drive growth. As the customer experience must be top of the line for hotels having a strong mobile app is a must for hotels and hospitality brands in general.
Strong features within the app can provide entire customer experience. Thus, creating a bridge between the user and the hotel. Apps with such features breeds customer loyalty. Customer loyalty leads to referral and reviews on the portal that leads to growth.
Many hotels have gone the mobile way. They realized that mobile websites and apps are ideal for encouraging potential customers to book rooms and check availability, browse through hotel services, read reviews, view hotel pictures, and more. What is more, they can even do so while on the move! So, the use of mobile websites ensures that people can enjoy a seamless browsing experience from their smart devices and do not need to wait till they get hold of a desktop computer.
Similarly, mobile apps are a great way to ensure a quick booking experience for the customers and keep them updated about any offers, events, and so on through regular app notifications. Also, apps empower hotels to market their property as well as their amenities to a much wider audience in unique and engaging ways.
Live and Up-to-date Information Sharing
Hotels use online Content Management Systems (CMSs) to ensure real-time information access for the end consumers. They can control the information that is presented to the users and can easily insert, modify, or delete any data within seconds.
The benefit of using a CMS is that all changes are instantly reflected on all the mobile devices of customers and, thus, hotels can save time which would otherwise have been spent in informing clients over the phone. Once the information about a service is modified, an automatic email is sent to guests to keep them updated. This content control ability enables the hotel management team to add any offers or events in real time and get engagement from the mobile users.
Better Trend Predictions Based on Customer Behaviour
The way in which customers or guests behave once they are inside the hotel-related mobile app and their subsequent in-app interactions help hotels gain valuable insights into the consumers' preferences. Would a hotel not be in a better position to predict the trending services for its existing guests with a large chunk of customer behavioural data at its disposal? Of course, the app data does go a long way in helping with such trend predictions and contributes toward better decision-making.
Such customer data even helps the daily operational activities of the hotel by enabling them to know the peak time intervals during which services are more in demand by the guests. The management team can thus ensure appropriate availability of the relevant hotel staff at such peak times.
Maintaining Long-term Relationships and Connecting with Customers
Apart from the traditional ways (telephone calls or messages) of staying connected with guests, hotels can now learn about the stay and food experiences of their customers via social media platforms (Facebook, Twitter, and so on) as well. More importantly, they can respond immediately to any consumer comments, feedback, or queries directly from the social media apps on the hotel's Facebook page or Twitter handle. Such prompt responses help to build a rapport with the guests and increase the customers' trust in the business.
Also, hotels use social media pages strategically to offer more discounts and freebies to their followers during lull periods. In this way, they attract guests easily to use off-season times for cheaper accommodation, food and drinks and thereby ensure better business!
Leveraging the Loyalty Program Feature
The ability to offer "loyalty programs" in mobile apps helps hotels bring about up selling and repeat business through their customers who also become their indirect brand ambassadors.
For example, many hoteliers and resort owners adopt the use of push notifications to send context-based messages to their customers based on their behaviour, purchase history, location, profiles, and so on. In fact, all the promotions and discounts, along with special events, are targeted through push notifications to encourage the app users to make the booking or purchase.
More importantly, such loyalty programs are applicable before, after, and during the stay of the guests at the hotel.
Encouraging Self-Service
With the advent of COVID-19 many customers may now prefer not to have face-to-face interactions and as such there is always scope for them to take advantage of specialty services which can be obtained instantly on their smart devices. The mobile apps can serve as a self-service option for the hotel guests in terms of:
Check-ins and check-outs
Access to their room via their mobile device
Laundry and dry cleaning
Dinner reservations
Room service orders
Appointments for spa treatments or massages
Online payments
Above are some of the popular ways in which the hospitality industry is undergoing transformation to leverage the benefits of mobile apps and technology and provide guests with a safer environment. Mobile technology is focused on streamlining services, improving customer experiences, and offering clients more value for money. And mobile apps are a great opportunity for hotel management teams to get more business as well as ensure ease of operations.
The hospitality industry is meant to be a service industry. Mobile technology in the hospitality industry is creating new parameters for service by creating personalized seamless experiences for clients.
Strong features within the app can provide entire customer experience. Thus, creating a bridge between the user and the hotel. Apps with such features breeds customer loyalty. Customer loyalty leads to referral and reviews on the portal that leads to growth.
HotelExecutive retains the copyright to the articles published in the Hotel Business Review. Articles cannot be republished without prior written consent by HotelExecutive.