New Rules of Social Media for Hotels in 2021
By Alan E. Young CEO & Co-founder, Puzzle Partner, Ltd. | January 31, 2021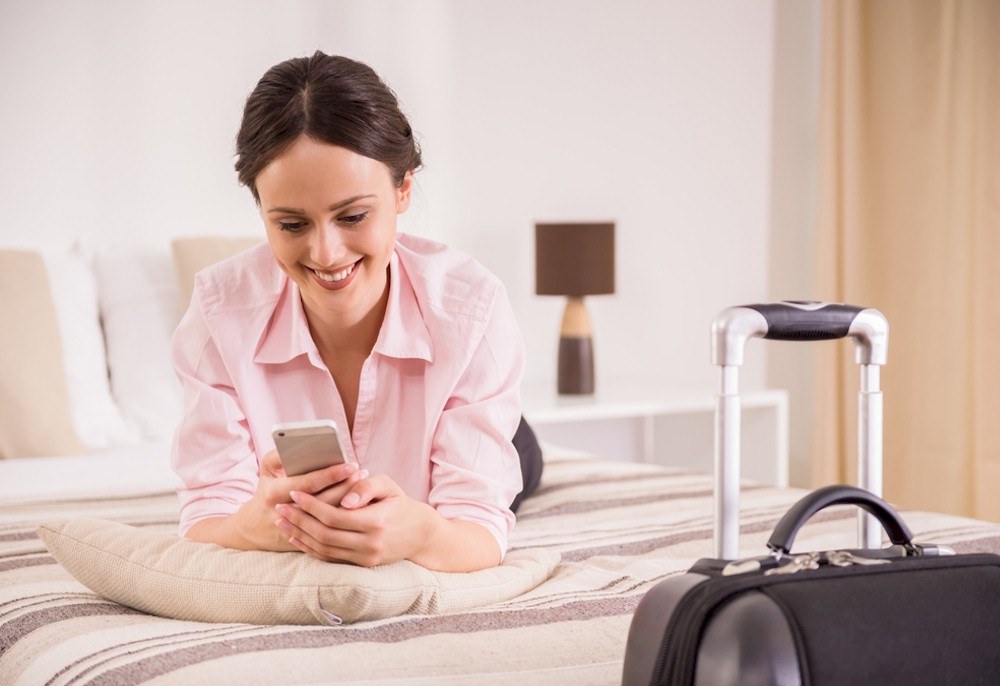 Erik Qualman once said, "We don't have a choice on whether we do social media; the question is, how well we do it." From a branding perspective, Qualman is entirely right. In many ways, we exist in two worlds – that of the offline experience and the online experience and, across industries, brands are expected to master both realms.
Social media is hardly a choice in a world that relies so heavily on the digital exchange. Instead, it's a consumer-led expectation, a looking glass into a brand's inner-workings, values, and production. More than that, it's a conversation starter, a way for brands to encourage consumers to open the door and, more importantly, invite them to stay awhile. It helps to amplify a brand's voice across an increasingly noisy, crowded room.
But, like most powerful tools, social media is a double-edged sword. If done correctly, a company's social presence can help to define their brand voice, convey their values and purpose, align their offering with target customers, facilitate enhanced consumer connection, and generate valuable momentum and influence from social sharing. However, if done incorrectly, social media can effectively tarnish a brand's reputation across the masses. There has, perhaps, been no better example of this than the coronavirus pandemic.
In March of 2020, the world as we knew it changed –  abruptly. Suddenly, our communities and loved ones were at risk, and, subsequently, many of the daily comforts and routines that were carefully woven into our lives unraveled. Stay-at-home orders were issued as COVID-19 cases continued their steady rise, and the uncertainty was palpable. We didn't yet know what we were up against or what the path to recovery looked like. We started to throw around the mention of "The New Normal" along with projected timelines that, with each passing month, were revealed as incorrect.
Offices closed their doors to their staff; businesses closed their doors to customers, events were reimagined for a virtual crowd, jobs were lost, home offices were established, and, for the travel and hospitality industry, business came to a grinding halt. It was clear to everyone that, at least for the time being, non-essential travel was off the table. And so, the question became... what now? How does a hotel market to prospective guests during a global pandemic, when fear and uncertainty have overtaken all other impulses and consumer behavior? More importantly, how have the events of 2020 impacted the rules of social media for 2021?
A Collective Shift in Social Behaviour
Over the last nine months, a social media approach focused on selling was simply not an option – but nor was silence. Consumer expectations for brand behavior had changed, and social media strategies would have to follow suit, but the desire for online connection had not dissipated. If anything, it grew. After all, we are social creatures, and suddenly, our appetite for interaction could only be satiated via virtual mediums. In fact, reports generated in March revealed a 40% increase in usage due to COVID-19, with views for Instagram Live and Facebook Live doubling in one week.
Social media's popularity is even more evident when you look at percentage changes for the year October 2019 to October 2020. In that time:
The total world's population grew 1.0%, +81 million
Unique mobile phone users rose 2.0%, +102 million
Internet users rose 7.4%, +321 million
Active social media users rose 12.3%, +453 million
Conversely, a Sprout Social Index report cites that consumers tend to unfollow brand accounts when they experience an inferior product or poor customer service. The main reasons that consumers unfollow brands on social media are:
Poor quality of product or support – 49%
Poor customer service – 49%
Irrelevant content – 45%
Too many ads from that brand – 45%
Privacy concerns – 39%
Negative press – 29%
Corporate scandal – 26%
Brands post too much – 24%
And while travel remained shuttered by global restrictions and safety advisories, hospitality brands were responsible for staying connected with their audience. But, what did that connection look like? Social media rules had changed, and hospitality brands couldn't expect to play the game if they didn't understand how to play.
Pandemic Protocols: Social Media Edition
Collectively, we came to face an interesting paradox. Our audience was online more than ever before, and, in the absence of travel, hospitality brands could assume that feelings of 'wanderlust' were omnipresent. In that same breath, however, anxieties and sensitivities were heightened. Messaging that failed to address current circumstances or convey a certain level of awareness and empathy could be interpreted as tone-deaf.
Where prospective travelers were once invested in the promise of deals and incentives, they were now more interested in brand voice and authenticity. They didn't want travel brands to capitalize on their online presence (after all, the influx in activity was rooted in hardship). Rather, they wanted brands to prioritize connection. They began to show a preference for useful content and brands that demonstrated they were listening to their audience. Leadership, accountability, and empathy were, suddenly, at the forefront of successful social media marketing.
In their "Connecting the Dots" annual report, Global Web Index revealed that, during COVID-19, support was more important than the price or quality of a brand's offering. When asked what they wanted brands to place more focus on due to the pandemic, 56% of respondents answered support, while 51% answered eco-friendly initiatives, and 49% answered value. The report also revealed an essential takeaway as we move into 2021: customers will be won and lost through everyday interactions.
New Pillars of Customer Service
With 3 out of 5 internet users noting that lousy customer service would negatively impact their purchase decisions and bad press inspiring a similar effect, customer service is more important than ever before. Only now, customer service goes beyond a great price, personalized service, or a timely response to an inquiry. Now, great customer service requires an emphasis on empathy and openness. An ability to look beyond each touch-point or transaction to see the customer on the other side, look them directly in the eyes, and say, "We're here for you. We see you. We appreciate you."
Social distancing may be the norm for quite some time, and as a result, we'll likely see even more hoteliers engage with guests using Chatbots and on messaging apps like Kik and Facebook Messenger. Though there are certainly benefits to in-person experiences, chatbots offer hoteliers and guests alike some big advantages, like shorter wait times and 24/7 availability.
As we brace for 2021, it's important to remember that people will still have fears related to travel and staying in hotels even in the wake of the pandemic. Our duty as hospitality leaders is not to refute these concerns; instead, we need to get ahead of them with a service approach centered on care and compassion and, more importantly, transparency and safety. Of course, this may look different for every brand and every consumer – but perhaps that is the point.
Genuine empathy requires understanding, and understanding requires personalization. We've always said that there is no 'one-size-fits-all' approach to customer service and marketing, but now that sentiment rings even more true. It's time to get personal. It's not enough to say that we care about our customers – we need to show it.
Small But Meaningful Change
At a time when economic and social concerns are heightened, the needs of consumers are, in some sense, simplified. Safety is at the forefront of everyone's mind and, in the coming months, it will remain a paramount consideration of prospective travelers. Hotels and airlines will be expected to lead with transparency across social media, using language and imagery to demonstrate enhanced safety protocols clearly.
Brands are expected to provide a willing and empathetic ear to traveler concerns, which can be reiterated through the communication of flexible booking policies. The employee experience will be treated with similar importance to the customer experience. Hotels are encouraged to utilize a range of internal and external support methods to ensure exemplary service.
Hospitality brands, moving forward, will be held to a higher standard of care. You are not only offering a dream vacation, a comfortable bed, or a momentary escape – you should represent a force for good in the lives of both your staff and your guests.
Now more than ever, people online are craving authenticity, community, and connection – and what your hotel brand stands for is incredibly important to your audience. In 2021, hotels will be more strategic with their use of social media. Posts will be published with intent, and social media pages will be carefully curated.
Use social media to invite feedback, listen carefully, lead with compassion, and pair purpose with continued action. Growing your brand in the wake of a pandemic is undoubtedly no easy task but, in many ways, it's provided an opportunity for hotels to reposition their brands with community, social consideration, and the wellbeing of guests at the forefront, as consumers hold brands accountable in leading the way to a better, safer future.
HotelExecutive retains the copyright to the articles published in the Hotel Business Review. Articles cannot be republished without prior written consent by HotelExecutive.