Adapting Your Online Presence & Strategy Towards Client Perception
By David Nuenemann Founder & Managing Partner, Shoreline Hospitality | January 31, 2021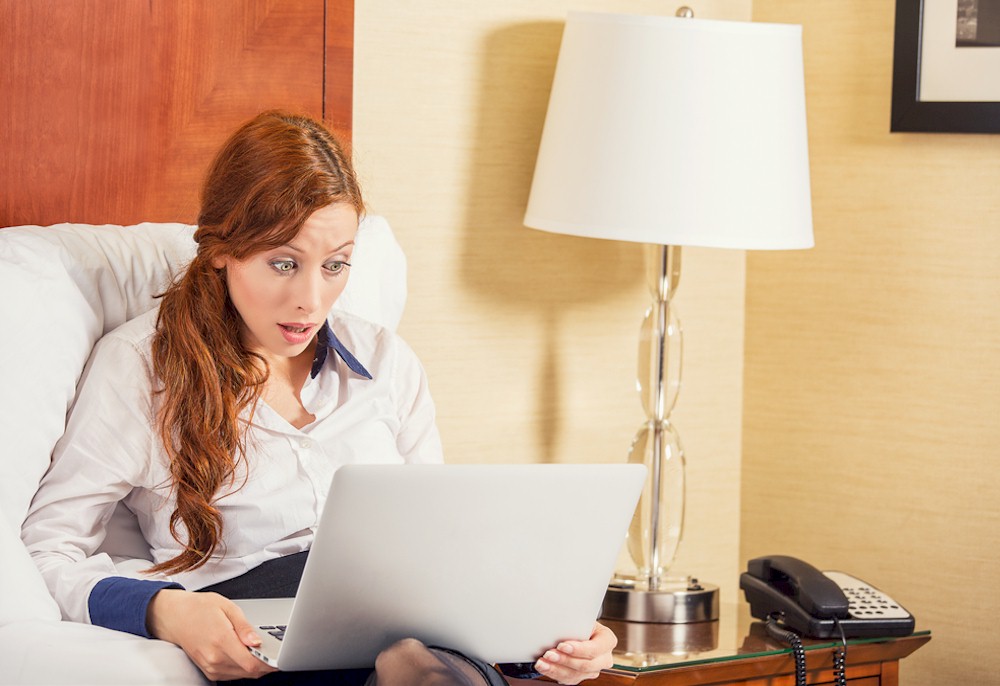 This article was co-authored by Andreas Acker, Founder & Partner, Shoreline Hospitality
Client perception needs to play a key part in your online presence & strategy, making sure you are carrying an image that truly identifies your brand.
As a business operator, it can be facile to lose your sense of perspective since it is very easy to forget that the average person on the street won't view what you're doing with quite the same reference as you.
Perceptions can become skewed, especially when you're trying to look at a product or service from the perspective of an everyday consumer and if you're not careful, you can end up presenting the total opposite of what you had set out to do.
Keeping your online presence up to date, interesting and engaging with your customers might seem a daunting task for many business owners who don't necessarily want to engage an agency but rather want to manage this themselves.
A structured approach is necessary, so you have to divide such undertaking in individual components: First your own website, which displays your identity and brand image. Whilst it is rather static, it should also be updated regularly and should get a facelift every few years.
The next component are all your social media channels which are very dynamic in regard to content. Whilst you don't want to engage on every channel there is, the ones you choose, which are right for your audience, have to be updated very regularly because if not updated, the better option would be to not have that channel at all. Content is key but it has to be authentic, interesting and shared across all platforms.
The last major component are all online review channels that also have to be maintained and updated constantly.
Below are some recommendations to ensure your online presence is perceived in the most positive way possible, considering all the components just mentioned.
Audit Your Existing Online Presence to Define the Status Quo
Take a good look at all of your web content, websites, social media posts & blogs and try to do this from the point of view of a consumer. You may need to be a little bit unconventional, but this can ultimately be a good thing in the long run. Ask yourself questions about what kind of message you're sending out into the digital world. Though your brand message may be absolutely on point, it's important to check for narrow undertones that could be perceived as negative or at odds with your core values. It can be difficult to do this as an individual, so consider asking employees and other professionals in the industry for their feedback as well. You could even survey some of your past/current customers anonymously as this is a great way to get objective, unbiased criticism on campaigns or specific pieces of content.
Benchmark Yourself Against Your Comp Set
Though an individual web presence is important, no matter what kind of industry you work in, there will inevitably be certain trends and habits that you need to follow in order to appear professional. Take a close look around at your key competitor's websites but focus on the way they use language to present information. Similarly, look closely at the way they produce videos or use images. Do they make jokes to appear a little more human? Are they trying to present an authoritative presence by demonstrating their in-depth knowledge of a product, service or concept?
Is their approach unpretentious, formal or somewhere in between? These are all essential questions that can take time to answer but thinking about communication on this level is paramount if you want to take full control of your digital identity as a business.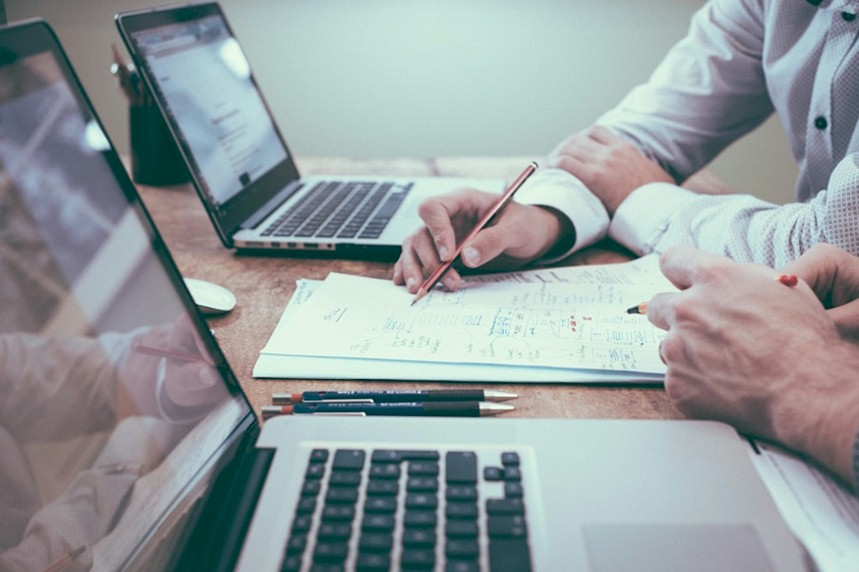 Identify Your Core Values & Key Differentiating Factors and Stick to Them
There will be a number of specific elements that make your business unique. It could be the way you present your products & services on your website or your personalized communication with customers during the sales process. The key is to identify how these features are perceived. If they come across as deliberate marketing gimmicks rather than something genuine that helps to consolidate your identity in the minds of your customers, they won't generally be received in a positive light. Think about the most successful brands: Apple, Nike or Tesla, just to mention few; all have very different but very distinct identities online. These brands work, because they capitalised on what makes them unique and maintained this brand voice throughout all of their campaigns.
Be on Top of all Third-Party Content
It is very hard to always stay on top of third-party websites, ensuring they publish the same information you do throughout your own channels.
Regular audits need to be conducted and third-party providers should be given regularly the latest content to ensure parity. Nothings is worse than having different information floating around the web, leaving your customers questioning which information are the most updated ones.
Another critical area, which should be monitored in a similar fashion are social media posts via associates; though this is generally more of an issue for larger companies with a certain number of employees, any poor quality or badly written social media posts can be extremely damaging to businesses. In addition to the absolute basics like spelling, grammar and tone, you should always be mindful of how the information you post online reflects on your perceived identity. An unintentional slander or misread joke can spell disaster in some cases.
The same can be said for any posts that seem disjointed or out of step with your brand identity. For example, posting a series of blog entries about, local grown, organic food and your health-conscious restaurant concept while your employees are chatting to customers about how much they love eating junk food in their spare time will send the worst kind of confusing, mixed message to anybody who has just discovered your business.
The Importance of Online Reviews; Be Particularly Open Towards Criticism
No matter what you do or how well you perform, there will always be people who don't like the way you operate. Instead of ignoring this criticism, try to use it to your advantage and accept it objectively.
In today's digital world, your reputation decides the success of your business. This is why maintaining a strong online reputation is a constant endeavor for every business. It is especially true for businesses in the customer-facing hospitality industry.
Therefore, we believe that the dealing with online reviews should be the core of your online strategy as far as client's perception is concerned.
Why Are Online Reviews So Important?
Reviews are an important source of information for any travelers booking decision.
Even if customers do not book their travel online, most of them will at least read review sites before making a booking decision. The increasing use of mobile devices for making travel bookings, further enhances the importance of online reviews for travel decisions. Customers trust reviews by other travelers more than they do official business communication because they assume that the reviews are independent.
In addition to the above, reviews are likewise important for you as a hotelier or an accommodation provider. Such reviews give you useful insights into how well you are perceived and what your guests expect. You can then use this information to identify gaps in your service offerings and take remedial actions to fill in those gaps to ensure better customer satisfaction.
Why Should You Always Respond?
Happy customers are usually quiet customers!
This is a reality that's easy to forget about, but it's true across all industries: if your users are simply quietly engaging with your product, that means they like it. There are primarily two reasons why a guest writes a review. One, he is extremely satisfied and happy with his stay and wants to praise you; or two, he is not at all pleased with the experience and wants to complain. Either case gives you a golden opportunity to show your current and future/potential guests that you care and hence, improve guest loyalty.
Whenever you receive a negative review, consider it an opportunity to assess the gap between your services and guests' expectations. Also, use this opportunity to demonstrate that you genuinely care for your guests' opinions and you are willing to improve.
Always remember that your answer to feedback won't be only visible to the person who wrote the review, but to all the customers who might be in search for their next ideal hotel.
According to SiteMinder, "85% of guests agree that a thoughtful response to a review will improve their impression of the hotel." So, whether it's a review from a satisfied or a disappointed guest, make sure that you reply to it in the best possible way.
Good reputation management involves monitoring what people are saying about your business, intentionally listening to your guests' demands and expectations, and positively reacting to their feedback. Needless to say, this should translate into either sustaining or improving customer service and quality of your products and services.
How Should You Handle Negative Feedback?
As discussed above, every negative feedback can be your chance to win over repeat clients as well as generating new leads. This is because the review and your response will be visible to a large pool of your customer base and you can make sure to turn it into your advantage by being thoughtful. Here's how you can handle negative feedback in a positive way:
Apologize - Needless to say, whenever you receive a negative review, the first step is to apologize. Sound empathetic and genuinely regretful for the unpleasant experience or stay your customer had to go through. Appreciate that he/she is taking time to bring the incident to your attention. Personalizing your apology to the particular user and the particular situation is also a good idea. After all, your consideration and thoughtfulness will make your brand come across as trustworthy.
Clarify - After apologizing, try clarifying why the said incident happened, without giving excuses for it, that is, accept your mistake. If you don't understand the situation fully, ask for more details so that you can investigate further into the matter. Also, propose a solution to it. By doing so, you show that you appreciate and ensure quality customer service and that you take the feedback seriously.
Commit - Your answer should show your commitment to improving. This is one of the ways to tell that you honestly care for your guests and the particular incident is a one-off mistake that you are ready to rectify. Your reply should describe the steps you plan to take to fix the problem, like provide better guest experiences, train your staff, improve your product quality, etc. Additionally, commitment to actually improve and implement amends, will make you better and your guests happier.
Compensate - You don't always need to compensate a guest but if the complaint seems genuine, significant and you want to pacify a serious complainer, one of the ways is to offer vouchers or discounts to him/her on the next visit. However, you should refrain from doing so online on a public channel so that other guests don't start complaining as well, taking advantage of your generosity. If you really want to compensate, take this 'offline' and ask for their contact details or suggest them to send you a private message.
In short, the response to negative feedback should be swift, empathetic and should define all the actionable steps you plan to take to correct the error and ensure improved guest satisfaction in the future. These above steps will make your business come across as a trustful, serious, and responsible entity. Remember – receiving negative feedback is normal; what's important is how you deal with it and eventually, improve.
It is pretty obvious, there are a lot of ways businesses can be perceived online by either their own content or content written by others. It is however very important that this is constantly updated with new content, reviews should be commented on, information about your business to be kept up to date across every possible channel. Afterall it is your brand image that's out there!
HotelExecutive retains the copyright to the articles published in the Hotel Business Review. Articles cannot be republished without prior written consent by HotelExecutive.