Real-Life Human Resource Lessons: 15 Best Practices to Thrive
By Renie Cavallari Founder & Chief Inspirational Officer, Aspire Marketing | March 28, 2021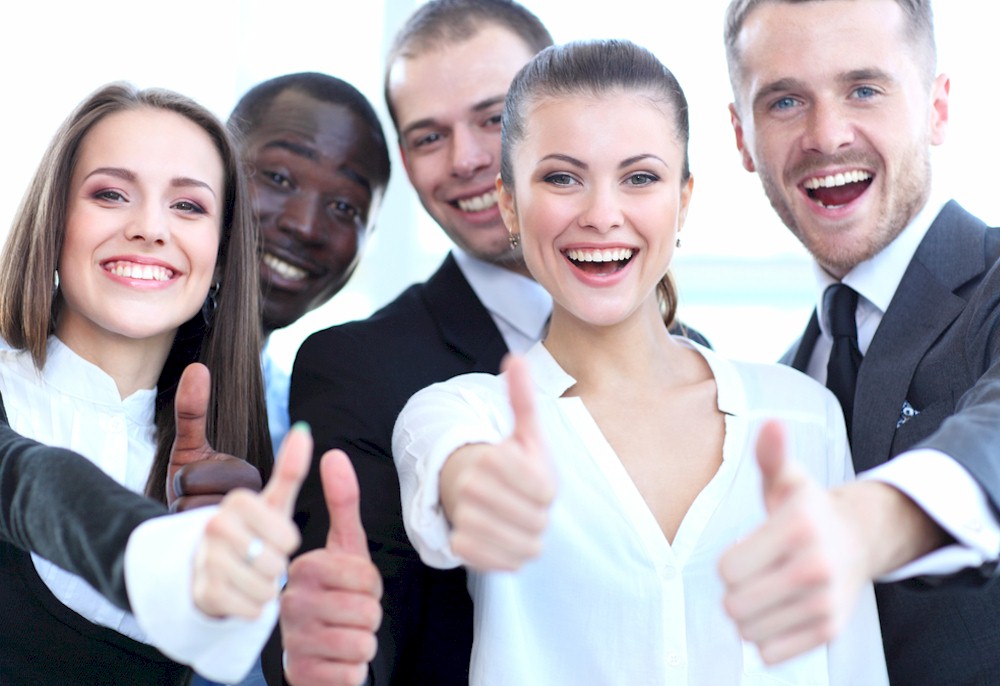 This article is a personal perspective of what it takes to thrive based on being a business owner in the crazy entrepreneurial trenches for over 25 years and having had the honor and real-life experience working with thousands of teams worldwide. Nothing gives you insights like the emotional ups and downs, the failures and oversights, and the joy of thriving.
Here's what I have learned along the way.
It is always about your people. I have worked with so many fantastic people over the years. Team members. Clients. Partners. Alliances. What I do know is that human beings are complex and, at the same time, simple. We all need connection. We all need people who believe in us. We all need a sense of belonging and the certainty that our contributions are valued.
People make life interesting. When leaders can create environments that turn on collaboration, the result is more creativity, better communication, fewer mistakes, more emotional engagement, and agility. People want to be a part of something they can be proud of regardless of their position or responsibilities. I have come to know that when you give people what they need, they play all in. Thank god for people!
Culture reflects leadership. For over 25 years, my firm Aspire has seen its own culture and many client cultures slip more than once. The pattern we've identified is consistent. Ever so quietly, negativity found its way into our team members' spirits. It started with a quiet act of a few-feelings of resentment or massive productivity without taking time for self-care. Nothing kills the human spirit like burnout or the constant feeling of being overwhelmed. It really doesn't matter how it started as much as how proactively we jumped on the issue.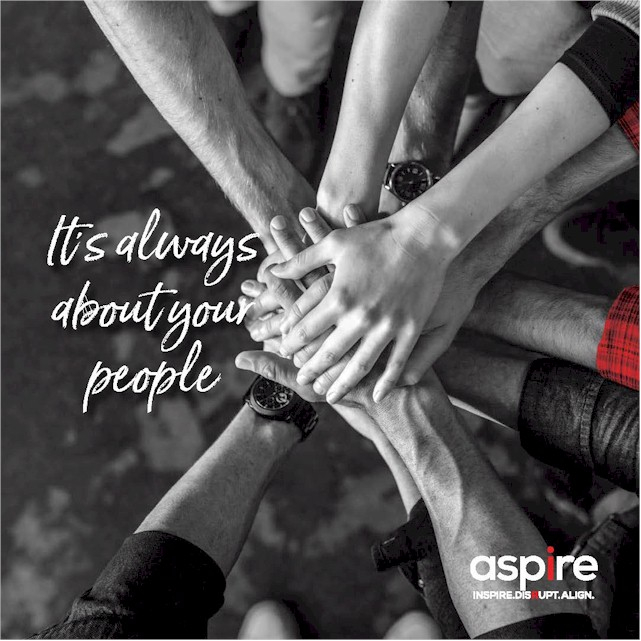 Culture is the heart and soul of every organization. It has to be tended to. Like your body's health, culture can have ups and downs, and one thing is for certain, if you don't take care of your culture, it will become unhealthy. Leaders must react to the signs as they are responsible for their organization's health. An organization's people always tell the story of the culture, and leaders set the stage. Those little culture cards everyone hands out aren't your culture. They are your intention. Your culture is how your team members and customers think, act, and commit.
Who you hang with is who you become.  Your environment is a derivative of the people you are surrounded by. People are either enhancing your world or depleting it so take a look around. You may find that some people are best when kept at a distance. On the other hand, COVID-19 caused us to lose our ability to connect and collaborate physically, which has impacted our environments.
Finding people who inspire you, push you outside of your comfort zone, make you laugh, and bring your world happiness, are your people. You want to hang with "believers." Those who believe in you. Proactively create time to get together with "your people," even if it's virtually. Believers fill up your tank. Believers are your personal Board of Directors. If you don't have a Board, get one.
You can only control yourself. Face it, we are all control freaks. When things are easy-peasy, most people tend to be "chill," which does not qualify as part of the definition. Our need for control generally kicks in when we want things a certain way, specifically our way, or we feel that there is too much chaos. Regardless, what is most important to accept is that you cannot control how other people think or act, so do yourself a favor and stop trying. You are wasting your energy on a no-win game. In the end, your thoughts and actions are the only things you actually control.
Head-trash is the leading killer of human potential. Head trash is those nasty, negative voices in your head that undermine your spirit, decrease your leadership effectiveness, and generally speaking, don't bring out the best in you. If head trash is running your life, you have a hard road ahead. Nothing positive comes from negativity, and without the right mindset, you won't have what you want. Head trash doesn't serve you, and you were born to serve the world. Learning how to dump your head trash is foundational to a happy and joyful life.
Tenacity matters. People ask me what I did to have the life I have created. I always say that I constantly surround myself with great people, I strive to learn something new every day, and I play all in just about all the time in everything I do.
There really isn't a magical formula. I don't know a person who has had the life they want without committing to do what it takes to make it happen. Effort is required-Hard work matters. A good sense of humor helps.
It's okay. You aren't everyone's flavor. Stop wasting time worrying about what other people think about you. You can't control other people's thoughts or perceptions. Most of my early career people would say, "you are too strong, too driven, too energized…" implying it was a character flaw. It always made me feel bad and made me question if I should play smaller. Thank god I never listened.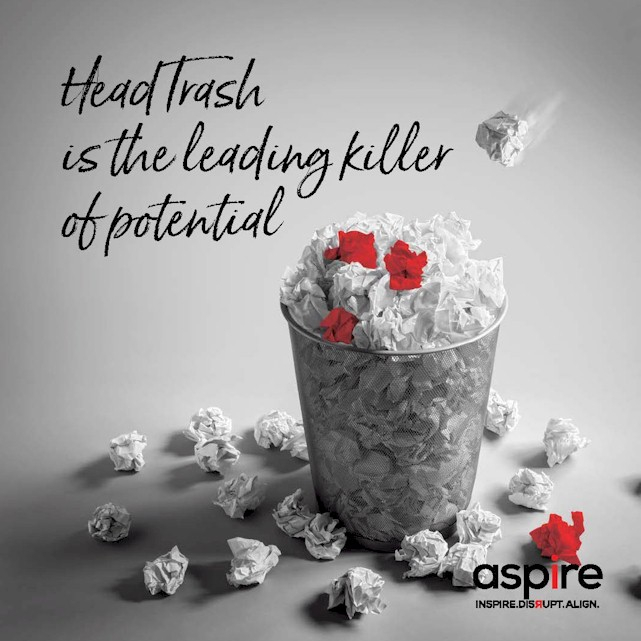 Here is my Kool-Aid Formula for being my best self:
Know who you are
Stay true to what you value, especially when it's challenging
Work on your "stuff." This is the "stuff" that doesn't bring out your best self. We all have it. It is the stuff that will limit your potential in any aspect of your life, from love and friendship to business and health.
Showing up is a loser's game. Playing all in is how to have the success you want.
Accept that you may not be everyone's flavor. It's okay. Not all teams, organizations, friends, or even lovers are a good fit. Go and find your people.
People come and go. Being an employer for over 25 years has had its ups and downs. I hate losing talented people, and I have had to come to peace that their choice to leave was a personal one. Inevitably, they needed something that we could not provide.
I am so grateful that I remain connected to most of them and am so proud of how they have all thrived. I believe that the real challenge is helping people leave without feeling a need to blame and shame. The real opportunity is to respect each other as we go "our separate ways.". I still hate losing talented people, and I have come to know that it's an opportunity for everyone to learn, grow, and succeed at a higher level.
Fire the pukers. The blamers. The shamers. The C.A.V.E. (Constantly. Against. Virtually. Everything.) people. Making others wrong doesn't serve anyone. When we own our problem, we move to a solution quicker. Excuses are boring. Pukers are the cancer of any organization.
If I learned one thing over and over, it is that you must find the courage to fire the pukers. Stop waiting for them "to come around." They aren't coming. They are good people, and for whatever reason, at this time, they simply aren't the right fit. We have all experienced it when the leader didn't make the tough call, and the puker destroyed the team's dynamic. I believe this is also true with clients. Sometimes it just isn't a match (see above: You aren't everyone's flavor.)
Time is all you have, and you want to invest it in positive and committed people. They are the people who make the difference.
Self-awareness is one of life's most underrated skills. When you are self-aware, you can self-reflect. This allows you to learn from mistakes, clean up the inevitable messes you make along the way, and opens your mind to what else may be possible. Vulnerability is a strength. No matter how fantastic or painful at the time, every experience has value if you choose to reflect on it.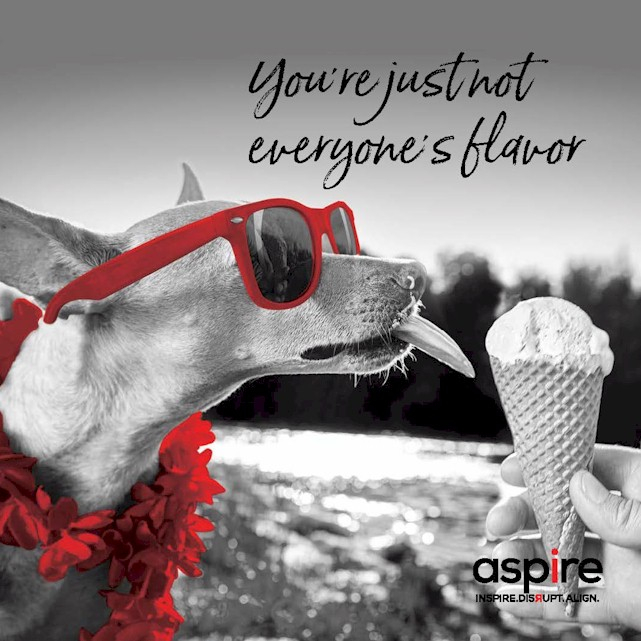 The more self-aware you are, the more you evolve and open yourself up to your true potential.
Align to thrive. Hands down team alignment is the greatest predictor of organizational success. Everyone leads regardless of their position, as leadership is a behavior, not a position. Alignment comes when leaders actively use the 6 Pillars of Intentional Leadership™:
1. Connection
2. Clean Communication
3. Compassion
4. Higher Purpose
5. Participation/Engagement
6. 100% Responsibility/Accountability
Clarity creates productive action.  When a person is clear on what they want, they naturally move towards it. The same is true at work. When you are clear on your measurable deliverables, you focus differently.
Clarity has never been more important than today. Our world's chaos coupled with the sometimes endless stream of negativity and fear makes our mind noisy. Noise steals our energy and makes us lousy listeners. When we don't actively listen, we make foolish mistakes and have more upsets. A noisy mind keeps us up at night, and ultimately it decreases our ability to take the productive action we need to achieve what we want.
Tell me I'm valued. Most people need emotional nourishment. Give it to them regularly. It's a free commodity, and it's of high value. Enough said.
Balance is nonsense. You are always out of balance. Some days family is first. Other days, and nights, it may be work. Own it. Embrace the reality that every day has a different imbalance. I can't tell you how many years I spent feeling bad after putting balance on my new year's resolutions list.
It isn't balance you long for. It's joy. How you get your joy is your choice, and if you have joy, you not only have balance, more importantly, you have success.
Lead from love. It may sound fluffy, and it is not. Love fuels our joy and establishes a space of gratitude. Gratitude feeds our compassion for others. In my opinion, success is best measured not by how much money you make, the car you drive, or the title you have. Success is measured by how much joy you have in your life.
Be in love. Love your craft. Love those you get to hang with. Love those who raise your bar. Love is all there is.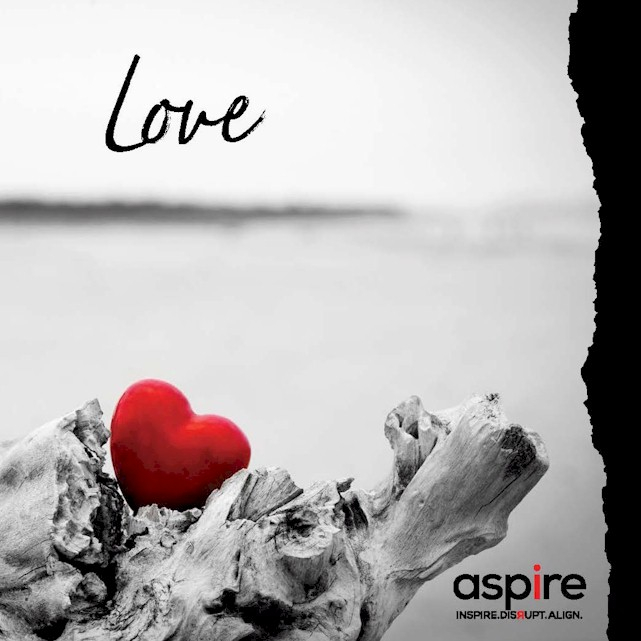 Here is my leading people recipe:
WHAT PEOPLE WANT©
(A poem by Renie Cavallari)
People want to know that you believe in them.
Encourage them.
People want to feel they can trust you.
Talk to them.
People want to learn and grow.
Coach them.
People want to know they are important.
Acknowledge them.
People want to see what is possible.
Give them eyes.
People want to know that their contributions matter.
Recognize them.
People want to believe that they are valued.
Tell them how.
People want to feel hope.
HotelExecutive retains the copyright to the articles published in the Hotel Business Review. Articles cannot be republished without prior written consent by HotelExecutive.