Unprecedented Lead Generation Technology Released by Knowland
Group data provider redefines meetings and events sourcing with new prescriptive lead-generation solution
Washington, D.C. - October 3, 2017 - Knowland, the leading intelligence provider for the meetings and events
industry, announced the release of its brand new lead-serving technology that finds, qualifies, and delivers group opportunities that match a specific property's needs. This technology is available as part of the company's Insight Elite platform and leverages Knowland's vast database of group meetings and events data to analyze group booking patterns and identify qualified meeting opportunities that match a hotel's needs based on a group's past buying behavior.
"Our goal is to relieve major pain points for our customers, such as lack of time and lead spam from other third-party sources. With technology doing the heavy lifting, group sellers can work more efficiently and increase the chances of finding better qualified group business," said Tim Hart, CEO of Knowland.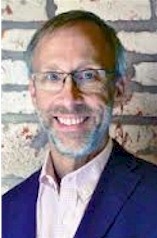 Tim Hart"Insight Elite will help our customers isolate best-fit opportunities and increase conversion rates by focusing on more qualified meetings they can source without a third party."
"Up to this point, group data and intelligence tools supported descriptive analytics by providing an organized view of what happened in the past," said Steve Reiser, Knowland's Executive Advisor. "Insight Elite finally empowers group sellers with prescriptive analytics that automate the process of pairing hotels to the future opportunities best suited for them. This is something that has been available on the transient side, but hasn't been possible for the group side until now."
"Insight Elite is the next big thing in data strategy as far as finding group," reported a Regional Director of Sales and Marketing at a major hotel brand who partnered with Knowland to test the product. "We're extremely excited about this product and look forward to taking part in the new era of lead generation."
About Knowland
Knowland provides group data and innovative technology to help hotels, CVBs, and other venues drive revenue with meetings market intelligence. Knowland offers extensive insight into market analytics, industry trends, and powerful benchmarking for booking better-qualified group business. Acting on behalf of the hospitality industry as a whole as well as its customers, Knowland continually strives to increase transparency of the group market and deliver best-in-class meetings and events sales solutions. Visit us at www.knowland.com
Media Contact:
Jim VanDevender
Chief Marketing Officer
Knowland
202-312-5880 ext. 5737
/>jvandevender@knowland.com
/>www.knowland.com