If you are having trouble viewing this email, please
click here


HOTEL BUSINESS REVIEW

Best Practices in Hotel Management & Operations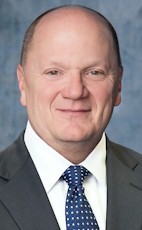 Lessons Learned from COVID-19's Impact on Hotel Operations and Employee Engagement
Ed Burke, Vice President of Rooms and Engineering with Aimbridge Hospitality shares his insights on the impact of COVID-19 on hotel operations. He discusses how he led his team to establish best practices, including a three-point training program called AIMClean, how to boost staff morale and engage teams, and what the future, post-pandemic world will look like as more consumers start traveling again.

APRIL FOCUS

Guest Service: Health and Safety First
Bahama Resorts Adapt to Maintain Safe, Welcoming Experience
Who could have predicted that the most desirable hotel amenity of 2021 would be a complimentary COVID-19 test? As the tourism industry bounces back, hotels and resorts across The Bahamas are reinventing the guest and guest service experience through innovation and adaptability, writes Nassau Paradise Island Promotion Board CEO Fred Lounsberry.
DAILY HEADLINES - Thursday Apr 8, 2021
ARCHIVES

More from our online Library Archives...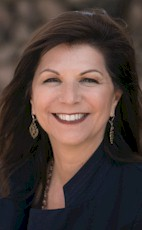 First Impressions: The Seriousness of Touchpoints in the Customer Experience
First impressions happen in a nanosecond. They are not singular moments. They tend to build on each other and, once they are formed, they are hard to shift. From the moment a potential guest explores your website, sees a single comment on TripAdvisor, Yelp, Instagram or other social media post, your fingerprints are establishing impressions that tell your story. Today, first impressions are ongoing impressions. They build your brand DNA for better and for worse. Here are a few tips to help make better and lasting first impressions on your guests.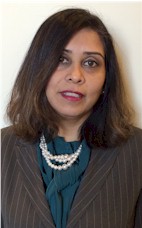 'Please Let Me Help You!' - The Yin and Yang Of Altruistic Behavior
Altruistic behavior is associated with an act that is purely selfless and truly noble. An altruistic organization culture can beget quality service which in turn can beget opulent reviews. This behavior can also impact positive morale among guest service staff thus boosting overall work performance. Hiring front-line employees with certain personality traits can guarantee hues of selflessness on the job. It is an employee's inner desire to display selfless acts towards guests, and a leader's goal to cultivate organizational citizenship behavior among its employees. A hotel property that embraces internal and external altruistic behavior will truly reap its benefits.



You are receiving this newsletter through hotelexecutive.com. This email was sent to {EMAIL}.
To remove yourself from this and future mailings please unsubscribe here