Today's News...
Hotel Newswire Top Pick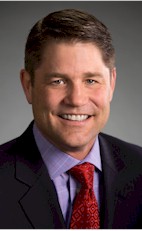 Brand Flexibility Builds Better Designs, and Lasting Partnerships
By Alan Roberts, Global Head, Embassy Suites by Hilton
Whether developing a hotel in a major metropolis or rural town, the key to success is a collaborative effort between the hotel brand and ownership group that infuses flexibility and open communication at every stage. Alan Roberts, global head of Embassy Suites by Hilton, and Gregory Steinhauer, president of American Life, Inc., discuss how they worked together to marry out-of-the-box thinking with proven Embassy Suites' best practices when developing the Embassy Suites by Hilton Seattle Pioneer Square. The result is a customized and high-performing property that stays true to both its location and brand standards, delighting guests by delivering the amenities they have come to expect with unique locally-inspired flair. Read more.
Library Archives
Hotel Newswire Headlines Feed