Today's News...
Hotel Newswire Top Pick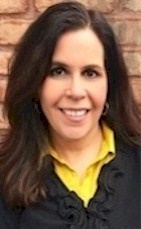 GDPR and Its Impact on Digital Marketing: What We Think We Know
By Leora Halpern Lanz, President, LHL Communications
GDPR is defined by the EU's Data Protection Agency and "regulates the processing by an individual, a company or an organization of personal data relating to individuals in the EU." A new world of GDPR compliance is now upon us. We must pay attention in order to prevent an infliction of hefty financial penalties or perhaps even damaging negative word of mouth. In our world of lodging and hospitality, the issue of personal data and privacy protection has been rampant and now marketers have to be even more in tuned to potential consequences. Hospitality companies must become hyper-aware of digital marketing practices and management of customer personal data. Read more.
Library Archives
Hotel Newswire Headlines Feed