Use Pre-Merger Planning to Ensure Successful Post-Merger Integration
By Theodore C. Max Partner, Sheppard, Mullin, Richter & Hampton LLP | December 17, 2017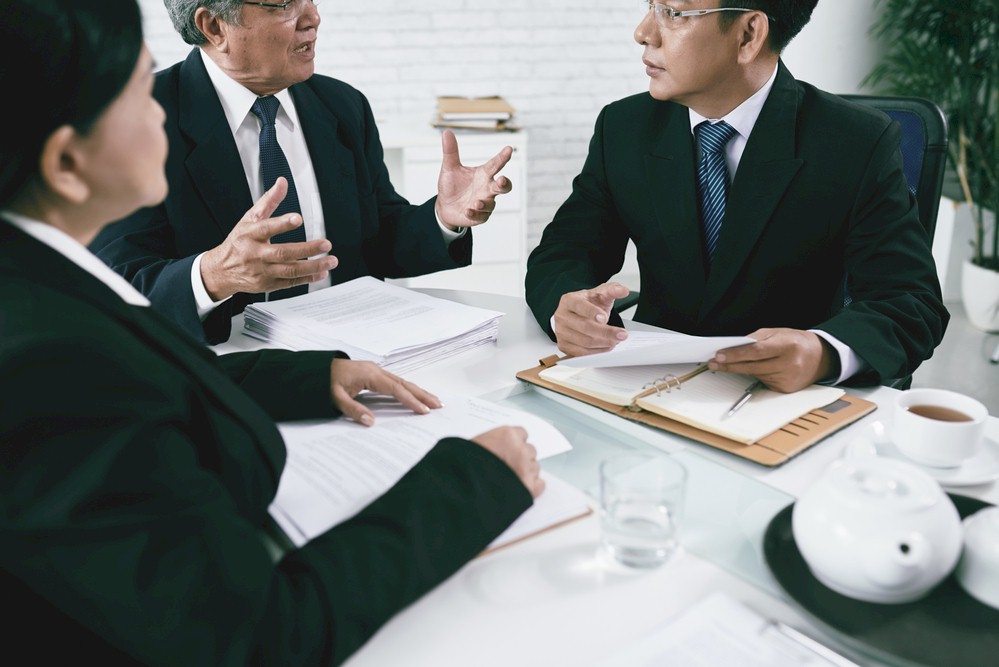 Globalization, technology and innovation, evolving guest preferences, and the sharing economy are driving a continued trend of consolidation in the global hospitality industry. The future success of a merger or acquisition often depends a great deal upon the acquiring company's skill and talent in integrating the target company, with its separate and different operating methods and distinct culture.
Where the integration of the target company is poorly planned or implemented, this deficit may frustrate the acquiring company's ability to realize the scope or scale synergies and cost-sharing benefits that justified the transaction ( and concomitant deal expense ) in the first instance, resulting in failure.
Consider the following:
Hospitality mergers which combine different operating models, systems and cost structures require harmonization of duplicative non-real estate functions ( human resources, finance, legal, etc. ) to lower costs and create a consistent consumer-facing organization to avoid consumer confusion and depletion of revenue;
The impact of a merger or acquisition is often measured in terms of occupancy and average daily rate. The base impact consists of the effect that any new hotel rooms in the lodging market has on any existing hotel while the incremental impact measures the effect of the shared brand affiliation, including a common reservation system and technology, website, natural and intended marketing programs, frequent guest program, and similar brand recognition. Average daily rate also is a critical measuring stick, particularly when evaluating incremental impact, as the combined branded reservation system and frequent guest program often generates higher demand, leading to a proportionately higher average daily rate;( 1 )
Increased operating costs, such as labor, rents, collective bargaining agreements and structural costs can diminish the value of the acquisition or merger. It is prudent to anticipate added costs of integration, which average 14% of total deal value;( 2 )
Lack of communication and uncertainty can result in the departure of key employees and customers for both the acquiring company and the acquisition target. Studies show that 47% of key employees will leave within the first year and 75% within the first three years.( 3 )
The best strategies for integration with acquisitions involve the following steps to capitalize on the value of the target as it and its people are integrated into the acquiring company: ( 1 ) planning integration at the earliest stages, including making integration part of the due diligence process, if possible; ( 2 ) focusing upon and bringing together disparate firm cultures; ( 3 ) establishing quantifiable performance goals based upon identified and identifiable sources of value; ( 4 ) evaluating, attracting and retaining the best talent.
Post-Merger Integration Must Start Early
Successful integration needs to be carefully planned and put into place well before the closing. A great deal depends upon the nature of the deal. An initial determination is whether the transaction is a scale transaction -- an expansion in the same or a highly overlapping business -- or a scope deal -- an expansion into a new market, production or channel, and most hospitality transactions by their nature combine aspect of both types of transactions. Scale transactions are typically designed to achieve cost savings and will usually generate swift benefits. Scope transactions are oftentimes designed to generate additional revenue. These transactions may take more time to realize their goals, because cross-selling and other forms of revenue growth are more difficult to achieve than cost-savings and economies of scale. Scope transactions generally are more difficult with which to achieve success.
As a preliminary matter, the corporate cultures and the basic facts in terms of operations, management objectives, employment contracts and intellectual property need to be identified and evaluated by the acquiring entity. It also is important to identify and establish a timeline and progress milestones with operating and financial performance targets. If possible, the acquiring entity should establish an integration management structure and plan early in the acquisition process and dedicate employees and resources directly to the integration process. Responsibility for achieving key performance indicators and targets should be allocated, programs should be monitored and success should be evaluated on a periodic basis. If possible tasks to ease the integration can be streamlined or initiated at early stages. For example, the acquiring entity should plan any legal formations, transfers of ownership, and consolidations of third party vendors, operations of financial functions well in advance of the closing so that implementation of integration can occur swiftly and seamlessly.
Integration and Harmonization of Cultures Is Essential
Within the hospitality industry, the unique nature of any given company can pose additional challenges, especially where the target and acquirer possess different histories, language, cultures and purpose. The merger and harmonization of culture and purpose are equally as important as integration of systems. It is important to commit to the culture which the acquiring entity wishes to result from the integration, discuss the integration process, and put the cultural integration into practice. A cultural diagnostic, which is performed as part of the evaluation of the target and/or as part of due diligence, can help to reveal the gaps between the two entities, provided the evaluation is appropriately skeptical about internal biases in each of the respective companies.
Leadership needs to clearly communicate the strategic vision and cultural focus of the newly formed entity. Defining organizational purpose is important to engage employee shareholders, create transparency, and inform future decision-making.
One best practice is for management to bring together key employees from the acquirer and target in cost and revenue summits directed at identifying bottom-up opportunities for cost and value creation. This not only reduces merger stress, but also enhances the ability to retain valuable employees and has a significant effect on post-merger performance.( 4 ) Oftentimes, one series of summits can focus on cost savings, which feature brain-storming and goal setting to be endorsed by management. The second set of summits would focus on revenue generation, with an emphasis on the greatest opportunities, encouraging collaboration and creative thinking between the managers and employees at the two entities. Following such summits, the company managers could set targets and initiatives for the post-merger company and a timeline upon which such progress against the targets could be measured. As part of those activities, cultural training and implementation of a culture transition plan, including the preparation of transition communication activities and conducting transition promotion training can help unite the two companies in a common culture and purpose.( 5 ) Care should be taken to maintain confidentiality and foster the view that two companies are being combined to create a new and better organization, especially where offices and cultures are being integrated across international borders.
Focusing on Legal Best Practices for Post-Merger Integration
In order to effectuate successful post-merger integration, the legal component of integration and due diligence and post-merger integration objectives need to be clearly articulated in advance. A post-merger timetable and plan should be discussed, agreed upon and implemented in advance. The due diligence process should provide the acquirer's legal team with an overview of the contracts, ongoing litigation, employment and labor issues, intellectual property protection and enforcement issues, and any corporate cleanup that may be required. This list can be broken down into the following checklist to anticipate post-merger integration issues:
Contracts - What assignments or consents are required ( which were not obtained prior to closing )?; What contract issues are outstanding ( defaults, breaches, cases, and claims )?; What possible economies of scale are there with common vendors?; What, if any, issues are being addressed by a transition services agreement ( "TSA" )? The TSA is a tool that can be used to ease the transition process and post-merger integration. But, the TSA is not a substitute for proper communication and pre-merger planning. In order to use a TSA effectively, systems and processes need to be clearly identified. The TSA also needs to be tailored to the particular deal circumstances and expectations for post-merger integration need to be realistic. As a result, with regard to hospitality industry mergers and acquisitions, the TSA affords a bridge to post-merger integration but not a complete solution;

Ongoing Litigation - The acquiring company needs to scrutinize, evaluate and manage: ( i ) ongoing litigation; ( ii ) transfer or replacement of legal counsel; ( iii ) getting up to speed and managing deadlines and litigation schedules; ( iv ) addressing insurance coverages; ( v ) addressing indemnification and/or holdback or carveout issues in litigation;

Intellectual Property - Performing an intellectual property audit of the acquired intellectual property assets and incorporating the intellectual property within the acquiring company's intellectual property enforcement regime; assessing the target company's system for capturing and clearing intellectual property; coordination and integration of IP databases; ensuring proper assignments of target company's intellectual property. The scope of intellectual property assets needs to be identified at early stages and the ownership, validity and risks associated with copyrights, trademarks, patents and trade secrets need to be assessed as part of the due diligence process. All relevant contracts and licenses and any employee or third party rights by contract or position need to be analyzed. It also follows that the assignability of any contracts and licenses need to be assessed and confirmed;

Employment and Labor - The acquiring company needs to address the following: ( i ) legal issues of economies of scale and downsizing; ( ii ) transition to and consolidation of benefit plans; ( iii ) harmonization of personnel review practices; relocation, severance or retention bonuses; ( iv ) change of control issues; ( v ) managing employment agreements and option plans/equity awards; and ( vi ) immigration issues;

Compliance with Privacy Laws - Understanding the target's privacy policies ( business and consumer-facing ); harmonization of acquirer and target's privacy policies;( 6 ) implementation of harmonization of privacy policies;

Corporate Compliance - Post-closing regulatory modifications and approvals; implementation of compliance training and education ( FCPA, Sarbanes-Oxley, privacy, securities, and ethics and business standards );

Transition Services Agreement - Need to consider whether the intellectual property and deal points require implementation of TSA ( aspects re indemnities, ongoing contracts and litigation, special circumstances ).
The surge in mergers and acquisitions in the hospitality industry presents a great opportunity for companies to take advantage of advances in technology and innovation to create transactions afford competitive advantages and returns due to the enhanced scale and scope of the resulting entity by acquisition or merger. In order to succeed on the national or global stage, the acquiring company must take advantage of its skill and talent to effectively and expeditiously integrate the target company with its own operating systems, methods and culture. Failure to do so, especially at the earliest stages of the process, may frustrate or harm the acquiring company's ability to realize the desired scope or scale synergies and cost-sharing benefits.
References:
( 1 ) Heidi S. Nielsen, "Conducting Impact Studies, " www.hospitalitynet.org ( November 15, 2017 ).
( 2 ) The Right Combination: Managing Integration for Deal Success, " EY and Merger Market, 2014.
( 3 ) Timothy J. Galpin and Mark Herndon, The Complete Guide to Mergers and Acquisitions: Process Tools to Support M&A Integration at Every Level ( 3d ed. Jossey-Bass 2014 ).
( 4 ) See, e.g., Gunkel et al., "The Human Aspect of Cross-Border Acquisition Outcomes: The Role of Management Practices, Employee Emotions, and National Culture, " 24 International Business Review, pp. 344-408 ( 2015 ).

( 5 ) P. Iannone, "Voices: Pre-Merger Integration and Retention, " Accounting Today ( July 5, 2017 ). ( "The business of employee retention and integration should really begin during the merger talks. Dealing with this important issue only post-merger period ignores the reality that firm culture comprises both 'leadership culture' and 'employee culture.'" ).

( 6 ) With regard to the disclosure of personal data between signing and closing, care needs to be taken to ensure that any disclosure of personal data must be in compliance with all relevant national, state and local laws, contractual restrictions and privacy policies. For example, failure to comply with published privacy policies constitutes a violation the Federal Trade Commission's Section 5 and may implicate the California Online Privacy Protection Act of 2003. Under European Union Laws, the disclosure of data relating to identified or identifiable individuals must comply with EU Directive 95/46/EC of October 24, 1995 and, commencing on May 25, 2018, the Directive and the national laws implementing it will be replaced by the General Data Protection Regulation ( the "GDPR" ), which enhances existing legal requirements, creates new rules and fines for non-compliance. In addition, sharing such personal data is only allowed once a merger and acquisition deal is finalized.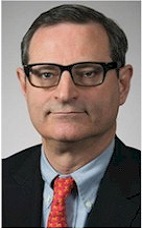 Mr. MaxTheodore C. Max is a partner at Sheppard, Mullin, Richter & Hampton in New York. He co-leads the Fashion, Apparel and Beauty group. His focus is intellectual property protection and litigation, advertising and media consultation and clearance, and transactional and licensing matters. Mr. Max has counseled clients on, and litigated cases involving cutting edge copyright and trademark law. He has assisted clients to identify, protect and preserve intellectual property assets. He also has experience developing and implementing anti-counterfeiting programs and pursuing civil and criminal enforcements. Mr. Max has actively litigated intellectual property issues, as well as licensing and franchise disputes. Mr. Max can be contacted at 212.653.8702 or tmax@sheppardmullin.comExtended Bio...
HotelExecutive.com retains the copyright to the articles published in the Hotel Business Review. Articles cannot be republished without prior written consent by HotelExecutive.com.
Share this article with your industry colleagues