How to Handle Issues on Your Hotel's Social Media Platforms
By Jamie Sterling Marketing Manager, Hastings House Country House Hotel | January 31, 2021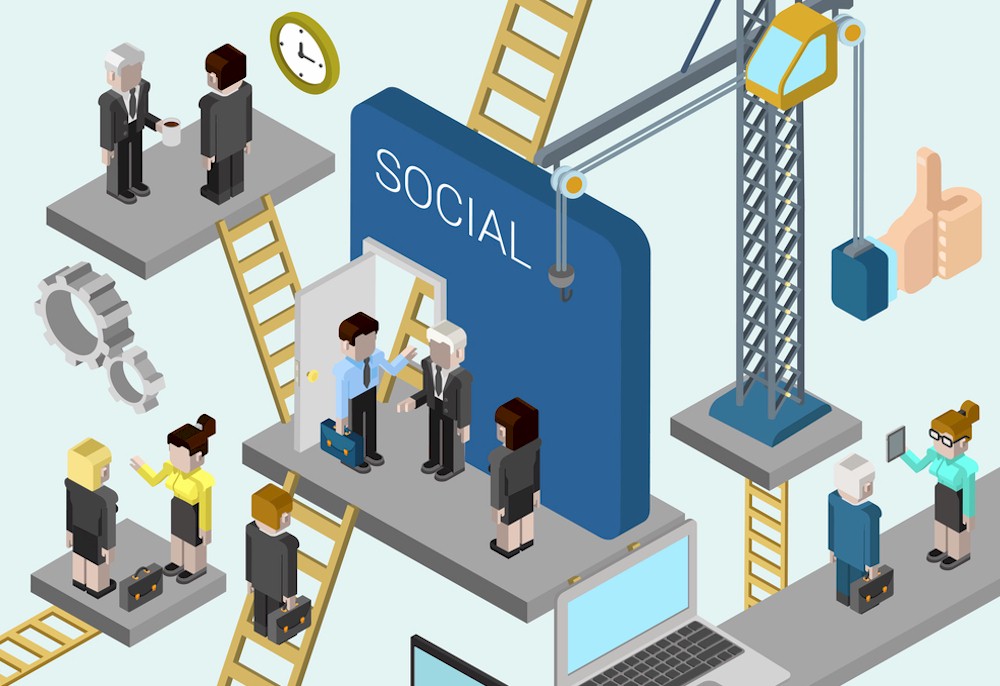 We all know we need to have a presence on social media. It's a free opportunity to reach your audience directly, it's a great way to define your brand and build up your image, and it's an excellent tool for communicating with your target market.
However, while we've embraced that our approach to social media needs to be strategic and well-thought out, if we're going to use it to effectively achieve our marketing and revenue goals, we need to keep in mind that social media is, first and foremost, a dialogue.
Managed properly, social media is not merely an outlet to dump your property photos and your latest promotions, however appealing they might be. It's a two-way conversation which means that, at it's very best, social media is for engaging your guests and potential guests in a carefully controlled discussion that builds your relationships, inspires trust in your property, and encourages loyalty to your brand.
Now more than ever, it's important to understand and utilize your social channels to their full potential. Since 2015, social network growth rates have averaged 12.5% year-over-year counting more than 3.81 billion users worldwide in 2020. That's 63% of the world's population over the age of 13. The average amount of time spent on social media is also steadily increasing, from 90 minutes in 2012 to a total of 3 hours a day for adults in 2020.
In order to make the most of these channels, to effectively capture and hold the attention of our guests and to positively share our brand, we also need to consider what people's motivations are when they take to these platforms. Social media users come to interact with friends and family, to stay informed of current events and trends, to share updates, thoughts, and opinions, and to be entertained.
Likewise, when we manage our social media communities, it's wise for us to understand what issues might come up in this space. As has been recognized for the past several years, polarization has been growing along with our collective propensity to anger. The current circumstances with the global pandemic make it all too clear how hot-button issues can impact both our hotel operations and our guest experience, and ultimately, our reputation.
Like driving in heavy traffic, social media is a place where people are often riled up by small stressors, in this case - the barrage of fear and anger-mongering posts. Similarly, like road rage, social media provides the physical separation and the relative protection of anonymity to make people feel comfortable with lashing out without any real consequences. Yet, unlike the anger of driving in traffic, lashing-out on social media is contagious. If it picks up speed, a negative comment can create an online crowd-mentality that snowballs into viral outrage.
Naturally, this is not something anyone wants to be the target of, least of all your hotel business. But while it may sound equal parts terrifying and overwhelming, here's how to handle issues, whether political, controversial, or emergency-related, that might try to find a home on your social media pages.
1. Be Proactive
You'll be quicker and better equipped to respond to negative comments when you're proactive about understanding potential issues, as opposed to merely reactive. Stay up to date on general news headlines around the world and in your immediate area, especially when current affairs impact travel or your hotel operations, like border restrictions or mandatory masks. Knowing what the media and the public are talking about can give you the background knowledge and help you prepare if you need to address online issues. If a large-scale event happens, like a natural disaster or a public health emergency, familiarize yourself with and use information from official sources only as your messaging guide.
Take the time to review any posts you already have scheduled. Looking at it from this new lens will inform whether any content could be considered inappropriate or insensitive. If that's the case, simply remove or reschedule it to a later date or adjust your wording to better reflect the new reality. Be transparent and timely in your social media communication if there are any changes to your operations.
If you aren't upfront with your audience, you leave it to your guests to make their own assumptions to fill the void and you lose control of your message. Likewise, never post content or participate in any conversations about an incident if your hotel is not directly involved, nor considered an authority on the issue.
2. Use a Team Approach
If a comment or post directly attacks your hotel, bring it to your social media team to assess the situation. If you don't have a social media team, don't underestimate the benefit of taking a step back and looking at it collaboratively - especially if it's a heated topic. Having a second or third set of eyes can help make sure the tone of your response maintains the highest level of politeness and professionalism.
If it's an issue that hasn't come up before, look into the context immediately so you can understand the reasoning behind the comment and prepare appropriate messaging. If this is an issue that has come up before, consider creating a template response that can be used as a default whenever the issue arises. You'll always want to respond as quickly as possible to eliminate the chance of a snowball effect, and a template response will streamline the process.
In any case, your primary goal is to diffuse the issue. You can do this by: acknowledging the commenter, empathizing with the situation, then keeping the rest of your response short and sweet. If the conversation continues, move your dialogue either offline or out of the public's eye. Consider providing the contact information of the staff member managing the conversation to maintain consistency in the interaction. You don't want someone else on your team to pick up the thread and make an error that brings the issue back into the public sphere.
Remember to use these comments as an opportunity to improve. Delivery method aside, keep in mind that it's possible that their complaint has merit. It's your responsibility to do your due diligence to find out and, if so, correct the issue.
3. Redirect Appropriately
Sometimes, negative comments have nothing to do with your hotel or even the hospitality industry, but it's still important to take action when you're implemented. Again, the first step is to acknowledge the comment, but don't take it upon yourself to diffuse the tension if it's not genuinely the hotel's concern. The comment may be legitimate and deserve a response, but this should only be done by a business or industry with the authority to do so.
Wherever possible, redirect the irrelevant negative comment to the social media account that can best serve the commenter's needs, even if this takes some research legwork. You don't want the wrath of the internet negatively impacting your hotel's reputation for something that is entirely unrelated, simply because you didn't take the time to set the record straight.
4. Report
Sometimes your hotel won't be able to do anything actionable in response to a negative comment, either because it doesn't relate to your property or because you can't redirect it to a business who can take action. Often, these comments are purely political in nature. Acknowledging the concern of the individual is still best practise but you'll want to monitor the comment to make sure it doesn't gain traction or escalate. Depending on the nature of the comment, you can also consider reporting it via the appropriate social platform.
5. Learn to Craft the Perfect Response
If you're still not sure how to respond, keep in mind that negative comments on social media are not unlike those you might have received on TripAdvisor or other review platforms. With social media, the individual may not be as qualified to comment on your hotel but that doesn't make the act less valid. Considering the public visibility of the comment is potentially much greater, you'll want to take equal care in your response as you do with genuine experiential reviews.
With that in mind, use what you already know - crafting the perfecting response is likely already in your wheelhouse but here's a good format as a rule of thumb:
Acknowledge the comment or concern.
State your hotel's perspective, if relevant, which can mean owning up to your shortcomings.
Explain how your hotel is responding or improving OR redirect the comment to the appropriate destination that's qualified to take action on the comment. Using another business's social media handle will work just fine.
Depending on the circumstances, give them the opportunity to change their mind about you and invite them to come back and/or visit for the first time.
Even though it can be gut-wrenching to see a negative comment on your social media feeds, always use the opportunity to make it into a positive experience for the long-term. Negative comments can easily become teachable moments to help improve your operations.
At the same time, they can be opportunities to demonstrate your hotel's professionalism and high quality of service, and further establish the strength of your reputation to a wide public audience. Every interaction you have contributes to your overall image, nip a negative comment in the bud and use it to your overall advantage.
HotelExecutive retains the copyright to the articles published in the Hotel Business Review. Articles cannot be republished without prior written consent by HotelExecutive.