Editorial Board Guest Author
Mr. Fisher
Andy Fisher
Chief Analytics Officer, Merkle, Inc.
As chief analytics officer at Merkle, Mr. Fisher's primary responsibility is driving Merkle analytics innovation, especially in digital, social and media analytics areas. Prior to joining Merkle, Mr. Fisher was the Executive Vice President, Global Data & Analytics Director at Starcom MediaVest Group (SMG), where he led the SMG global analytics practice. In this role he built and managed a team of 150 analytics professionals across 17 countries servicing many of the world's largest advertisers. Prior to that role, Mr. Fisher was Vice President and National Lead, Analytics at Razorfish, where he led the digital analytics practice and managed a team of modeling, media data, survey, and business intelligence experts. He and his team were responsible for some of the first innovations in multi-touch point attribution and joining online and offline data for many of Fortune 100 brands. Mr. Fisher has also held leadership positions at Personify and IRI. Andy is an avid traveler having visited more than 100 countries. He also follows the chess world and is the former US high school chess champion. Mr. Fisher holds a bachelors degree in mathematics from University of California Berkeley and a masters degree in statistics from Stanford University.
Mr. Fisher can be contacted at 877-963-7553 or afisher@merkleinc.com
Author's Articles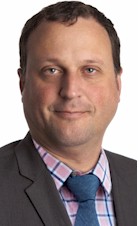 By Andy Fisher, Chief Analytics Officer, Merkle, Inc.