Editorial Board Guest Author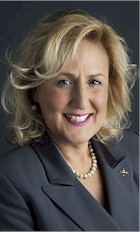 Ms. Casale
Virginia Casale
Director, Global Education, Hospitality Excellence, Inc.
Virginia Casale is an expert in ultimate guest service and an inspiring leader, teacher and guest lecturer of hospitality excellence. Her work and expertise in the hospitality and tourism industries for more than 30 years has placed her at the top of her profession. Most recently she served as President of UICH "Les Clefs d'Or ", the prestigious international association of the world's best concierges. Madame Casale rose to this coveted leadership role as only the second woman to do so in 62 years and the first Canadian. Over 25 years, she promoted the management of guest service to levels beyond expectations and successfully orchestrated international congresses featuring global hospitality leaders and the top 3% of the concierge profession in Quebec City, Banff, Niagara Falls, Toronto, London and Queenstown, New Zealand. Les Clefs d'Or Canada, Austria and New Zealand awarded her with honorary membership for her leadership and service. Virginia's hotel experience comes from many of Montreal's premier hotels including Chef Concierge at the first boutique hotel in the city, the Loews Hotel Vogue. At the Delta Centre-Ville she overlooked the lobby and executive floor desk and most recently led guest service at the Sofitel Montreal, a five star property. She made her concierge debut at the Hyatt Regency after serving four years at Regie des Installations Olympiques, the 1976 Olympic games. Madame Casale was a guest lecturer at the International Concierge Institute in Montreal and Quebec City and gave courses in Conflict Resolution as well as Ethics. She has been a featured speaker at the HORECAVA Event in Amsterdam on the She -Economy, in Mumbai, India at the second national Les Clefs d'Or Congress and at programs in Japan, Los Angeles, Miami and Qatar in the Middle East. She represented Montreal Tourism at the EIBTM Conference in Frankfurt and Barcelona. Madame Casale is a graduate of McGill University in Languages and Literature, with honours in Italian and is fluent in four languages.
Ms. Casale can be contacted at 877-436-3307 or Virginia@hospitalityexcellence.com
Author's Articles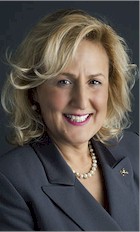 By Virginia Casale, Director, Global Education, Hospitality Excellence, Inc.