Editorial Board Guest Author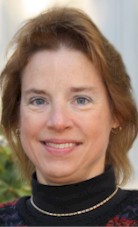 Ms. Owens
Suzanne Owens
Vice President, Sales & Marketing, Kenyon International, Inc.
Suzanne Owens is in her twentieth year as Vice President of Sales for Kenyon International. She focuses primarily on the hospitality industry, where she has been active in the advancement of green and sustainable cooking technologies through education and training. These principles are also important to the institutional, academic and military segments, which she also serves. Ms. Owens also developed an on-line course entitled The Next Generation of Cooking: Induction Cooking Systems, which earns the participant 1 CEU credit upon completion.
Prior to her time at Kenyon, Ms. Owens held numerous positions in specialty chemicals, including technical marketing consultant, worldwide product manager, market manager, technical service representative, research chemist, and product engineer over twenty years with various firms. She holds a B.S. degree in Textile Chemistry with a specialty in dyestuffs and has a patent on 28 dyes for nylon.
Kenyon International, Inc. is a veteran owned small business and domestic manufacturer of 1 & 2-burner ceramic cooktops and indoor/outdoor smokeless electric grills for residential, hospitality, institutional, academic, military, marine and mobile markets globally. Established in 1931, Kenyon is the recognized market leader in the markets it serves for its specialty cooking appliances, and holds numerous patents and awards for its innovation. Recently, the new SilKEN 2 induction cooktops earned a Silver Product Innovation Award from Environments for Aging. Additional new SilKEN 2 cooktops are in the development pipeline. Recently, new vacuum technology StacKEN cookware was introduced to compliment the SilKEN induction cooking system.
Please visit http://www.cookwithkenyon.com. for more information.
Ms. Owens can be contacted at 860-664-4906 or sowens@cookwithkenyon.com
Author's Articles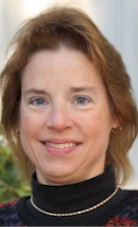 By Suzanne Owens, Vice President, Sales & Marketing, Kenyon International, Inc.