Editorial Board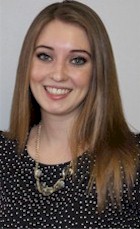 Ms. Parisi
Kelly Parisi
Solutions Development Manager, Spear One
Kelly Parisi joined Spear One, a Dallas-based meeting and incentive firm, 5 years ago. While relatively new to the industry, Ms. Parisi offers a unique perspective as a millennial voice.
In her current role as Solutions Development Manager, Ms. Parisi evaluates hotel & industry trends, develops program budgets and finds the right solutions to match customer needs. Ms. Parisi also leads ideation sessions with team members to continuously improve programs and deliver 'wow' experiences for customers.
Ms. Parisi also holds a key role as Marketing Manager, identifying strategies to differentiate Spear One from their competitive marketplace. With experience in website management, email marketing, event planning, content creation and social media, Ms. Parisi is responsible for delivery of a unified, positive brand impact as well as producing sales leads. She has also lead efforts in product development and quality standards development, which drives Spear One forward and ensures consistency within the organization.
In addition to these roles, Ms. Parisi designed, implemented and currently manages an internal employee education & development program at Spear One. The goal of the program is to foster the mission of continuous improvement among employees. With monthly collaborative thinkstorms termed "11:11" meetings, bi-weekly trainings from internal and external speakers, a dedication to achieving industry certifications and more, employees earn over 1,600 hours of education each year.
Through past positions at UnitedHealthcare and a private community planning consulting firm, Ms. Parisi is an expert at delivering detailed, comprehensive responses to RFPs for both publically-traded companies and government agencies.
Ms. Parisi is a Connecticut native and a graduate of Providence College in Rhode Island. She currently holds the designation of CEP - Certified Engagement Practitioner and attends a variety of industry events to further her education & understanding of best practices. Ms. Parisi's insights are published in a variety of industry journals as well as the Spear One blog.
Please visit http://www.spearone.com for more information.
Ms. Parisi can be contacted at +1 972-661-6081 or kelly.parisi@spearone.com
Author's Articles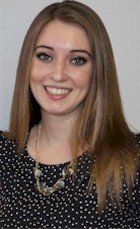 By Kelly Parisi, Solutions Development Manager, Spear One