Editorial Board Guest Author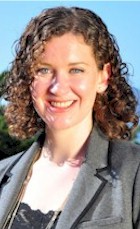 Ms. Murphy
Carolyn Murphy
Marketing Specialist, Revinate
Carolyn Murphy is a Marketing Specialist at Revinate, a San Francisco-based software company. Revinate helps hotels know more about their guests so they can deliver personalized experiences that create valuable relationships and lifelong customers.
Using guest data combined with Revinate's marketing engagement platform, hotels can better understand and engage their audiences, increasing loyalty and revenue. Over 25,000 of the world's leading hotels trust Revinate to help them reinvent the guest experience.
At Revinate, Ms. Murphy is responsible for content marketing, educational webinars, social media, and university relations. With experience in teaching English literature and composition at the college level, Ms. Murphy is passionate about learning and communication. She also enjoys helping others grow their knowledge and skills to become their best professional selves.
Ms. Murphy started her tech career in the booming startup scene in San Francisco. She has gained extensive experience with email marketing in both B2B and B2C capacities, marketing automation and personalization platforms, and she taught herself basic HTML and CSS.
Since joining Revinate, she has become fluent in online reputation management and has extensive knowledge of email marketing best practices for hospitality. She has also had the opportunity to speak to students in programs like the Michigan State University School of Hospitality Business.
Born in Silicon Valley, Ms. Murphy currently resides in San Francisco. She received her undergraduate degree from the University of California, Riverside and her master's degree from California College of the Arts in San Francisco.

Please visit http://www.revinate.com for more information.
Ms. Murphy can be contacted at +1 415-671-4703 or carrie@revinate.com
Author's Articles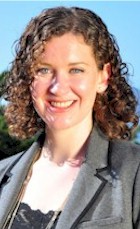 By Carolyn Murphy, Marketing Specialist, Revinate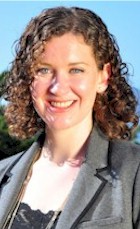 By Carolyn Murphy, Marketing Specialist, Revinate