Editorial Board Guest Author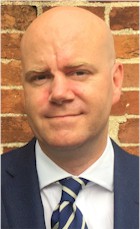 Mr. King
Tim King
Design Director, Luxlo
Tim King is the principal designer for Luxlo, a luxury London-based residential developer, which is now making its first foray into Beverly Hills. Mr. King has collaborated with some of most iconic innovators and trendsetters in the hospitality and lifestyle space and recently completed a total redesign of Mosaic Hotel.
Through his diverse experience in all aspects of architecture, design, space planning and project management, Mr. King has developed the distinct daring style he is best known for today—bold interiors that strike a playful balance between the classic and the contemporary.
Born and raised in West London, Mr. King's family was always involved in real estate, hence his early inspiration. He attended boarding school, where he received a well-rounded education. During summers and holidays, he traveled extensively with his family, taking in arts & architectural experiences from around the world.
Inspired by his travels, Mr. King went on to study interior architecture at Brighton University before securing a job with Northacre, a high-end development firm in London. During this time, he worked on prestigious projects from large residential homes to several projects in Dubai, a palace in Riyadh and a 55-meter Super yacht built in Holland.
After 12 years, Mr. King took his current position for Luxlo, where he has now served as the design director for five years. Among Luxlo's most notable achievements are 77 MAYFAIR, an iconic residential development in Central London, which has achieved record prices and the recent redesign of Mosaic Hotel in Los Angeles.
Please visit www.l-design.com for more information.
Mr. King can be contacted at 442036644035 or tim@luxlo.co.uk
Author's Articles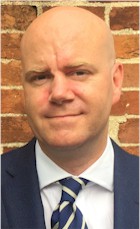 By Tim King, Design Director, Luxlo