Editorial Board Guest Author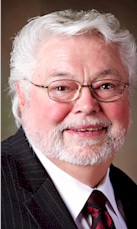 Mr. Cicero Sr.
Samuel J. Cicero Sr.
Founder, Cicero's Development Corporation
Samuel J. Cicero Sr. is one of the most experienced and respected executives in hospitality industry renovation. Mr. Cicero Sr. founded Cicero's Development Corporation in 1970 and is responsible for building its sterling reputation as one of the most sought after commercial renovation companies for the hospitality industry. Mr. Cicero Sr.'s track record of "on-time on-budget" performance is unrivaled. His understanding of the processes, materials, scheduling and client needs has propelled the company to year-over-year success. Mr. Cicero Sr. leads Cicero's marketing and new business development efforts, championing Cicero's $ensible Green and Disruption Avoidance Management programs, and creating Renovationomix, the company's best practices method and approach to systematically increasing property owner revenue through transformative renovation. Mr. Cicero Sr. has worked on many challenging renovation projects for well over four decades, and he thoroughly understands the processes required and how to successfully execute them. He has instilled in his team members, employees and sub-contractors the Mr. Cicero Sr. family pride and concern for clients that makes Cicero's unique in this industry. Today, Mr. Cicero Sr. heads the new business development and the company's marketing programs while creating and leading Cicero's into new exclusive programs like its $ensible Green campaign. Mr. Cicero Sr. conceived and implemented $ensible Green to help hotel owners and operators save money by lowering operating costs through common sense renovations while helping to improve our environment. Under Mr. Cicero Sr.'s management and leadership, Cicero's Development has established a reputation for anticipating challenges and finding efficient and cost effective solutions for clients. Mr. Cicero Sr. is committed to work with his clients as a valuable team member and trusted partner, in meeting owner project goals with an unwavering emphasis on safety and quality on every project. Mr. Cicero Sr. has built a solid foundation for Cicero's. Together with Mr. Cicero Jr. they have developed and implemented several original programs including the 12 step, Renovation Roadmap, which outlines the key elements to keep projects on-time and on-budget, Disruption Avoidance Management (DAM) program, Surprise Management program and the continuing expansion of the $ensible Green program and other money-saving programs for their clients. Their newest program, Project Executive Plan (PEP), is a combination of programs put together in a detailed, systematic approach for hotel owners to professionally enhance their properties. Mr. Cicero Sr.'s enduring mission is to keep Cicero's Development on top, as one of the most respected construction and renovation leaders in the commercial renovation industry.
Please visit http://www.cicerosdev.com for more information.
Mr. Cicero Sr. can be contacted at 630-417-0927 or sjcicero@cicerosdev.com
Author's Articles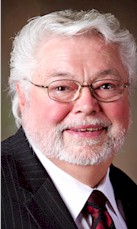 By Samuel J. Cicero Sr., Founder, Cicero's Development Corporation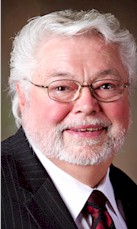 By Samuel J. Cicero Sr., Founder, Cicero's Development Corporation