Editorial Board Guest Author
Mr. Meghji
Karim Meghji
Head Of Product, BookingSuite (USA), Inc.
Karim Meghji is a passionate executive and entrepreneur with 20 years of experience building successful products and businesses in consumer software and online services. Among other specialties, his areas of expertise include user interface and user experience management, online marketing and customer acquisition, technical operations management, and strategic, business and product planning. Most recently, he was Chief Product Officer and VP of Engineering at buuteeq, Inc., a leading software provider in the hospitality industry. Upon its acquisition by the Priceline Group, it became integrated into the Booking.com family of companies, and Karim took on his current position as the Head of Product at BookingSuite (USA), Inc. In both of these roles, he has led the effort to build cloud-based SaaS software and related services that help global accommodations providers of every size build an online presence, increase bookings, and improve everyday workflow. Prior to his current role, Karim was Vice President of Products and Engineering at Yapta, an early-stage, venture-funded startup focused on helping leisure and corporate travelers save money. At Yapta, he led a major B2C to B2B product pivot and delivered MasterCard PriceAssure to market, a PCI-compliant web-based service for price tracking. Before his role at Yapta, he founded and bootstrapped his own startup, HelpHive, which made it easier for homeowners to find trusted recommendations for local home service professionals. Early in his career, Karim spent 10 years at Real Networks where he served as a key member of the executive team in various product leadership roles, including on Rhapsody (Real's music subscription service), on Real's advertising business and on their flagship RealPlayer product. Karim holds a BS in Computer Science from San Jose State University.
Please visit www.suite.booking.com for more information.
Mr. Meghji can be contacted at 206-910-1890 or karim.meghji@booking.com
Author's Articles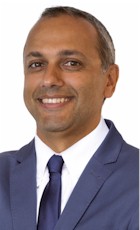 By Karim Meghji, Head Of Product, BookingSuite (USA), Inc.