Editorial Board Guest Author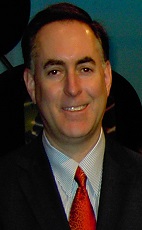 Mr. Burke
Patrick Burke
Principal, Michael Graves Architecture & Design
Patrick Burke, AIA is a Principal with Michael Graves & Architecture & Design (MGA&D) and was the Principal-in-Charge and Lead Designer for the planning, architectural design and interior design of Resorts World Sentosa. Since joining the firm in 1982, he has led design teams for well over 50 projects, including the majority of MGA&D's work in the hospitality sector.
Mr. Burke has also designed numerous, award winning cultural facilities such as museums and theaters, office buildings and training centers, courthouses, university buildings and residences. Mr. Burke instills in each of his projects a distinctive architectural character that reflects the context and the audience. Fond of saying that he does not want his hotels to look as though they could be located just anywhere in the world, he creates designs that feel rooted in their sites. Even when creating worldwide brand standards for several tiers of Wyndham hotels, he devised art programs and interiors options that reflect regional differences.
Throughout Mr. Burke's extensive hospitality projects, he has integrated planning, architecture, interior design and the design of furniture, furnishings, signage and artwork, resulting in unique custom designs for light fixtures, carpets, furniture and accessories. A representative listing of Mr. Burke's hospitality portfolio includes Resorts World Sentosa featuring over 1,834 guest rooms in 6 hotels, a casino, and ESPA Spa; the 2,300-room Walt Disney World Swan and Dolphin Hotels in Orlando, FL which contain 16 distinct restaurants and extensive convention and entertainment facilities; the Hotel New York at EuroDisneyland Paris; five resort hotels in Egypt, one of which includes extensive golf facilities and a spa; a business hotel in Antwerp, Belgium; a master plan for a resort for up to 16,000 guests in the Canary Islands; and an eco-tourist golf resort on the Pacific Coast of Costa Rica.
A native of Chicago, Illinois, Mr. Burke received his architectural education at the University of Illinois, Chicago and at Princeton University, where he studied under Michael Graves.
Please visit http://www.michaelgraves.com for more information.
Mr. Burke can be contacted at +1 609-924-6409 or pburke@michaelgraves.com
Author's Articles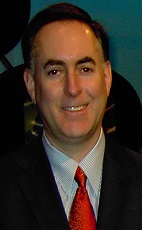 By Patrick Burke, Principal, Michael Graves Architecture & Design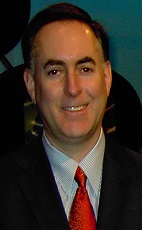 By Patrick Burke, Principal, Michael Graves Architecture & Design