Editorial Board Guest Author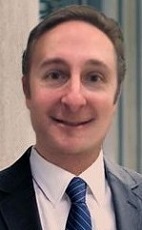 Mr. Spitzer
Craig Spitzer
General Manager, Durham Hotel
Craig Spitzer is currently the General Manager for The Durham Hotel in Durham, North Carolina. There, Mr. Spitzer oversees all aspects of property management that make The Durham Hotel a dynamic destination. He played a vital role in opening the hotel in July 2015, collaborating in the design of the overall guest experience, selection of technology systems and team recruitment.
Mr. Spitzer's hospitality career began in 1998 in New York City at the Hotel Elysee where he managed the front desk and bell staff at the 99-room historic hotel. In 2000, he was installed as the opening general manager at The Library Hotel, a 60-room luxury boutique hotel in Midtown Manhattan. He spent six years guiding the Library to success and helped earn it a place on Conde Nast Traveler's Hot List in 2001.
In 2006, Mr. Spitzer moved south joining Empire Properties in Raleigh, North Carolina as Director of Hospitality, overseeing both operations and development of its restaurant portfolio as well as exploring the development of boutique hotels throughout North Carolina. During his tenure he created Empire Eats, the restaurant brand under the Empire Properties umbrella. He was also instrumental in the conceptualization and development of The Pit, a nationally recognized upscale barbecue restaurant that replaced an underperforming restaurant previously in the Empire portfolio.
In 2007, Mr. Spitzer received the Horizon Award from the Greater Raleigh Convention and Visitors Bureau "In Recognition of Exemplary Top Leadership within the Wake County Hospitality Industry." Subsequently, Mr. Spitzer joined Summit Hospitality Group as the Regional Operations Manager and later become General Manager of one of its properties - The Dunhill Hotel in Raleigh, North Carolina.
In 2013 Mr. Spitzer founded his own hospitality company called Transcendent Hospitality. Transcendent Hospitality, LLC is a premier provider of third party hotel management services, focusing on independent, upscale, full-service and luxury boutique properties throughout the southeastern United States. Leveraging the significant experience of its principals, the firm focuses on providing value-added services to its clients.
Mr. Spitzer received his Bachelor of Arts from University of Wisconsin-Madison.
Please visit www.thedurham.com for more information.
Mr. Spitzer can be contacted at 919-768-8830 or cspitzer@thedurham.com