Editorial Board Guest Author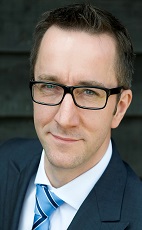 Mr. Torbet
Peter Torbet
Director, Product Inovation, Acentic
Peter Torbet has been with Acentic since he graduated with an Honours Degree in Product Design from De Montfort University, which included a placement at Aston Martin. On graduating, Mr. Torbet joined Granada Business Technology to head up the design team, overseeing the Hospitality Industry's first use of a full screen UI, evolving into the industry's first animated Flash User Interface.
Mr. Torbet's remit moved from a UK-centric footprint to worldwide in 2003 on the formation of Acentic, where he headed up the European Design Studio. With his enthusiastic nature and visionary concepts, he soon found himself becoming lead presenter at client presentations to key accounts including Hilton, Starwood, Accor, Marriott, IHG and subsequently industry events.
During this time, Mr. Torbet's role expanded from that of not only the UI, but the wider guest experience and in turn the technology to deliver that experience. In his role as Director, Product Innovation, he enjoys looking at products from a creative technologist perspective, identifying opportunities, defining and taking product specification and development from proof of concept stage through to market.
Mr. Torbet works very closely across all disciplines within Acentic, from Operations, Product Management and R&D, through to Sales. An advisor to the Executive Board of Acentic, his global remit sees him travelling the world to support all key territories including Asia, the US and EMEA.
Please visit http://acentic.com/ for more information.
Mr. Torbet can be contacted at 4401525844930 or peter.torbet@acentic.com