Editorial Board Guest Author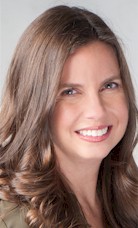 Ms. Ruble-Dotts
Ranee Ruble-Dotts
Founder & Creative Director, Paper Moon Creative
Ranee Ruble-Dotts is the founder and creative director for Paper Moon Creative, a boutique design and marketing communications agency based in Portland, Oregon. With more than 20 years of experience, she specializes in branding development, print design, web design, e-mail marketing, copy writing, and media relations.
Primarily serving the travel and tourism industry, Ms. Dotts clients include the California Hotel and Lodging Association, California Association of Boutique and Breakfast Inns, Visit Santa Cruz County, Santa Barbara Hotel Group, and many others.
Ms. Dotts got her professional start in design in 1991, at the age of 17, just as Apple computers and desktop publishing were fast replacing old typesetters and stat cameras. In her hometown of St. Louis, she landed a summer internship at Hartmann Publishing, which published the city's alternative newsweekly, The Riverfront Times and the city's glossy St. Louis Magazine. She was offered a job and stayed for five years, designing print advertising, editorial page layouts, and all manner of printed marketing collateral while she finished high school and then college.
Prior to founding Paper Moon Creative in 2005, Ms. Dotts held senior-level marketing and communications positions with the City of Big Bear Lake and the Santa Cruz County Conference and Visitors Council (now Visit Santa Cruz County).
Ms. Dotts holds a B.A. in Media Communications from Webster University in St. Louis and M.F.A in Creative Writing from the University of Oregon. Since 2008, she has taught the branding and packaging design courses for Portland Community College and the Small Business Development Center's Getting Your Recipe to Market program for food entrepreneurs.
Please visit http://www.papermooncreative.com for more information.
Ms. Ruble-Dotts can be contacted at 503-788-3938 or ranee@papermooncreative.com
Author's Articles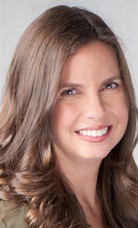 By Ranee Ruble-Dotts, Founder & Creative Director, Paper Moon Creative