Editorial Board Guest Author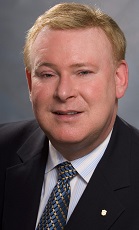 Mr. Darling
Stephen Darling
Principal, Stephen Darling Hospitality Consultancy Inc.
After 40 consecutive years in hospitality industry in three countries, most recently as Regional Vice President for Shangri-La Hotels & Resorts in North America, responsible for identifying and securing management contracts on six projects in North America. Stephen now leads his own hospitality consulting practice as well as serving as a director on two boards. Darling readily admits that he entered the hospitality industry by default following two summers spent working as a bellman in one of Quebec City's established hotels. Following this, he obtained a Hospitality Management Diploma at Concordia University, and subsequently did a BSc at Cornell's School of Hotel Administration. In addition to his many professional duties, Darling is known for sharing his years of hospitality experience and knowledge with industry colleagues and candidates. He sat on Vancouver Community College's Hospitality Management Program Advisory Committee; was named Canada's 2001 Hotelier of the Year by Hotelier Magazine; was Chair of Tourism Vancouver's Board for 2002/03. He is a Past Chair of Vancouver Hotel Association and was a director of the Pacific Rim Institute of Tourism. Stephen was Co- Chair of the Yes 2010 team, which was instrumental in Vancouver's bid for the 2010 Winter Olympic games. He earned his icd.d designation from the Institute of Corporate Directors of Canada and Rotman School of Management, and currently sits on two boards in addition to his project consulting practice. Darling's hospitality practice currently includes two multi-national hotel management companies -for which he provides strategic development support in North America. Stephen is fluent in French and "manages to get by" in Spanish. Stephen is also a principal of Cayuga Hospitality Consultants. You can reach him via his website at www.stephendarling.com.
Please visit www.stephendarling.com for more information.
Mr. Darling can be contacted at stephen.darling@shaw.ca
Author's Articles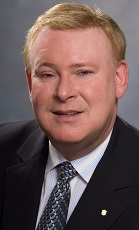 By Stephen Darling, Principal, Stephen Darling Hospitality Consultancy Inc.