Editorial Board Guest Author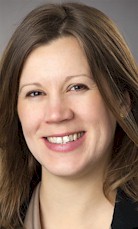 Ms. Noble Bean
Nicki Noble Bean
Director of Marketing, The Nonantum Resort
Nicki Noble Bean, Director of Marketing for The Nonantum Resort, is passionate about destination marketing. She launched the resort's brand new mobile-responsive website this past fall, and handles all of the social media, email campaigns, advertising, PR, packages and promotions, and special event sponsorships.
Ms. Bean organized and promoted the Kennebunkport Progressive Dinner via Trolley series, in collaboration with numerous local restaurant partners. She serves on the Board of the Kennebunk-Kennebunkport-Arundel Chamber of Commerce and is Co-Chair of the Chamber's Destination Marketing & PR Committee.
Ms. Bean also serves on the Board of the Maine Beaches Association, one of the eight regional partners of the Maine Office of Tourism, which works to promote year-round visitation to the southern Maine coast from Kittery to Kennebunkport to Old Orchard Beach.
Prior to her work at the Nonantum, Ms. Bean worked in both the sales and marketing disciplines - going from group sales at the Omni Parker House Hotel in downtown Boston to marketing at the DoubleTree by Hilton Boston North Shore.
Ms. Bean served as Tourism Manager at the Greater Portsmouth, NH Chamber of Commerce, working to promote the Seacoast area as a vibrant year-round destination. There she organized and co-founded Restaurant Week Portsmouth, hosted National Geographic's Geotourism editor for a Chamber Breakfast Forum, and worked closely with a variety of regional and statewide tourism partners, serving on the Board of the New Hampshire Travel Council.
Ms. Bean graduated from Wake Forest University with a degree in English and Journalism, and began her career in the travel industry designing customized international tours for student groups at EF Educational Tours in Cambridge, MA. Her international travel experience includes London, Paris, Rome, Athens & the Greek isles, Munich, Venice, Lucerne, Vienna, Sydney & the eastern coast of Australia; Tanzania, Kenya; and more.
Please visit http://www.nonantumresort.com for more information.
Ms. Noble Bean can be contacted at 207-494-1270 or nicki@nonantumresort.com
Author's Articles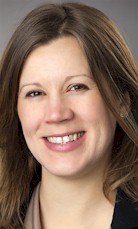 By Nicki Noble Bean, Director of Marketing, The Nonantum Resort