Editorial Board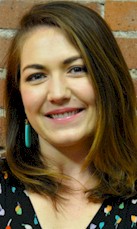 Ms. Harkness
Sarah Harkness
Marketing Manager, Screen Pilot
Sarah Harkness is the Marketing Manager for Screen Pilot, a Denver-based hospitality marketing agency that specializes in telling the stories of hotels and resorts using data science, creativity and strategic market place insights. Originally hailing from Austin - which explains her love of queso, lakes, and live music.
Ms. Harkness attended college at Wake Forest University in North Carolina where she studied Media Communications but never found Tex-mex that was ever quite the same. She began her career as a PR & Marketing Intern for the Head Office of Harvey Nichols in London where she worked with publications including Grazia, Tatler, The Times on Sunday, The Daily Mail, and more.
For the last 8 years she has lived in Denver where she has consulted for clients in luxury, fashion, and hospitality. She regularly contributes as an author on Hospitality Net, Hotel Marketing, and eHotelier exploring topics related to marketing, trends, technology and data in the travel and hospitality industry. Her passion for travel extends beyond the professional realm and she has visited over 21% of the world's countries and is hoping to make that 100% someday.
Ms. Harkness is the Founder of the Denver Agency Meetup and a member of The Denver Junior League.
Please visit http://www.screenpilot.com for more information.
Ms. Harkness can be contacted at +1 720-336-0610 or sharkness@screenpilot.com
Author's Articles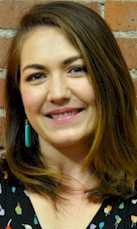 By Sarah Harkness, Marketing Manager, Screen Pilot