Editorial Board Guest Author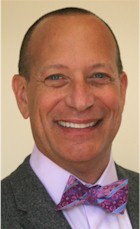 Mr. Bailey
Jonathan Bailey
Founder, i.d.e.a.
Jonathan Bailey has nearly 30 years of direct experience in the marketing communications industry, with an emphasis in the hospitality industry. His leadership is sought after by brands looking for insight, strategy, direction and just plain truth. He leads the relationships team at i.d.e.a., which focuses the firm's attention on its brand partners - present, past and future. Mr. Bailey brings to brands an unusual integrated perspective earned by working in both the public relations and advertising disciplines. As an early pioneer in integration, Mr. Bailey saw clarity in breaking down barriers between marketing functions, and instead focused on how one strategic brand idea can succeed across multiple platforms. Brands such as KSL Resorts, Caesars Entertainment, Marriott Hotels, Visit Newport Beach, and the Santa Catalina Island Company have all benefited from Mr. Bailey's cross-platform brand focus. Over the years, Mr. Bailey has received more than 100 top honors for outstanding creative work from various advertising, public relations and communications organizations and industry groups. He is chairman of TAAN Global, the independent marketing agency network, as has served as guest instructor at the University of California at San Diego, University of San Diego and San Diego State University. A graduate of the University of California at Berkeley, Mr. Bailey earned a bachelor's degree in mass communication with an emphasis in journalism. He past chairman and currently serves on the board of SDX (formerly San Diego Ad Club), and is past president of the Public Relations Society of America, San Diego Chapter. Mr. Bailey was appointed by Mayor Kevin Faulconer as a San Diego City Commissioner for Arts and Culture, and sits on the boards of the Balboa Park Conservancy and the Balboa Park Trust. In addition to his normal workday, Mr. Bailey nurtures and expresses his creativity as a travel writer for San Diego Magazine, Hilton Mom Voyage and The Jet Set Family, among others.
Please visit http://www.theideabrand.com for more information.
Mr. Bailey can be contacted at 619-295-8232 or jonb@theideabrand.com
Author's Articles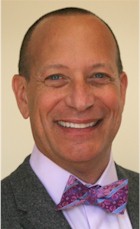 By Jonathan Bailey, Founder, i.d.e.a.