Editorial Board Guest Author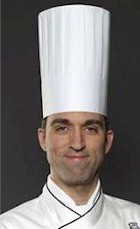 Mr. Signorelli
John Signorelli
Executive Chef, St. Regis Houston
A native of Colorado, Executive Chef John Signorelli is no stranger to refined cuisine, with three decades of culinary tenure. For the past ten years, he has led the talented and successful culinary team at The St. Regis Houston Hotel, showcasing his passion for fresh, local and sustainable ingredients. A true regional American influence is reflected throughout the hotel's restaurants, and his world-encompassing banquet and catering menus draw from his travels and experience abroad.
Starting in professional kitchens at a young age of 13, working his way through the ranks, and later graduating with top honors from the Culinary Institute of America, has also allowed the distinct privilege for Chef Signorelli to compete in the prestigious Bocuse d'Or competition as a finalist chef assistant to Certified Master Chef David J. Megenis. Throughout his career, Chef Signorelli has held true to his professional standard of helping to lead Forbes 5-Star, AAA 5-Diamond hotels, and has been trained and mentored by numerous Certified Master Chefs and Michelin-starred Chefs. These include Certified Master Chefs Peter Timmins at The Greenbrier, Anton Brunbauer at The Hyatt Regency Scottsdale, and later honing his knives at some of the finest kitchens with over a decade of experience tenured at The Ritz-Carlton Hotel Company. These luxury properties include two hotel openings with French Master Chef Xavier Salomon in Half Moon Bay, CA., and with 3-Star Michelin Chef Bruno Menard and Aloysius Bokhorst in Osaka, Japan. Also, at The Ritz-Carlton, he has worked along with French Master Chef Bruno Lopez in Marina Del Rey, CA., French Master Chef Frederic Morineau in Sarasota, FL., on task force in Miami, FL., and has also reopened the New Orleans property. Celebrity Chefs who've rubbed shoulder-to-shoulder with him on the line include Emeril Lagasse, Hubert Keller, Roland Passot, Eric Ripert, Troy Thompson, and the late Chefs Julia Child and Walter Scheib from The White House.
Since 2008, he has expanded his culinary horizons to The St. Regis Houston where Texas's rich culinary heritage has been an inspiration for the bold direction of his outstanding and award-winning cuisine. Chef Signorelli's inviting and refined cuisine at The St. Regis Houston has been featured in numerous magazine, photo, radio and TV media events during his current tenure, and continues to be on the forefront leading edge of setting the culinary pace for the region.
Please visit http://www.stregis.com for more information.
Mr. Signorelli can be contacted at 713-403-2604 or john.signorelli@stregis.com
Author's Articles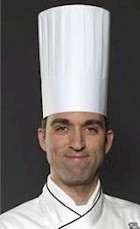 By John Signorelli, Executive Chef, St. Regis Houston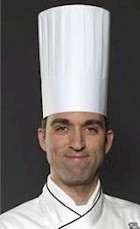 By John Signorelli, Executive Chef, St. Regis Houston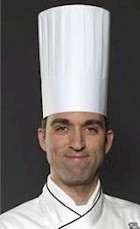 By John Signorelli, Executive Chef, St. Regis Houston