Editorial Board Guest Author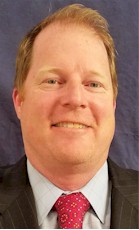 Mr. Robinson
John D. Robinson
Director of Sales, Aptilo Networks
John D. Robinson is Director of Sales, North America at Aptilo Networks. In this role, he is responsible for sales of Aptilo technology and services to mobile carriers, cable operators, operator service partners and enterprise customers in the United States and Canada. He also works closely with the healthcare and hospitality industry to provide Wi-Fi solutions for large hospital and hotel properties.
Mr. Robinson takes a holistic approach to bringing value to these customers, which emphasizes collaboration with the end customer and their desired service partners to deliver scalable and complex solutions for their Wi-Fi networks. He has helped to evolve the Aptilo selling process to address customers' needs with solutions that are vertically relevant and focused on business outcomes. His team has led the development of a cloud-based offering to better address the needs and demands of enterprise customers.
Prior to joining Aptilo Networks, Mr. Robinson served as a Retail WLAN Sales Specialist for Motorola Solutions. In this role, he worked with very large retailers on their Wi-Fi requirements and customer engagement strategies. Mr. Robinson successfully delivered and managed large managed services opportunities during his time at Motorola.
Mr. Robinson was also the Director of Enterprise Business Development for Samsung Telecommunications Wireless Enterprise, successfully launching a new Wi-Fi product for the North American market. During his tenure, he created a go-to market model and distribution channel agreements to successfully position and sell these new Samsung products. He also worked to align the Wireless Enterprise product portfolio within the larger Samsung Electronics enterprise business unit to create a complete end to end solution for Samsung.
Mr. Robinson is a graduate of Texas Tech University.
Please visit http://www.aptilo.com for more information.
Mr. Robinson can be contacted at +1 917-414-9262 or john.robinson@aptilo.com
Author's Articles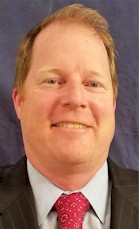 By John D. Robinson, Director of Sales, Aptilo Networks