Editorial Board Guest Author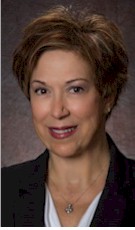 Ms. Markham
Katherine M. Markham
Principal & Co-Founder, ConventionPlanit.com
Katherine Markham, CHME is the Principal & Co-Founder of ConventionPlanit.com, a multimedia search channel and RFP portal. She is responsible for marketing strategies and new business development.
An innovator for her time, Ms. Markham created ConventionPlanit.com in 2003, when online bookings for the meetings industry were not yet widespread. Her vast knowledge of the hospitality industry combined with a desire to solve a problem sparked the creation of ConventionPlanit.com.
The concept was simple: provide meeting planners an easy way to access information while helping suppliers reach more buyers. An Advisory Council of meeting planners assisted in outlining the search functionalities of the website, truly making the website a tool designed by and for meeting planners. With a vision to position buyers with sellers through technology at the forefront, the website is an industry favorite for original meeting planners who prefer a commission-free environment and easy sourcing tools.
Today, ConventionPlanit.com boasts a strong industry endorsement by Senior Planner Industry Network (SPIN), and partnerships that include the American Society of Association Executives (ASAE), Hospitality Sales and Marketing Association (HSMAI), IMEX and IBTM.
Additional digital offerings for suppliers have grown over the year to access hard to reach buyers. Ms. Markham began her career in group sales with Marriott Hotels and has held leadership positions in sales and marketing for Renaissance Hotels, Radisson Hotels, Homestead Resort, Associated Luxury Hotels and Resorts, Inc., Greater Milwaukee Convention & Visitors Bureau, and Expovision. She is also a Certified Hotel Marketing Executive (CHME).
Prior to launching ConventionPlanit.com in 2003, Ms. Markham was Co-Founder of the Alliance Service Network, a lead generation firm for service providers. Ms. Markham was a weekly host of Your Meeting Matters, a segment of the Washington, DC radio program Association Nation, in which she engaged key players in the meetings industry in lively discussions.
Ms. Markham served on the marketing advisory councils for APEX and Event Technology Exposition.
Please visit http://www.conventionplanit.com for more information.
Ms. Markham can be contacted at +1 301-975-9462 or katherinem@conventionplanit.com
Author's Articles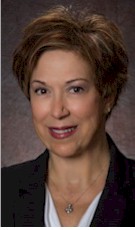 By Katherine M. Markham, Principal & Co-Founder, ConventionPlanit.com